Learn how to delete respondents and what to do when you go over the storage capacity.
Ion stores your respondent data until it is deleted by a console owner. The platform generates all the real time Performance reporting gauges based on this data. When you delete your stored data, you delete the data from the associated gauges and reports.
How to Delete Respondents
Access the global Settings menu, in the bottom left of your console, and click on the Capacity & monthly traffic link.

At the top of the screen, you will see your console's capacity gauge showing you how many respondents are currently stored in your console relative to your storage capacity. You will also see an overview of traffic that has been driven to your console within your current billing cycle (if you have any questions about your billing cycle, please reach out to your CSM at Rock Content).

Below your capacity metrics, you will see options to delete respondents from your console.

The "Delete respondents by date" option will allow you to delete respondents that are dated before a certain month/year. For example, you can specify that you want to delete all respondents dated before January 2019. That would delete data for any visitor that had come to your pages before January 2019.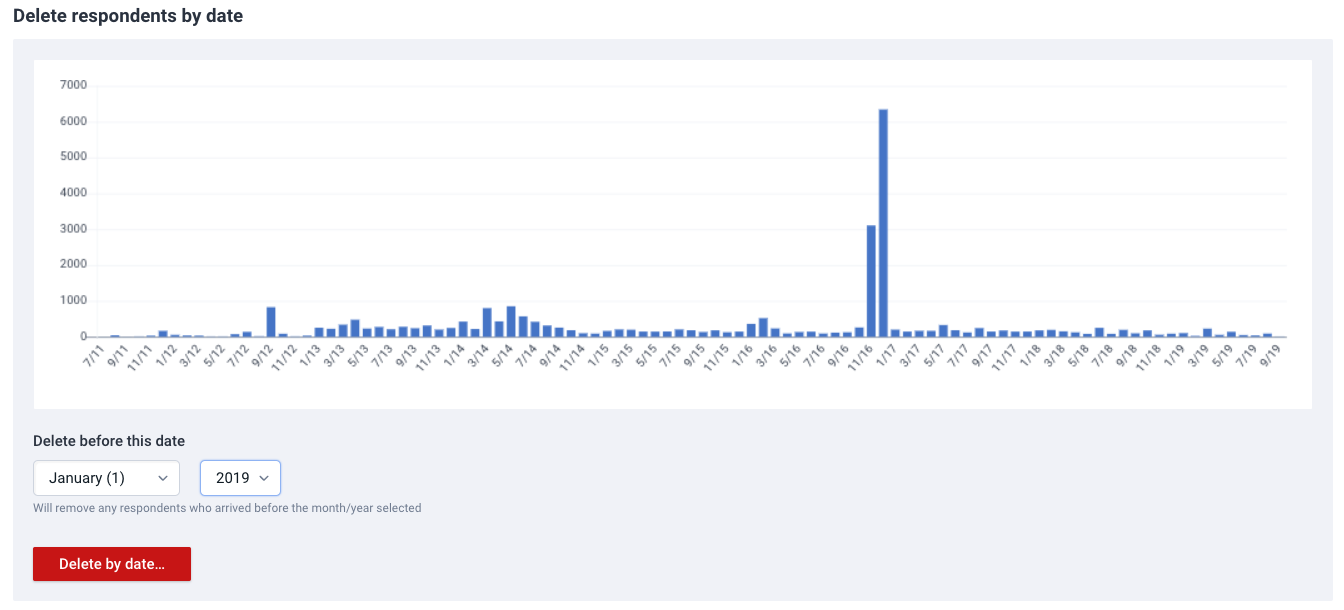 You also have the ability to delete respondents by IP address and Geo domain location.

At the bottom of the screen, you have the option to delete Suspicious clicks through either an automated or manual process. For more information on suspicious clicks, click here.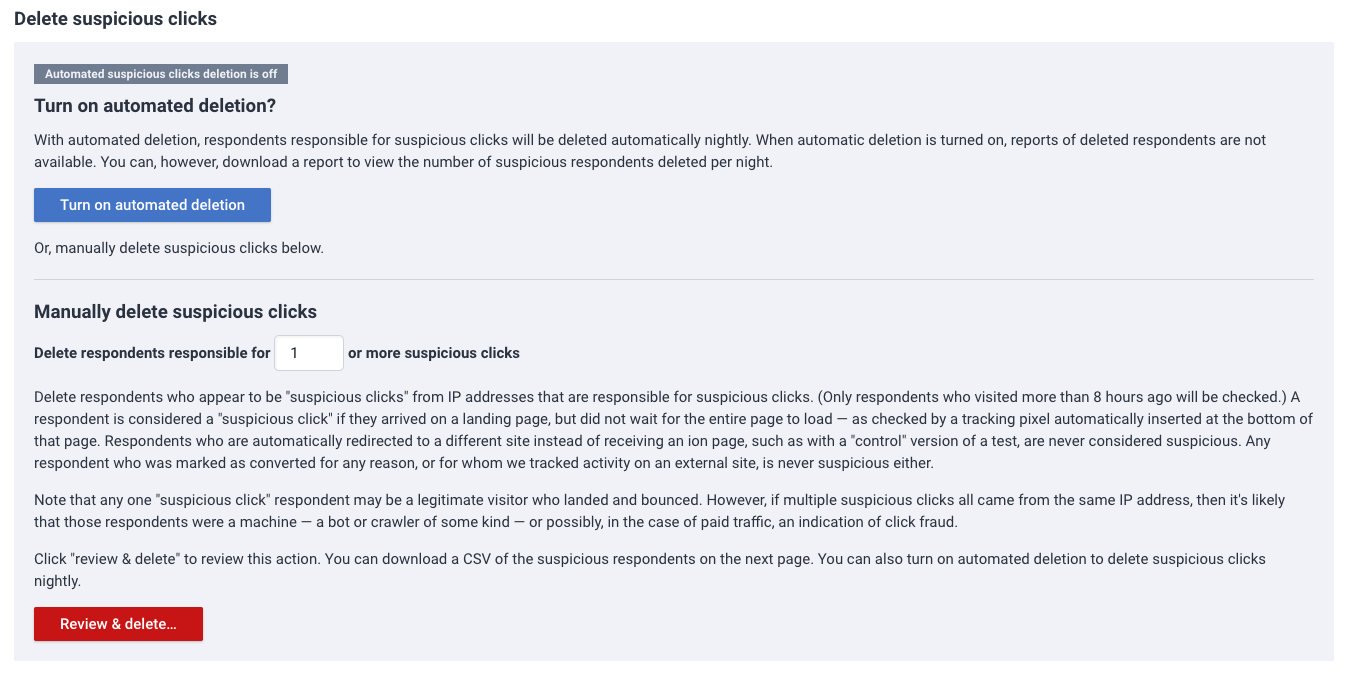 If you have an entire Campaign that is inactive, you can delete all of its respondents under Actions > Delete Respondents on the "Campaign management" screen.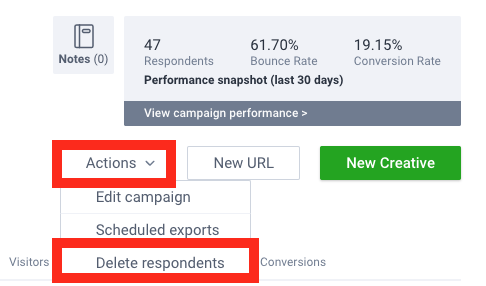 *Note: Exercise extreme caution when deleting respondents. Once respondents have been deleted they cannot be recovered. We recommend pulling a raw data export file and any reports needed to archive performance results before deleting respondent data.
What to do if you are "at" or "over" capacity
On your Ion dashboard, you can see a gauge that shows your Console's Capacity and might notice that you are over your allocated storage capacity. If you do, you have two options:

Contact your customer success manager and move your capacity to the next tier. This will enable you to maintain more data over longer periods of time in Ion.
Or, delete old respondent records that are no longer in your active window of focus (see above).