The Ion platform includes features that allow you to utilize the Ion platform for trade shows, conferences or any other event where you may encourage a multitude of people to sign up for something using a form.
By default, these respondents would be treated as return visitors and data would be overwritten within the ion platform when you go back to the landing page to have someone new enter their information.
In this post, we will discuss a few quick adjustments you can make to your experience to collect respondent data separately from the same device.
Before we get started...
You will want to set up your lead gen experience as you normally would and create a traffic source for it. For more information on creating a URL, click here.
Respondents always new
Your ion traffic sources come with advanced features which can be accessed by clicking the "Edit URL & settings" button within the URL Management screen.
From here, you will see a "Respondents always new" option. This option treats return visitors as unique visitors and should be enabled to ensure that all new people that enter their information will have their data collected separately from the last person.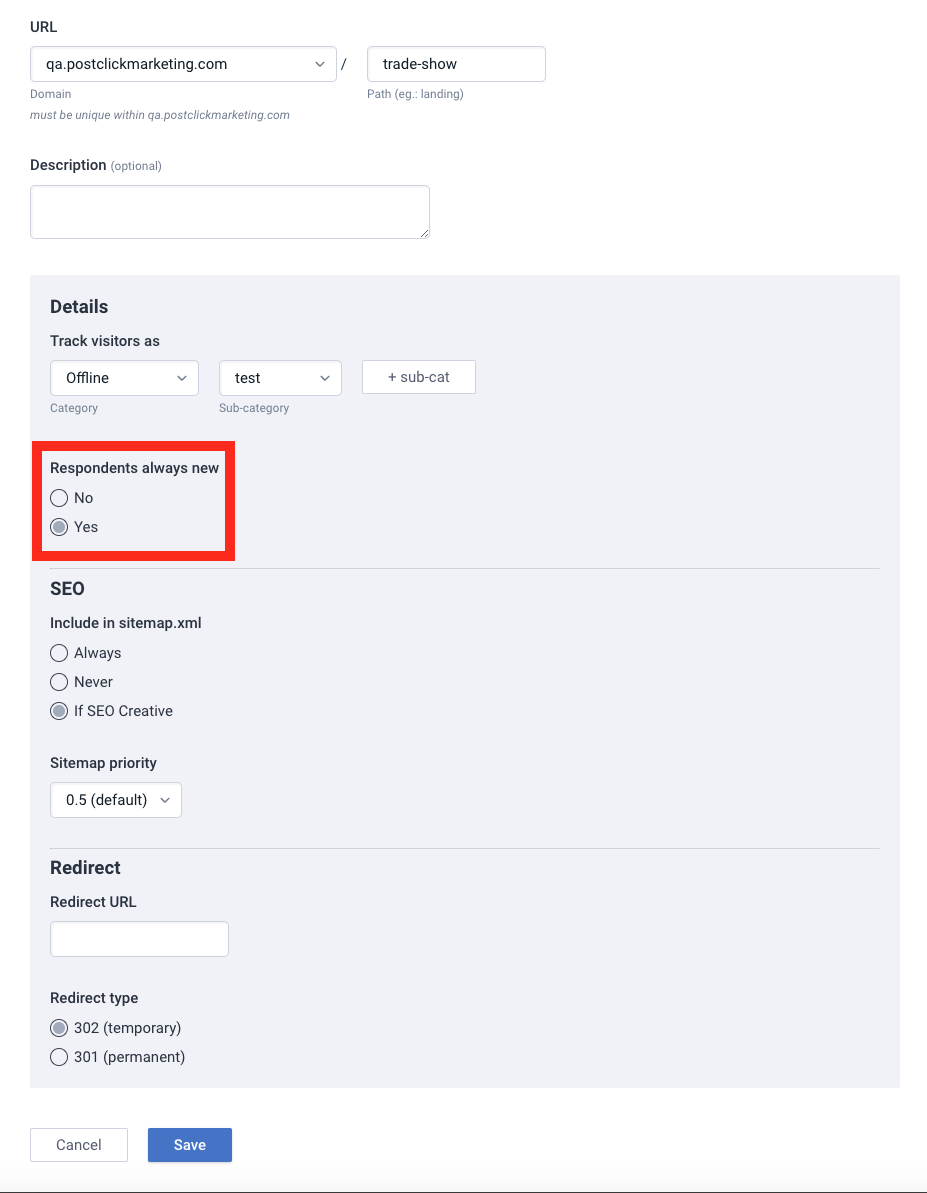 Thank You page
The respondents always new feature will only be triggered when someone goes through the actual URL. This makes it important to note that the person operating the device collecting lead information should not use the back button.
Instead, a button on the Thank You page should be added to go through the traffic source as if it were an external URL. The person operating the device collecting leads may use this button to go back through the URL so that the next person is treated as a unique visitor and have their data collected separately from the previous visitor.

*NOTE: Each time a new visitor is collected in this experience, it will be added to your console's overall capacity as a new, unique visitor.