How to enable the cookie consent banner.
The European Union, California and Brazil requires websites that use cookies to collect data from visitors to give those visitors the option to opt-in and/or opt-out of that data from being collected.
To use Ion's new Cookies Consent Management system, it is recommended that you follow these steps:
Identify scripts that generate cookies
Add a Privacy URL to use in your banners
Enable the banner in your experiences
In this article, we explain how Ion customers must perform each of the steps to take advantage of a Cookie Management System that reinforces your audience's privacy and keeps you able to capture important data for your marketing strategy.
Identifying Cookies in Ion
In the scripts library, you need to indicate which scripts generate cookies and what their categories are, to do this go to the path:
Dashboard > LIbraries > Scripts > Select a Script
You will see a dropdown, where you can indicate whether the script generates cookies, indicating its category.
If a script in use does not generate cookies, categorize it as None.
Important: this step is done only once per script in use!
Using GTM to centralize your scripts
Alternatively, you can choose to centralize your scripts in Google Tag Manager (GTM), in this case, the only script you will have to add in Ion is the script generated by GTM, which must be categorized as Essential, our banner has integration with GTM and will point directly to the GTM which scripts to deploy based on user choices.
Adding a Privacy URL
To add a Privacy URL to your Experiences, simply access:
Dashboard > Settings > Configure and add a Privacy URL
This way you will be able to reuse the Privacy URL in all your banners.
Important: this step is done only once per console!
Alternatively, you can also add the Privacy URL when activating the consent banner, in this case just insert your Privacy URL in the space indicated in the screenshot below. It is important to note that this way the privacy URL will not be reusable.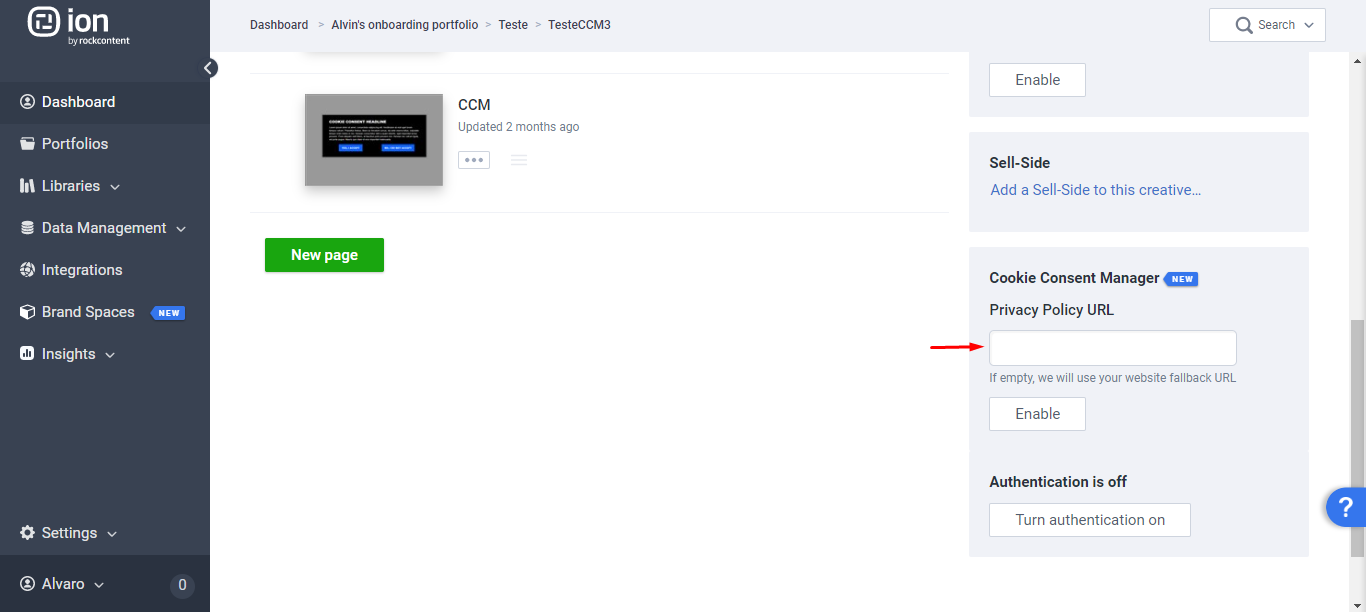 Adding the Consent Banner to your experiences
When accessing an Ion experience, you will see a new area dedicated to the management of Cookies, to activate the consent banner, just check that your Privacy URL is correctly filled in, if you want, you can change the privacy URL in this step.
A button has also been added to share the consent key, if you choose to check this button, a user who has consented to their cookies will not have to give new consent to creatives in the same campaign.
Your consent management banner is now published!
Important: If you are using the old Ion Consent Banner, you will first have to disable your old banner, then activate the new Cookie Consent Manager.
When interacting with your Ion Experience, your audience will see the consent banner as shown in the gif below, they will be able to opt-in, opt-out for cookies, as well as knowing the categories of cookies collected and their purposes.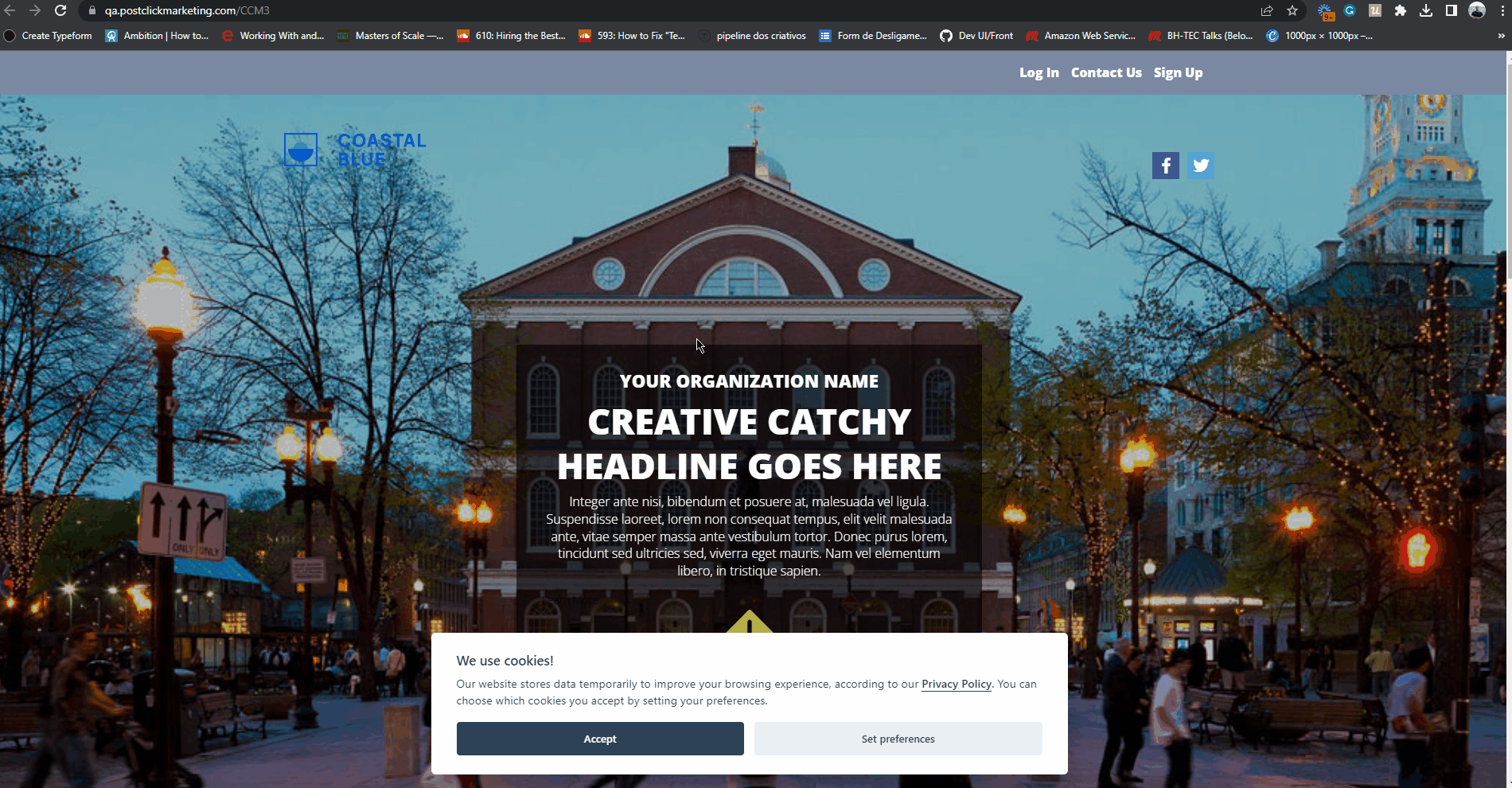 Why you should choose the New Cookie Consent System?
The new system adheres to the laws of the European Union (GDPR), California (CCPA), and Brazil (LGPD), that is, your audience can opt-in and opt-out for the sharing of their Cookies.
Our new system is non-discriminatory, which means that even people in the audience who haven't interacted with the banner will still be able to interact with your experience - in these cases, we deploy only Essential Cookies.
Our new system allows you to centralize your scripts on GTM.
No need to apply gated page rules on Creative Studio.
In only a few clicks you are ready for success!