Basics: Add Navigation to your Pages
The ion platform gives you the ability to add navigation links anywhere on your page!
Navigation links allow you to build deeper experiences where respondents can control what content they view at a given time.
To add navigation to your page, simply click and drag the navigation icon from the Basics category within your Palette tab into any container on your page to add three navigation links.

To add more navigation links, simply drag the navigation item icon into your navigation bar.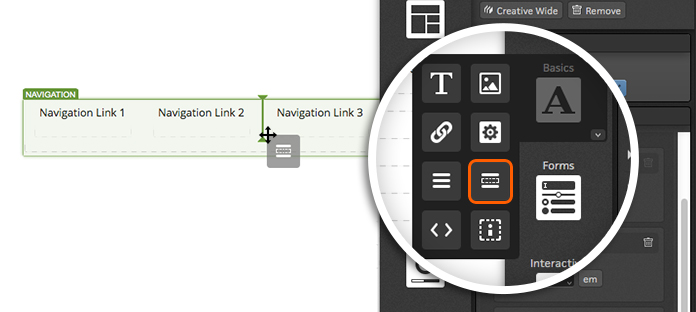 Responsive
You can also make your navigation responsive by simply checking a box! You can find the responsive checkbox when the navigation is selected. With this box checked, when viewed on a mobile device, you will see that the navigation shrinks to a small button that respondents can click to view the navigation links.

Micro-Theme Styling
When working with navigation, you will also be able to apply styling to it using micro-themes that are on-brand per your brand guidelines. Simply select the style of navigation you want from the micro-theme dropdowns.
---
If you have any questions, please contact us on help@rockcontent.com. 😀