You can save content in ion as a Snippet to easily use it in any other page in your console. Snippets are a great way to save a grid, freestyle form, interactive content, footer or anything else you may want to use throughout your console.
Working with Snippets
Anything you save as a Snippet will retain the action, micro-themes, rules and styling that was applied to that element.
You will find the option to save a Snippet to your Snippet Library within your creative studio whenever an element is selected. To save a Snippet, hover over the Save button and click "As Snippet."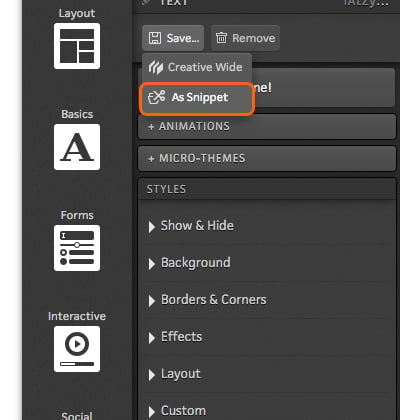 When you save a Snippet, you will be able to give your Snippet a name, description and also apply labels to your Snippet. You can apply as many labels as you want to your Snippet to help make it easier to find your Snippet later on.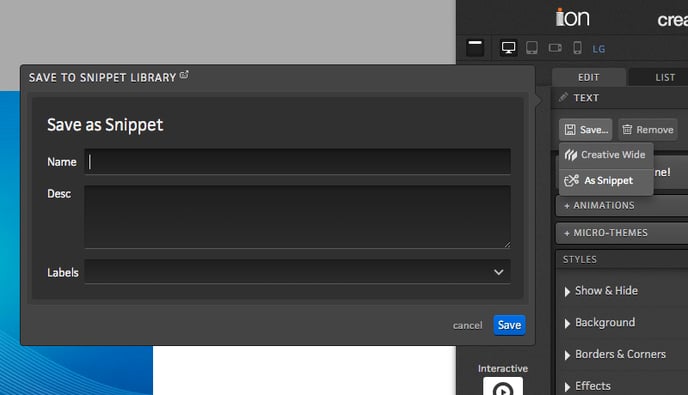 After saving something as a Snippet, you can pull it into another page by dragging the Snippet icon from the Basics category in your Creative Studio into a container on your page.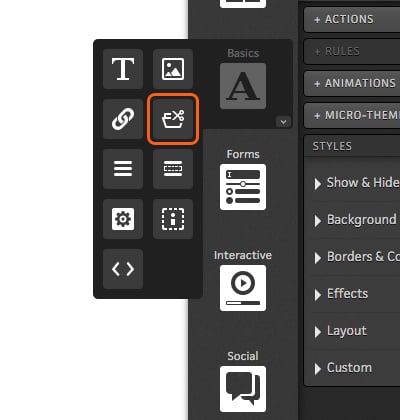 This will open a menu from which you may select a Snippet. This menu also also you to search through your Snippets by label or by the title of your Snippet.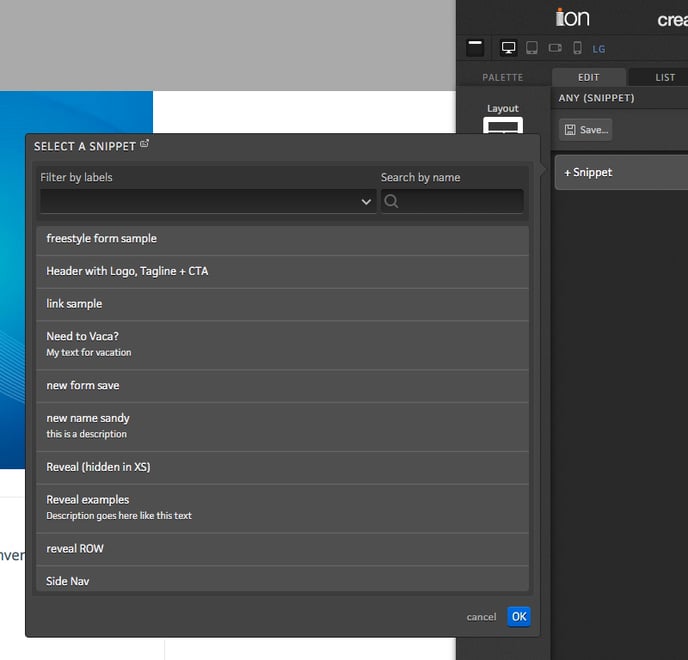 Snippet Library
You may hover over the Libraries tab in your console to navigate into your Snippets Library where you can manage your Snippets. Here, you can see the labels applied to each Snippet, when each Snippet was last edited and where your Snippets are being used and delete your Snippets. You can also edit a Snippet by clicking the pencil icon to change its name, add/edit labels and also edit the description.
You can also click the Manage All button to edit the title of every label at one time or add new labels.