Viewing Sell-Side Insights
Sell-Side experiences can be viewed from two places.
One option is to click either the "View Timeline" or "View Sell-Side" buttons found at the top of a respondent record that you have searched for.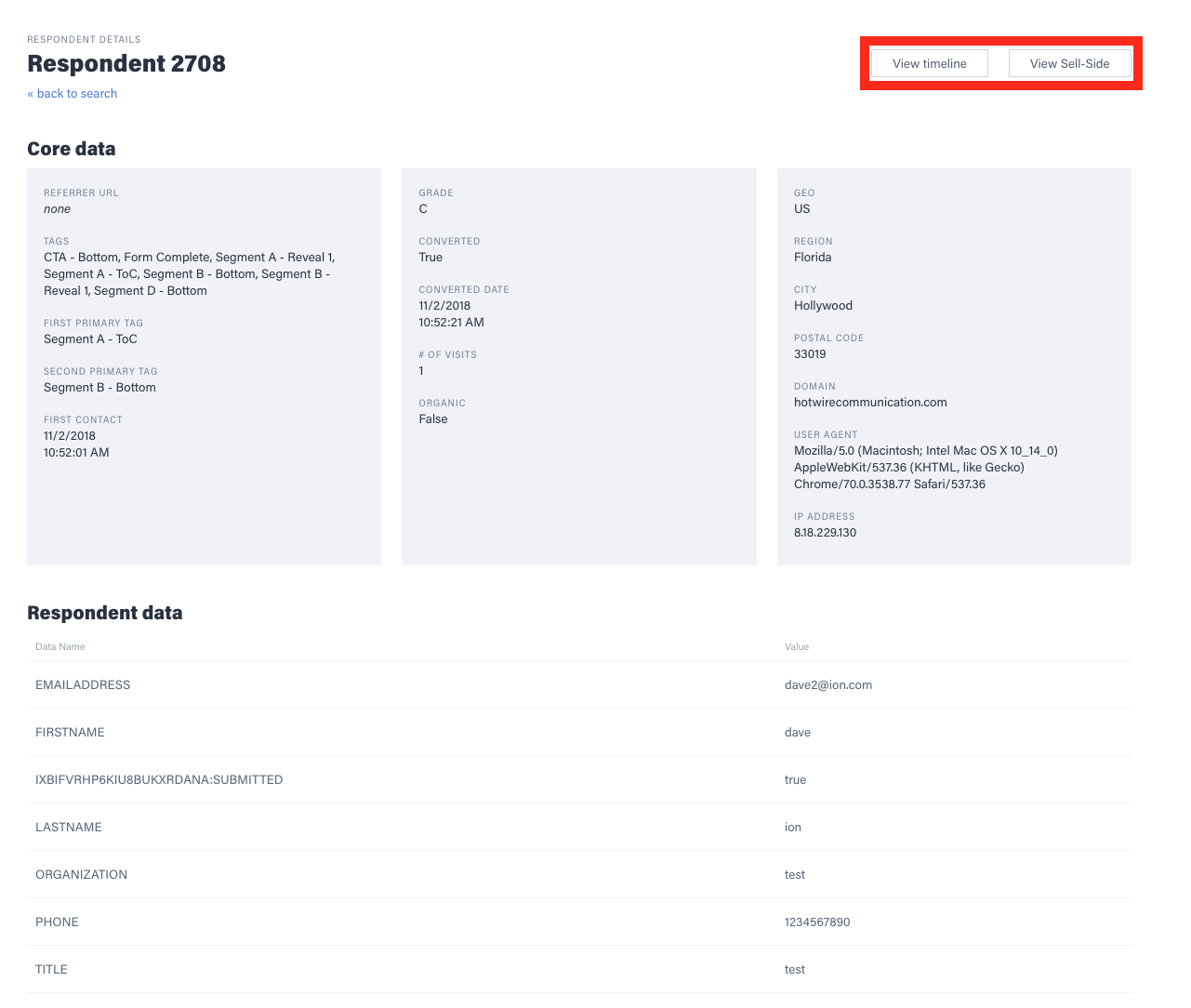 The second option is to use the UserTimelineURL link that is exported from Ion through one of your integrations.
You can set up special access for members of your team who do not need to access the console to edit but who will need to view Sell-Side user insights. The UserTimeLine URL will take you or a member of your team to a visual that shows all the different pages that the user visited.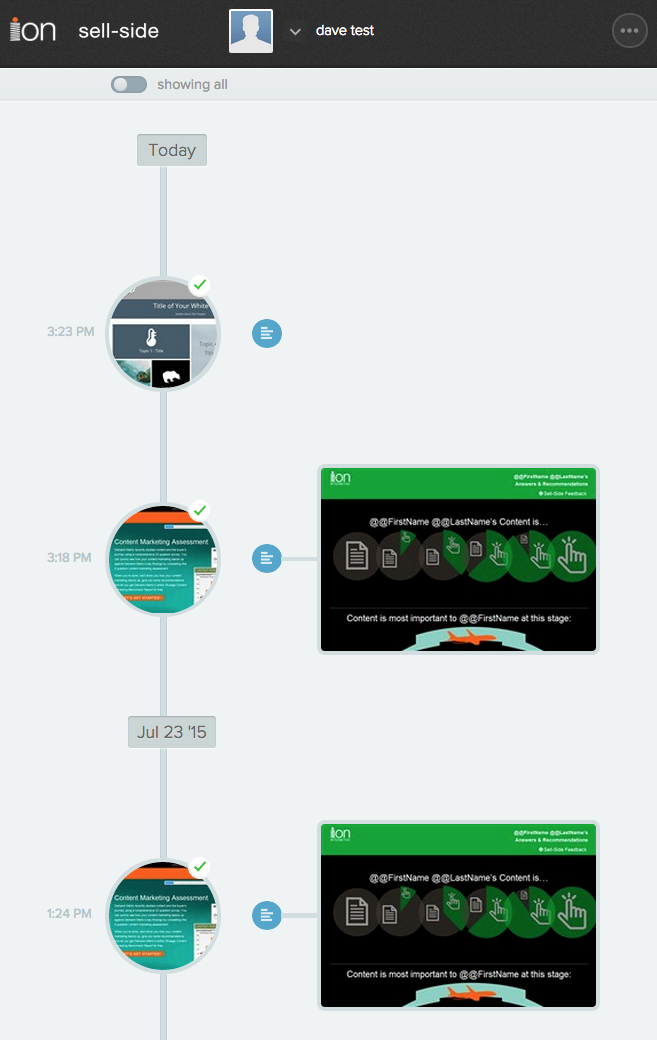 From here, you will see a circular creative thumbnail for each experience which you may click to preview. If the user converted on that experience, you will see a green checkmark next to the creative thumbnail. You may click the blue data icon to view respondent data that was collected in that experience as well.
To view insights from a Sell-Side experience, click on the rectangular Sell-Side thumbnail in the timeline. After doing so, you will be taken to the Sell-Side experience that was created for that creative.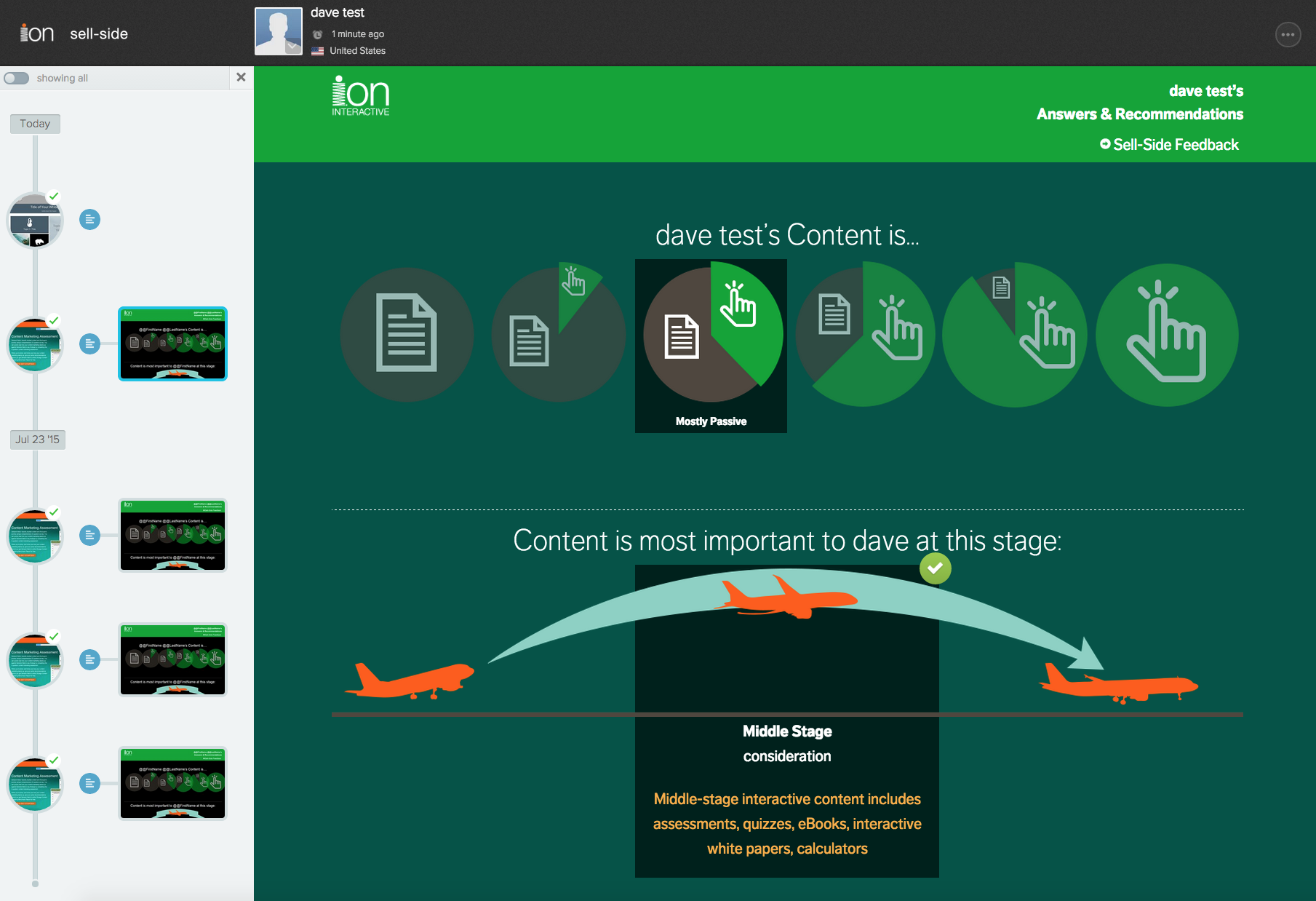 *NOTE: Any creative that does not have a rectangular thumbnail next to it does not have a Sell-Side experience.