This functionality optimizes the usage of Tags, essential for tracking interactions of your Ion experience
In our constant efforts to make Ion continuously easier to use, we launched the Tag Map, a new feature that allows you to see the list of Tags that are applied to a Creative, enabling you to:
Map key areas and elements of the experience;

Know details about the click rate of the tagged components;

Understand which interactions are preferred by visitors and, from this data, make your Creatives more attractive and efficient.
Now, you access the Tag Map from the Creative Management Screen and from Creative Studio so you can add and manage Tags, using them for Reports, all in one place: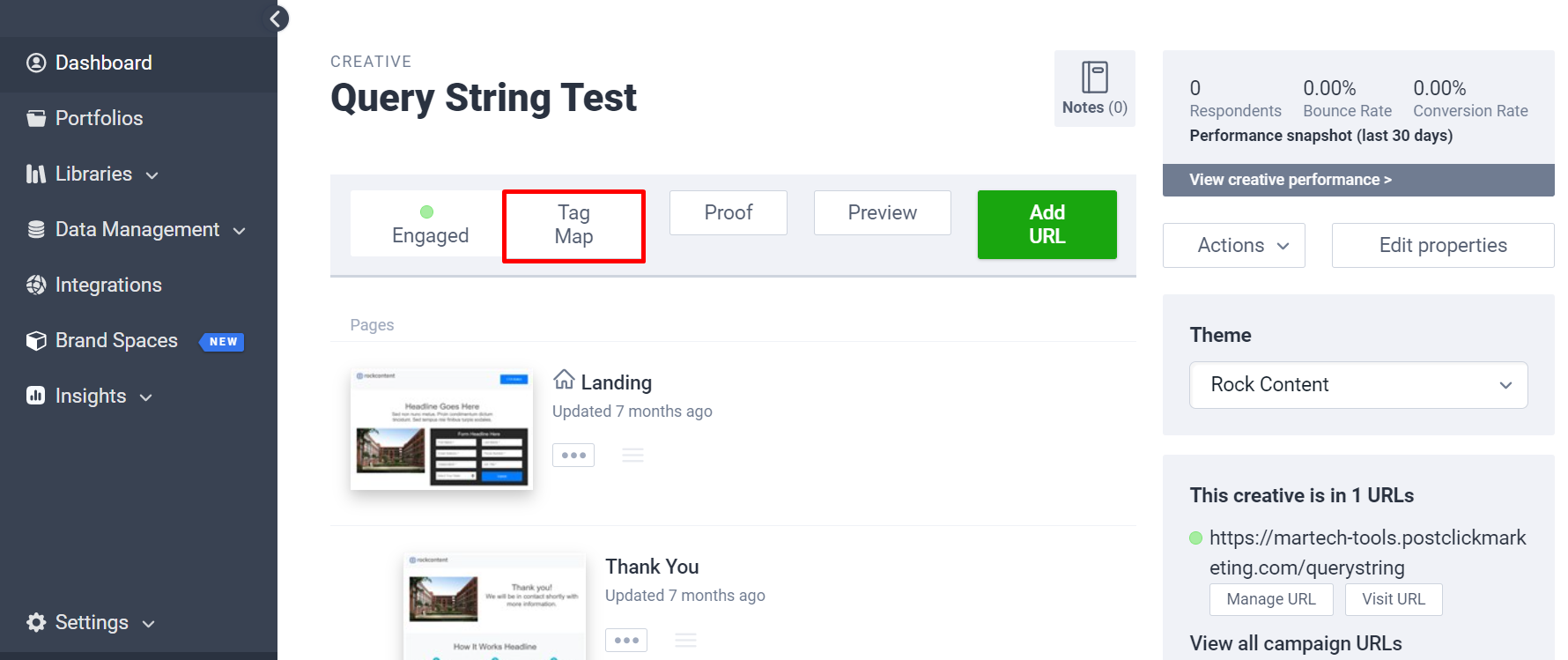 Tag Map button on Creative Management Screen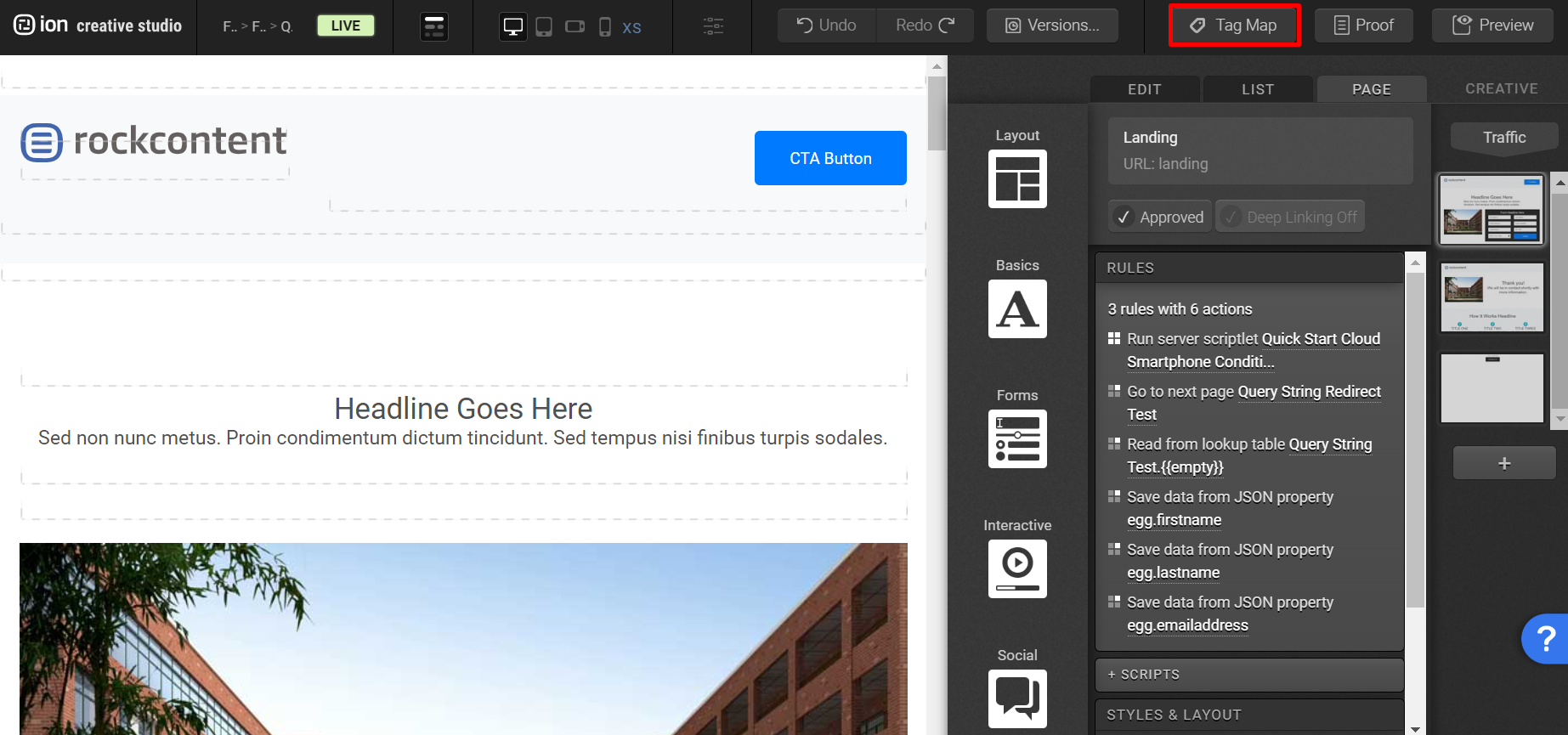 Tag Map button on Creative Studio
By clicking the Tag Map button in either of these places, you will see the following screen in which you will be able to select Parameters (Date Range) and Settings (Respondents by Creative or Page and the URL), and check the Metrics of Top Tags. Similarly to the Proof functionality, the Metrics - Top Tags list will show links to the tagged elements and, by clicking one, you will be scrolled to that element in the Preview environment. The tagged Interactive Component will be highlighted and its Tag will be shown as well.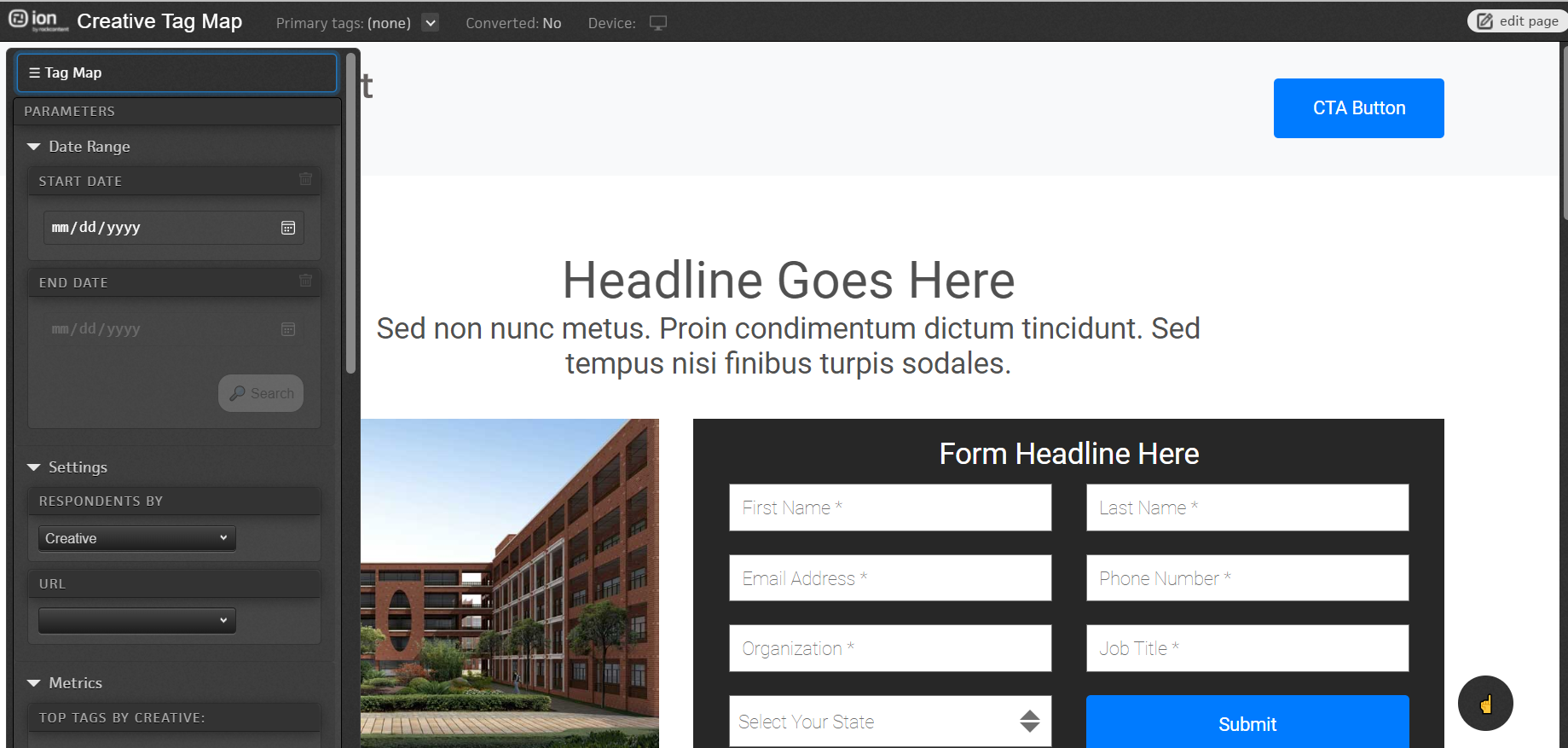 Tag Map screen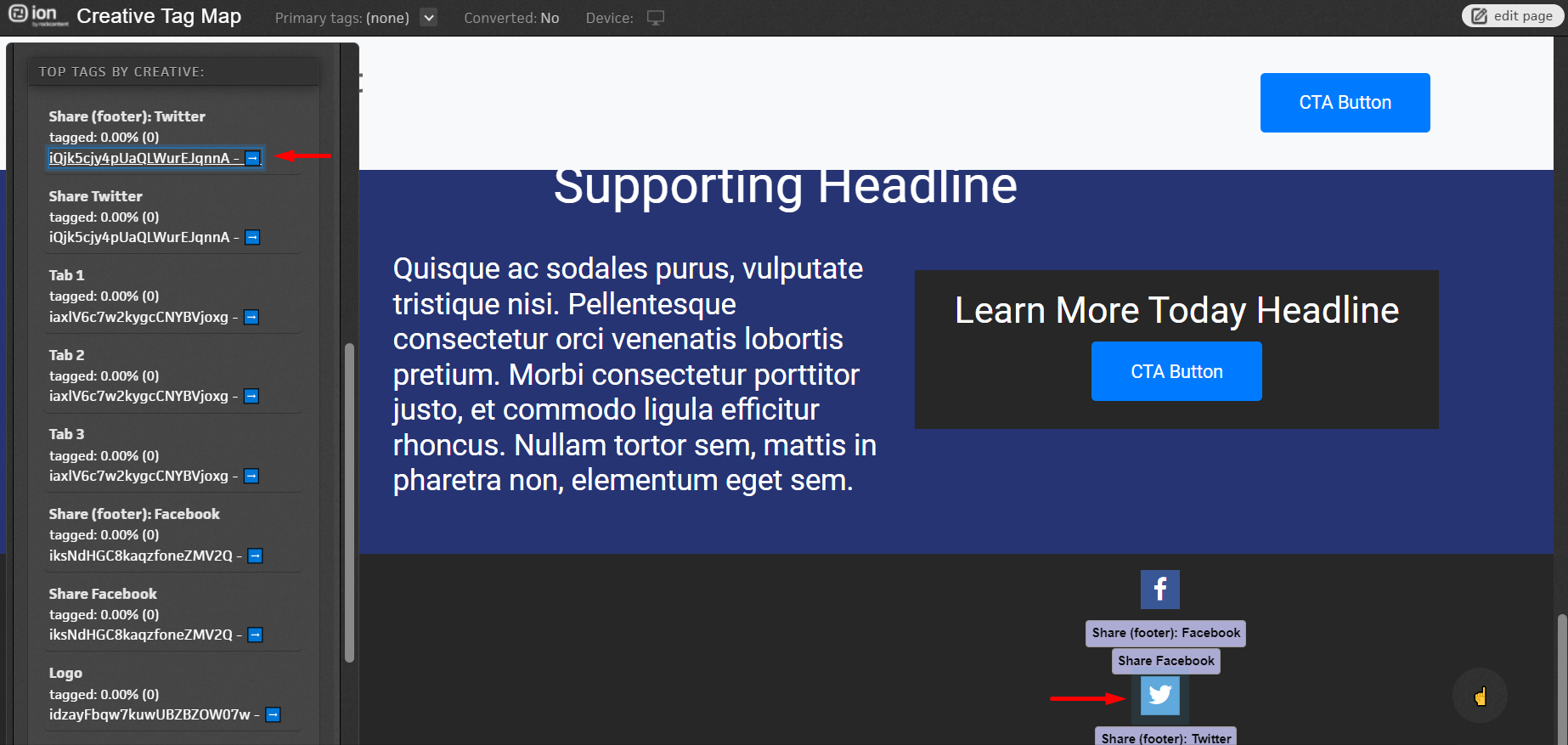 Links to tagged elements
This means you can save time understanding which Interactive Components can be tracked without having to check each element, one by one, in addition to knowing exactly where are the possible elements to tag. Most importantly, there is also a capability to show elements that can still have a Tag assigned to them: when adding a URL to your Creative, in case you missed an important Tag, an alert message will be shown and you can click it to see the missing elements.
Make the most of your Ion experiences with the Tag Map! 😀
---
If you have any questions, please contact us on help@rockcontent.com. 😀