ion
Enhancing Quizzes and Empowering Data Visibility
Check the New Question Field Element and the Data Field's New Look!
---
Check the New Question Field Element and the Data Field's New Look!
We're thrilled to bring you not one but two great updates to the Ion platform that will make creating quizzes much smoother. Get ready for an even more amazing quiz experience!

1. Introducing the Question Field Element: Kiss Manual Layering Goodbye!

Creating quizzes just got a whole lot easier. Now you can add a question field element and select the question type you want to, it's all done, with a visual guide on how the elements should be placed. Here's what's in store for you:
Create questions like a pro: It's intuitive and hassle-free.

Time-saving: Drag and drop fewer elements before publishing.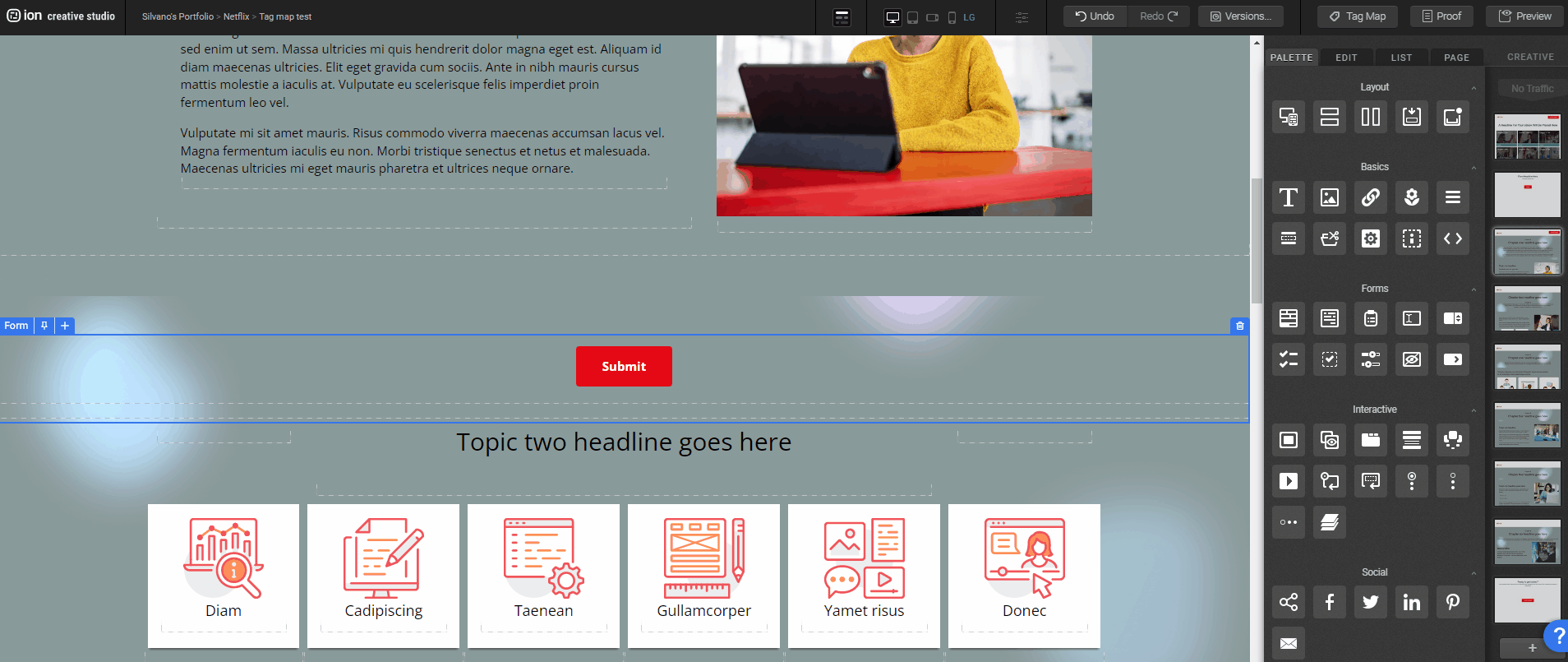 2. Say Hello to the New Look for Data Field and Choice Set's Modals

Now, your audience insights are crystal clear, enabling you to create branded experiences and increase conversion rates.

It's much easier for you to find which data field to apply for each input that requires it. You'll find crucial information about integrations, making it easier for you to decide which data field to use based on the integration being configured for a particular experience. Plus, the visibility over the data fields' panel is greatly improved, making it a breeze to locate a data field based on the integration applied to the creative, thanks to the new filter we've created.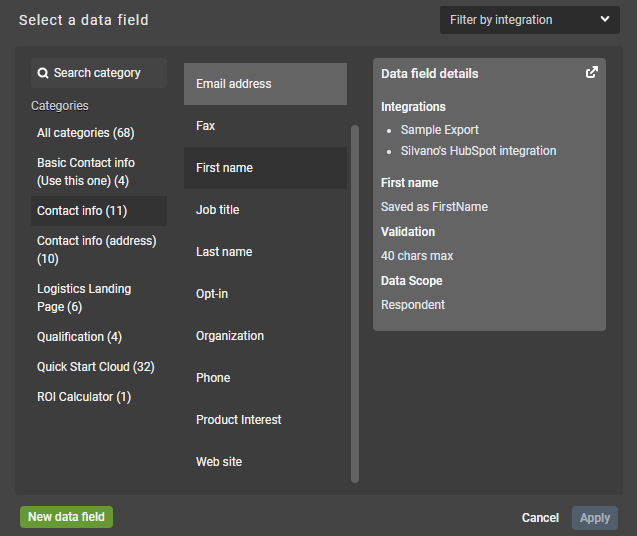 These updates are designed to save our users' time and empower them to create awesome quizzes seamlessly. So log into the Ion platform, explore the updates, and let your creativity soar!
Happy quiz-making!