Are you experiencing problems with your login? Check out some tips.
If your platform is having loading issues, it could mean something between your browser and the system. Here are a few steps to follow:
1) Check if the problem is happening to other users
When there is a general problem on the platform, it is felt in any access. Therefore, it is important to check with other colleagues if they are also facing the same problem.
2) Test in an incognito tab
The incognito tab does not store your browser's cache, and therefore, the system may work as expected. If this happens, just clear your browser cache and your access will be normalized.
3) Disable your extensions
Some extension may be causing conflicts. So please disable all extensions and try using Studio again.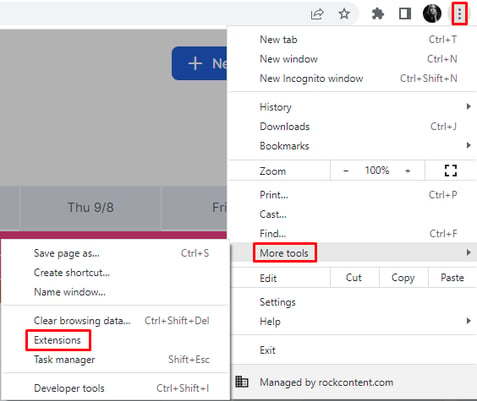 4) Clear your browser cache
The cache is like a deposit of information, which is stored in your browser. In some cases, it is necessary to clean it to ensure that this information is refreshed.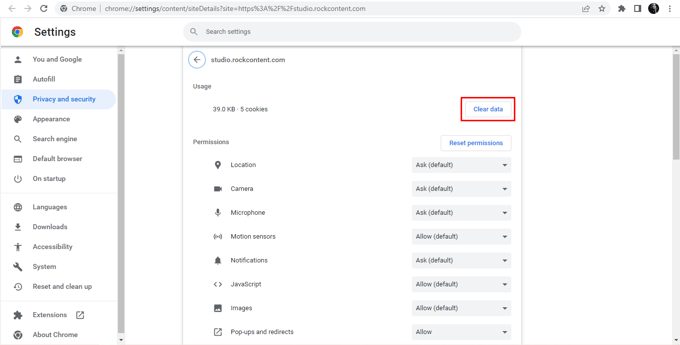 In addition to this process, we always recommend using the commands Ctrl + F5 and Ctrl + Shift + R to ensure the success of cleaning your cache.
If you prefer, you can check out the tutorials on how to clear the browsing data in the following browsers:
5) Test in another browser
It is important to check if the situation is also repeated in other browsers, as this could be a specific conflict.
6) Test on another ISP
In some cases, the access failure may be linked to a conflict with your internet provider. Therefore, it is important to test other connections.
One possibility is to route the internet from the cell phone itself and check if your access has normalized.
If none of these solutions result in a positive result, you can contact our support team at help@rockcontent.com.