See how simple it is to register suppliers within iClips
The iClips Supplier Registration area covers the companies that you hire to carry out the projects and those that provide services that fit your fixed costs (energy company, internet, etc.).
There are two ways to register them. The first is as follows:
1. Click the + button on the left menu: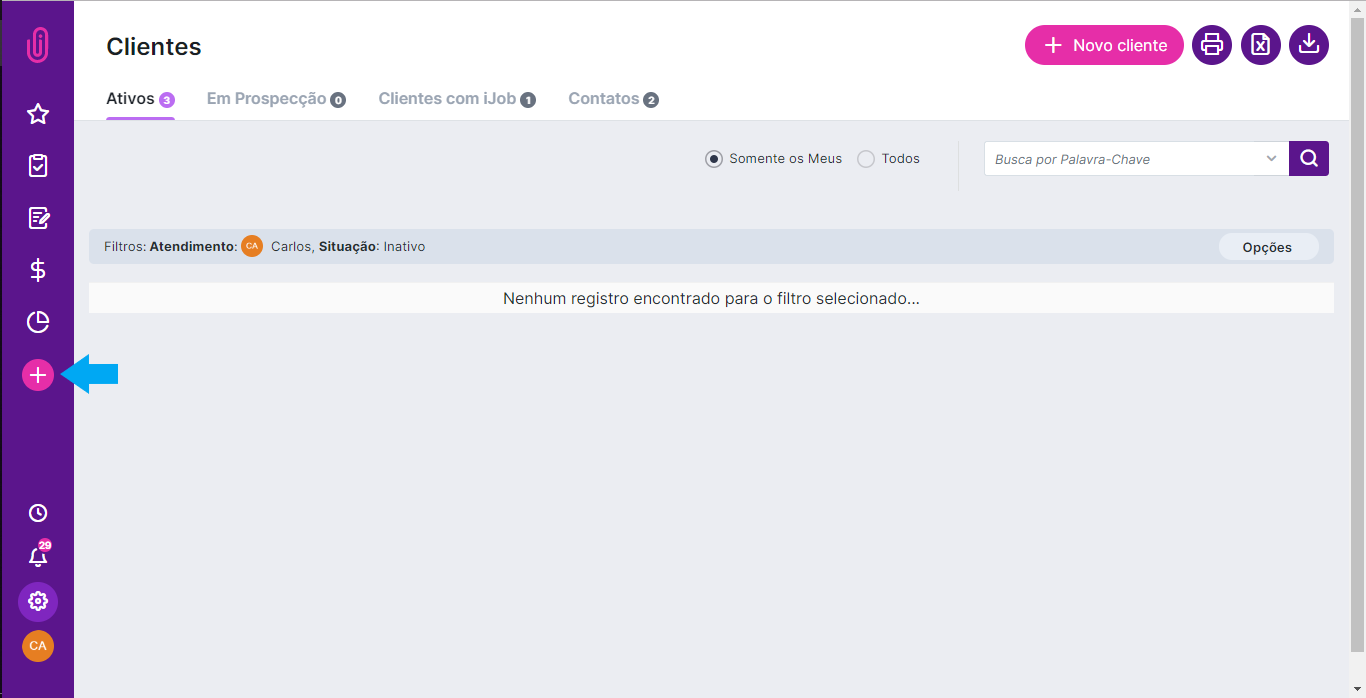 2. Select the Supplier option: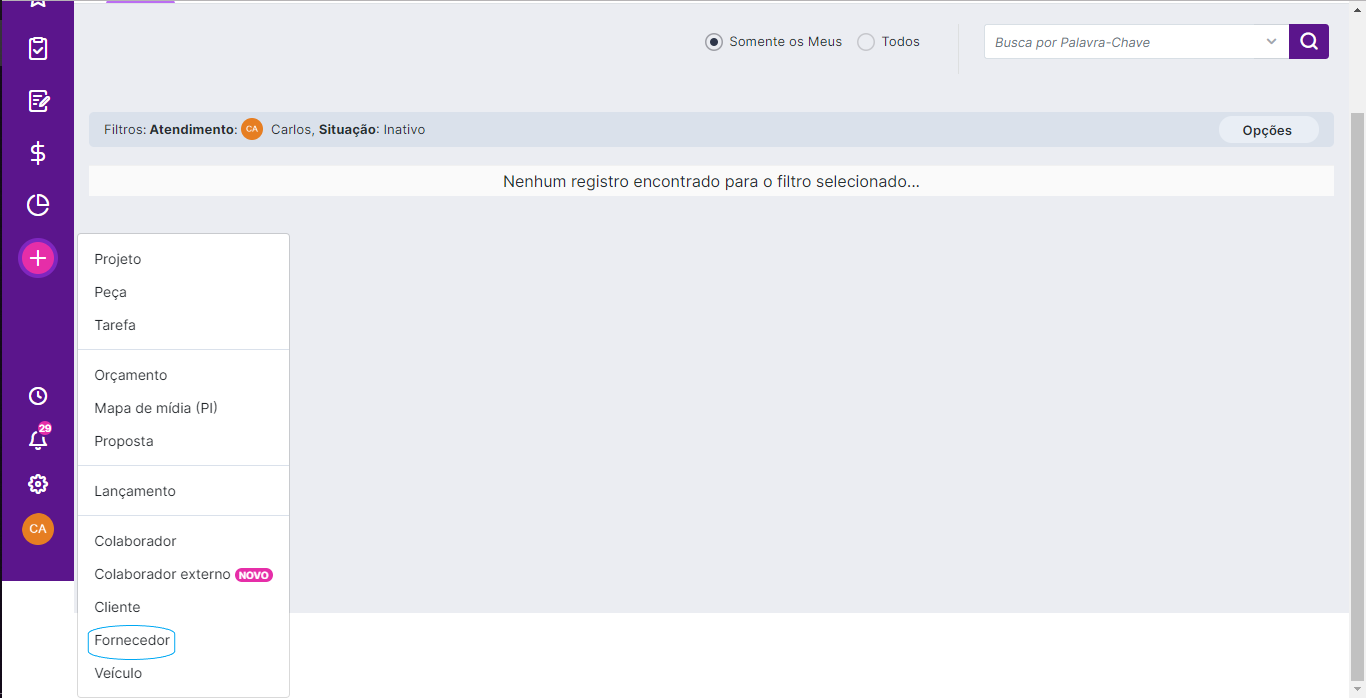 3. Done! You will land on the registration screen of your new supplier: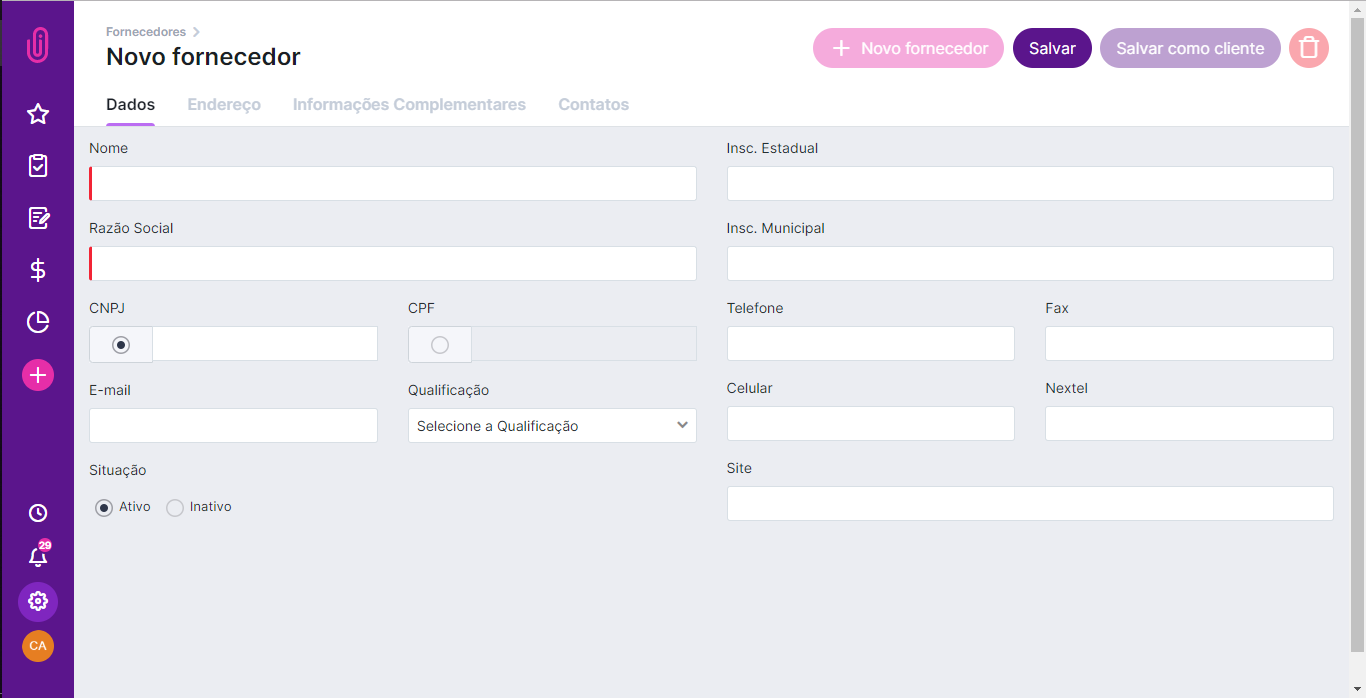 The second alternative to register your suppliers is as follows:
1. Click on the Gear, located on the left menu of your iClips: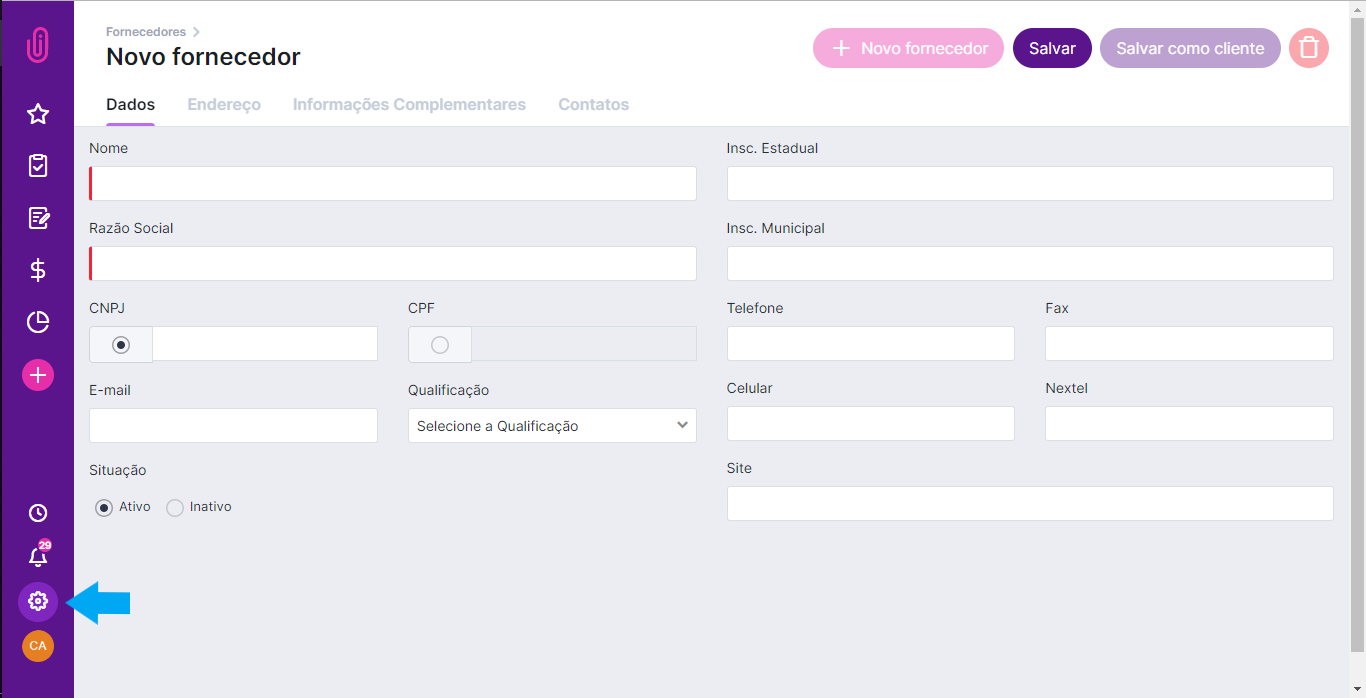 2. Select the Suppliers option in the new menu that will open: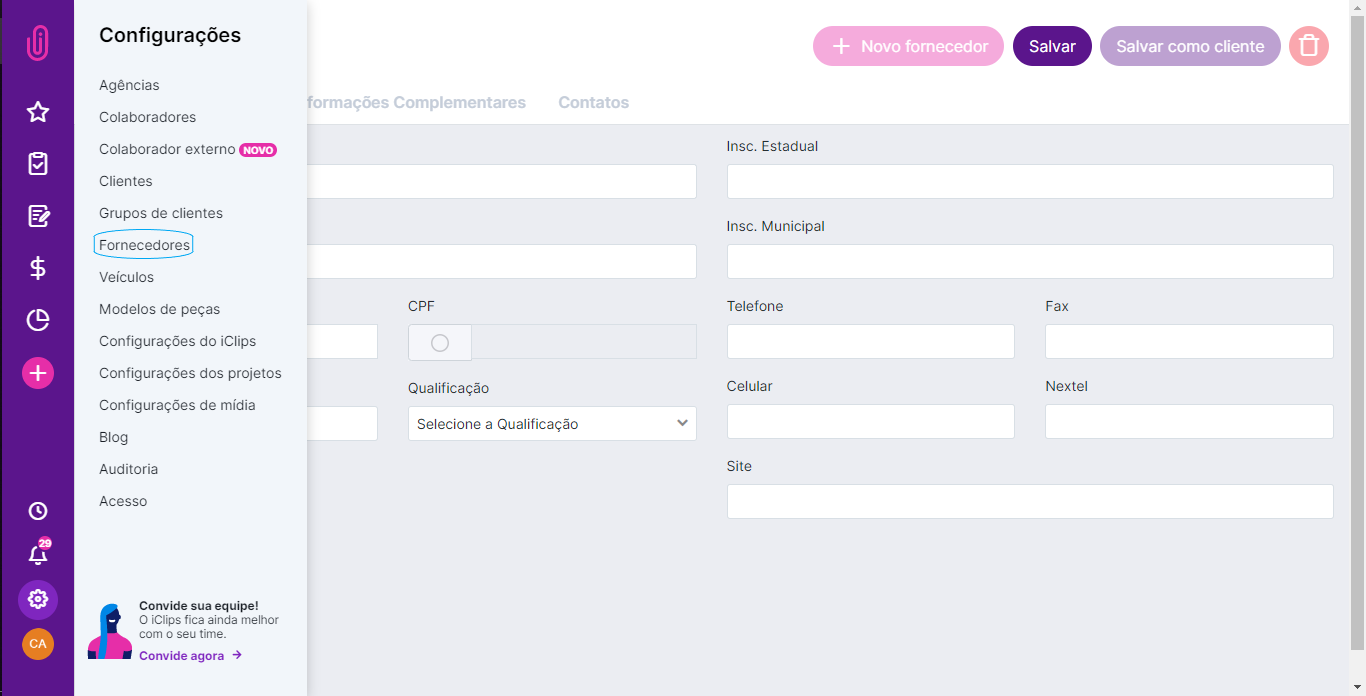 3. You will land on the Suppliers list. There, click the button
+ New supplier: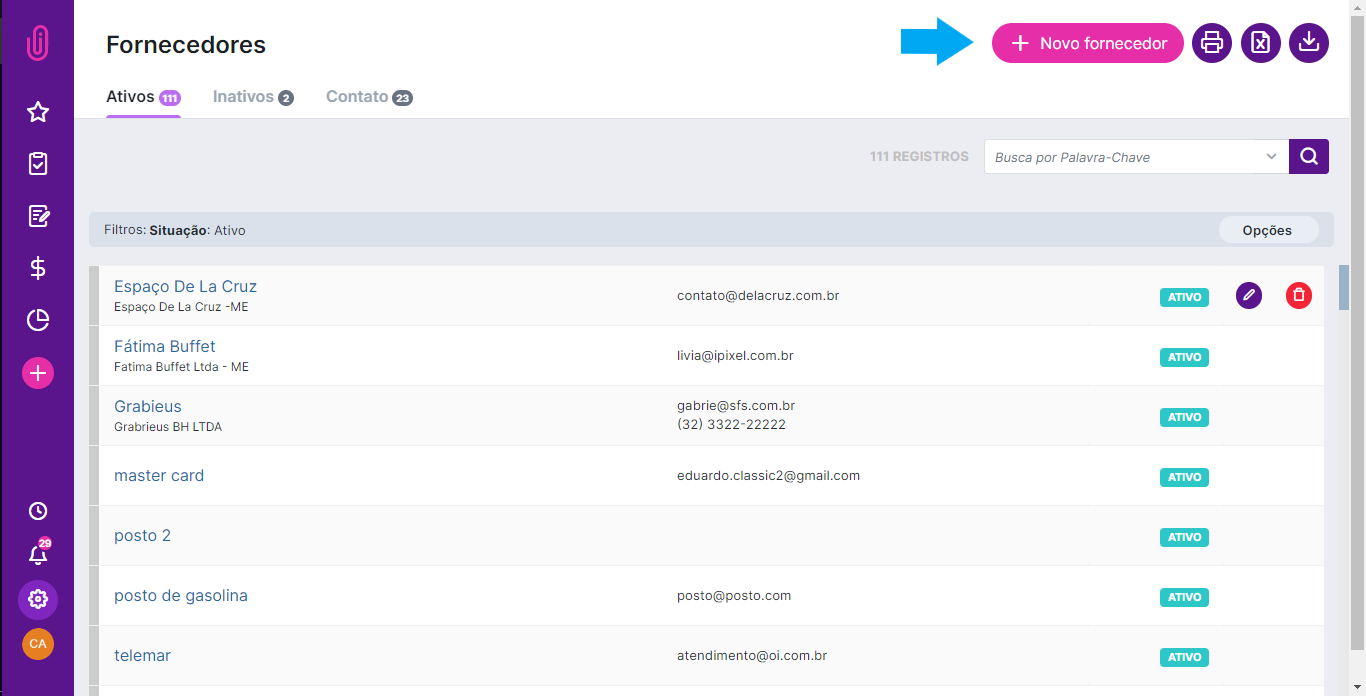 4. Clicking on + New supplier, you will also reach the new supplier registration screen :)
Now that you know the two ways to register a new supplier, notice that you can enter a series of information, such as the supplier's status (active or inactive), his qualification concerning service quality, among others. This information will help you filter them in the reports.
Recalling: the data with red marking is mandatory.
Using the navigation resources in the top menu, you can register information such as the supplier's address, complementary information, and the main points of contact that your agency has in this company. Complementary information may impact filters according to the products and services/sectors that you include for that supplier.
Below you can check out how to register one of these menus:
1. Address: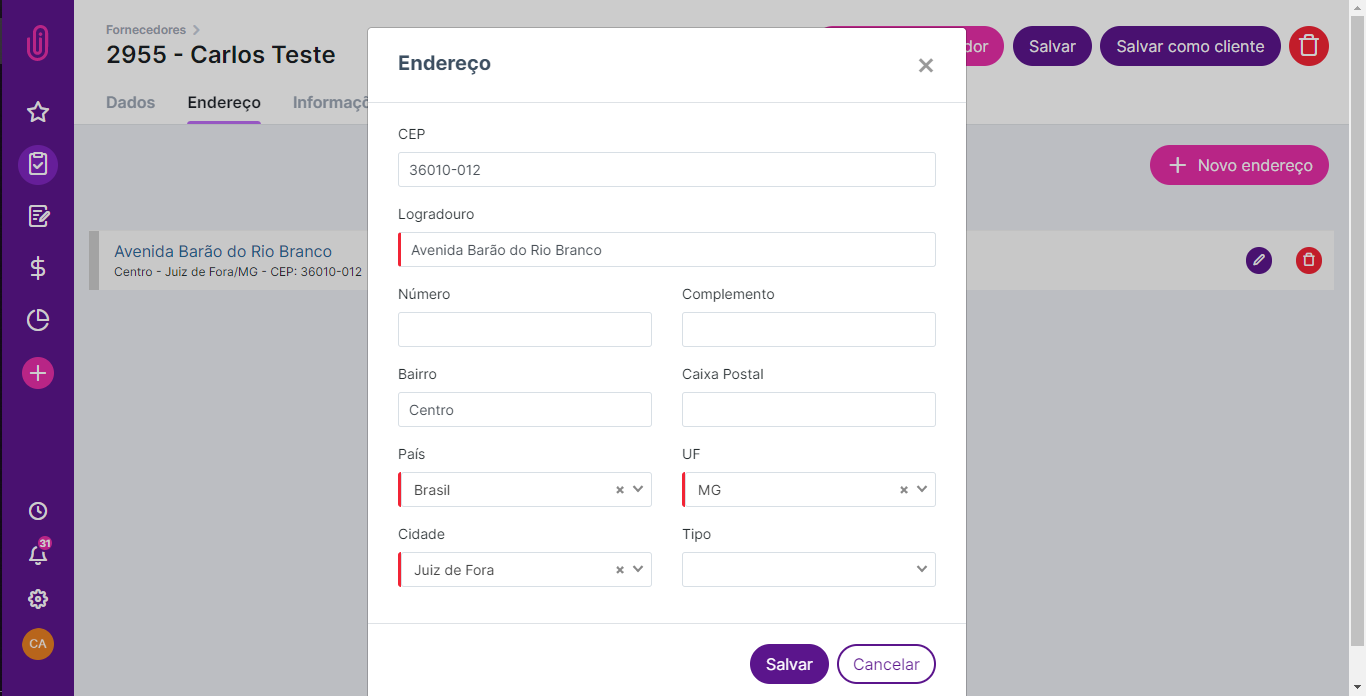 2. Additional Information: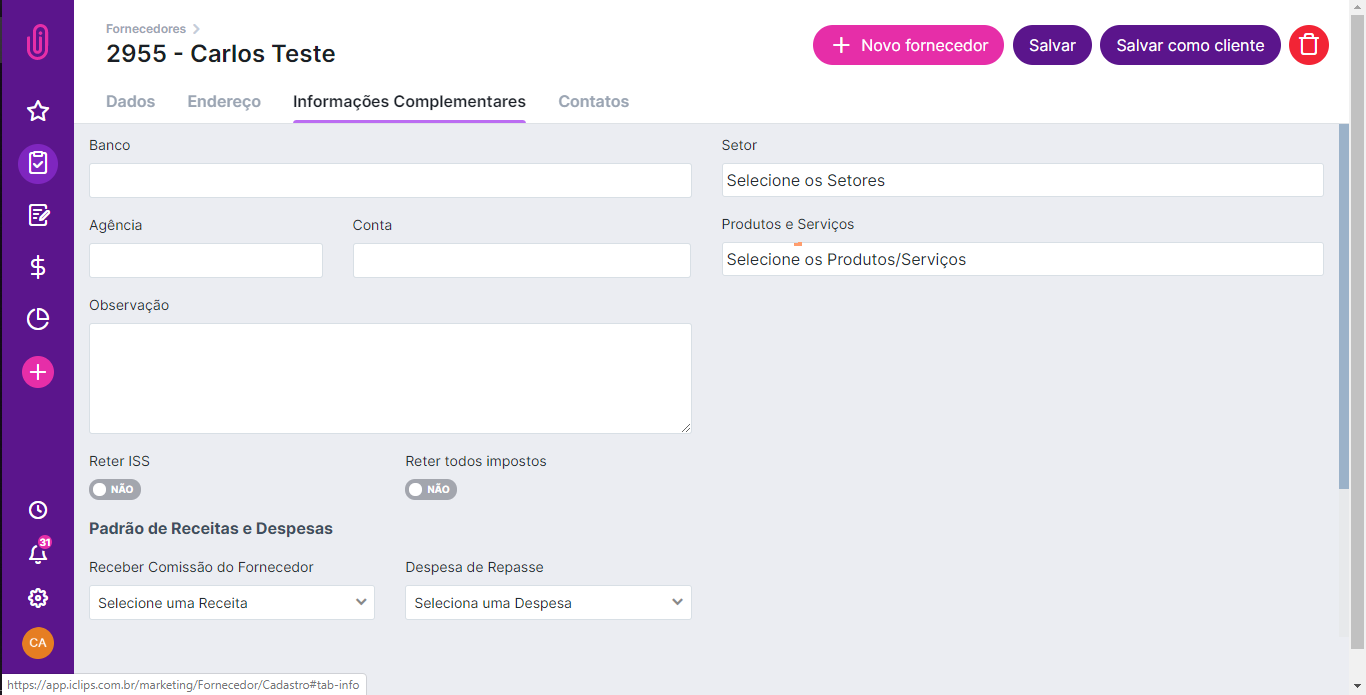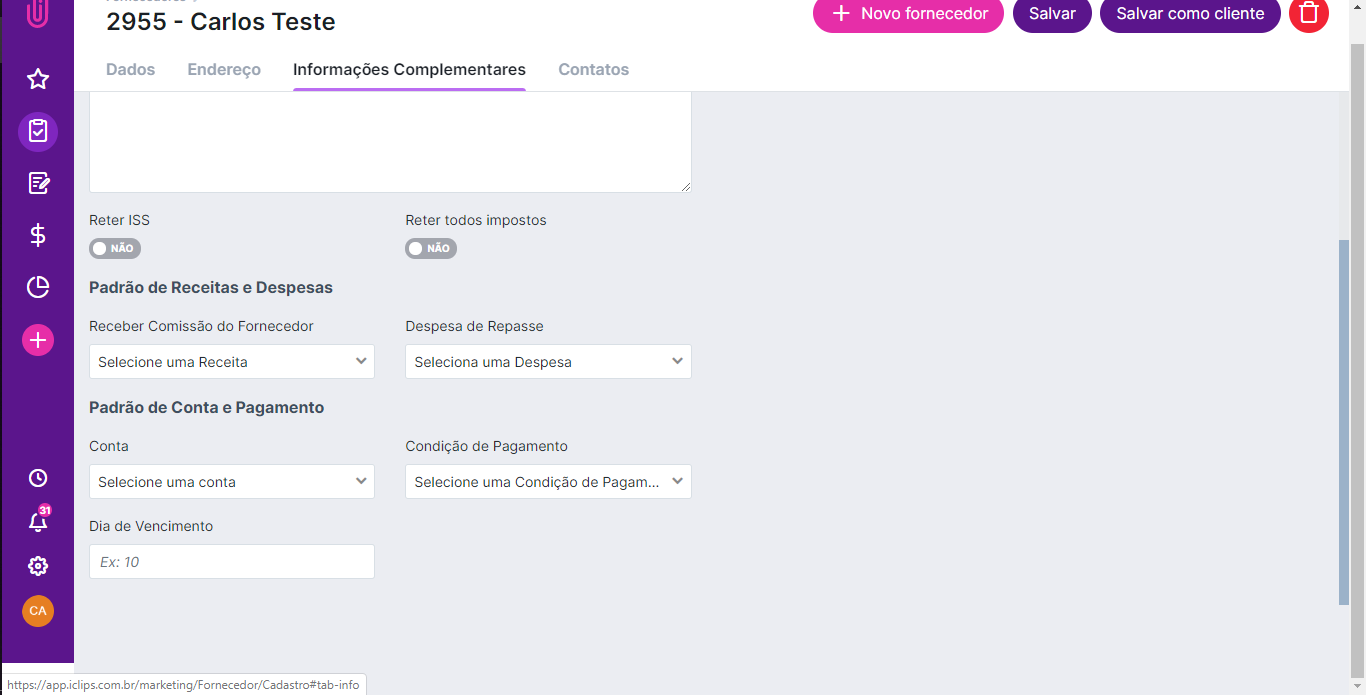 3. Contacts: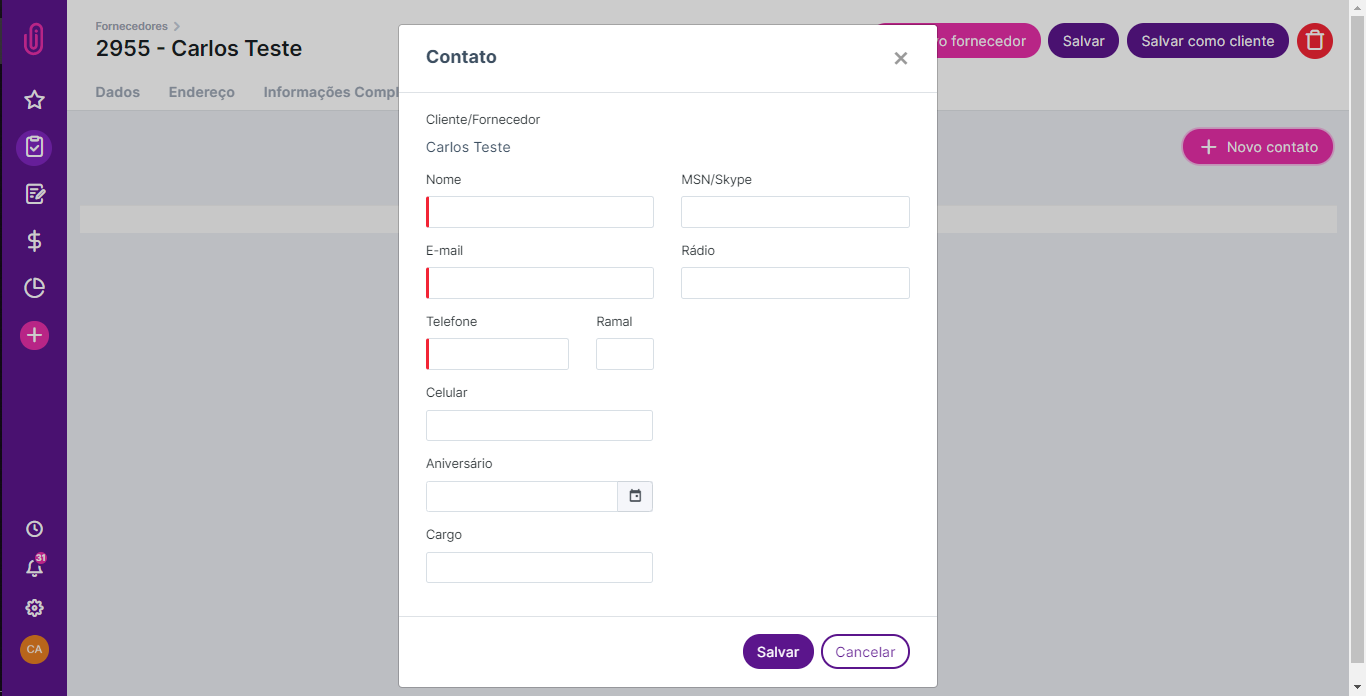 Did you see how simple it is to keep the supplier's registration complete? The ideal is to register everything as soon as this company starts providing services to your agency so that in this way you will have no future impact due to lack of information. =)
Still needs help? Just call us at help@rockcontent.com or on the platform chat, and we will help you!