I'm having trouble replacing a file in Studio
When uploading an updated version of a file in Studio, the old one might not be replaced. In this article, understand why this happens and how to fix it.
In the day-to-day of agencies, redos are common, especially in assets, right?
it is often necessary to upload the same file within the system more than once, after changing a font, color, or image, for example.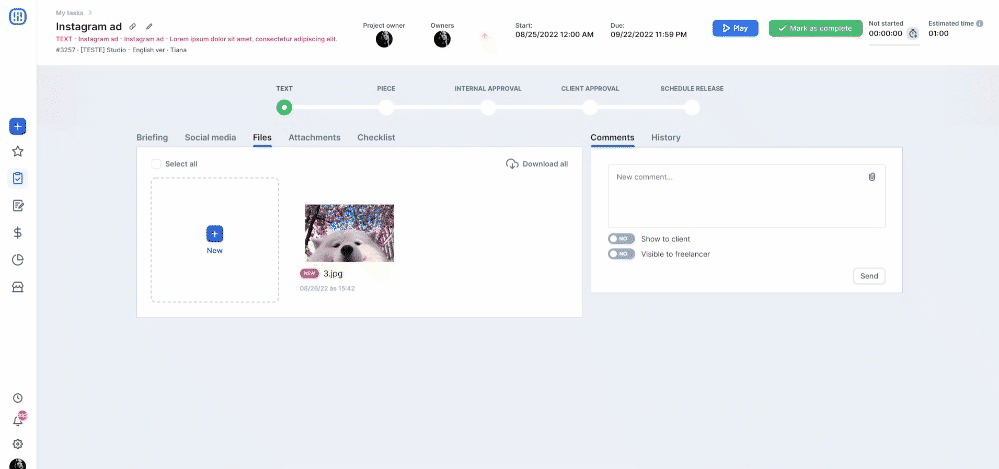 However, it is important that, before uploading the updated file, its name is changed or the browser cache is cleared, otherwise the system will not recognize the new information.
That happens because the browser cache saves the image, and it ends up using the name as a key. That is, if the name does not change, the image is the same for the cache.
How can I clear my browser cache?
If your browser is Chrome, just click on the three dots in the upper right corner of the screen and go to clear browsing data, or press ctrl + shift + del (Windows) / command + shift + del (Mac).
Important: Files uploaded Studio must have a less than 10 characters name and less than 10Mb.
Still need help? Simply reach us at help@rockcontent.com or through the platform chat and we will help you!