See how to receive emails sent through the platform
Within Studio it is possible to send some documents via email to your customers with just one click. This is the case for proposals, slips, and invoices, as well as notifications for tasks available for approval in iJob (Client Module).

You can also choose which notifications you want to receive by email. To do this just click on the bell icon on the left tab and then on settings.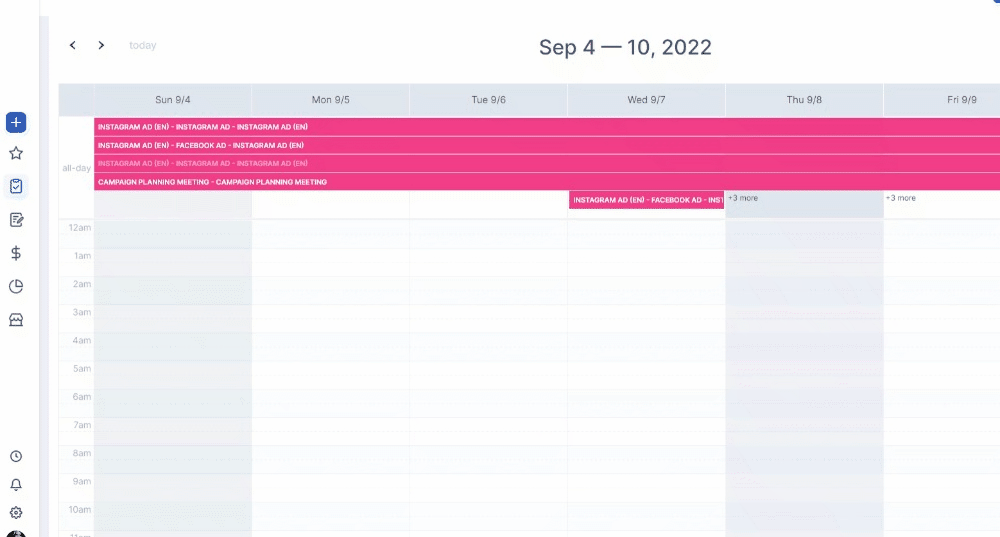 Notification emails are not being delivered, what to do?
Despite having an email sending feature, Studio is not an email provider, so it is not possible to customize its masking. Therefore some providers may end up identifying these emails as Spam. This happens for several reasons, which vary with each provider.
A few tips can help you and your customers to ensure that emails sent by Studio are always visible. See below:
Look for the sender no-reply@rockcontentmail or the subject of the email;

If it's an email from iJob, for example, ask the customer to search for the subject "asset released for your approval".

Test with another email address to see if the emails will be received.
Get in touch with our support team. Here we can check if the emails are being delivered or if there is any failure or blockage in this process. Some emails end up on a kind of blacklist and stop being sent, we can fix that here.
If emails are being sent without any problems, you can also contact your email provider to see if there is anything preventing emails from Studio from reaching your inbox.
Mark as "Not Spam"
Once you see that an email sent by the platform has been directed to the "Spam" tab, the user can mark it as "not spam" and return it to the inbox:

This helps other emails sent from the same address to be easily read by the provider, increasing the chances that they will always go to the inbox.
Create a safe filter
The user can create a filter for them, ensuring that they never fall into spam:
1) Click on the email
2) Click on the three dots in the right corner
3) Go to "filter messages like this":

4) Check if the email is correct and click on "create filter".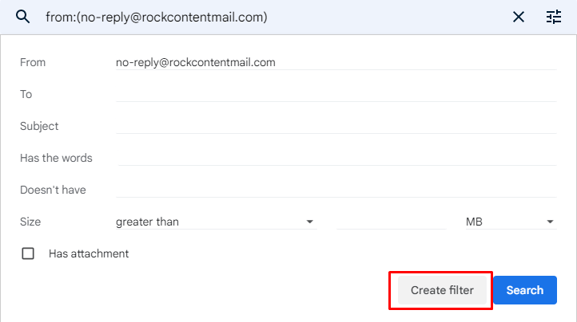 5) Select "never send it to spam" and then "create filter" again.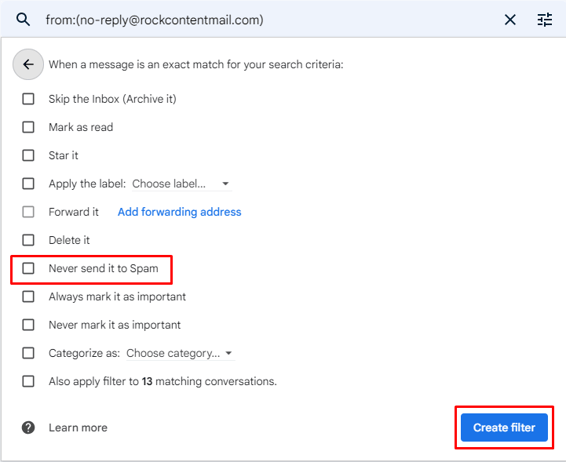 It is important to note that this is a protection provided by the email providers themselves, so we are unable to act more actively against these blocks.
Still need help? Simply reach us at help@rockcontent.com or through the platform chat and we will help you!