How to register your clients' fixed contracts
Learn how to register a monthly fee contract from your clients correctly when using iClips.
We know that most agencies work with fixed contracts as a way to cover the cost of creating pieces for clients.
Here we have the possibility to link this contract while still in the client's registration and forward this information to the financial department, bringing you predictability and control.
To add it, go to Settings ⇒ Customers.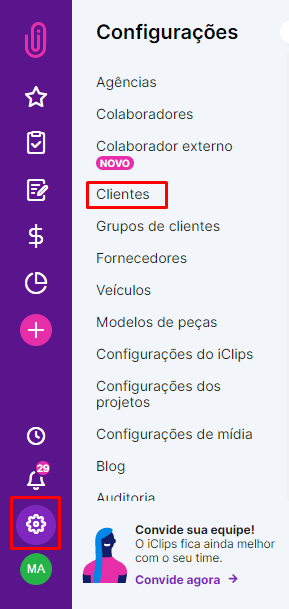 Register/edit the client in question and click on the Fixed Contract item in the navigation options at the top of the screen.

The next step is to add a new contract:

Now, just fill in the information. In the "Total Value" enter the contract's total value and, in Payment Condition, the number of installments. This way, iClips calculates the monthly amount. In addition, it is possible to attach the signed contract in the entry.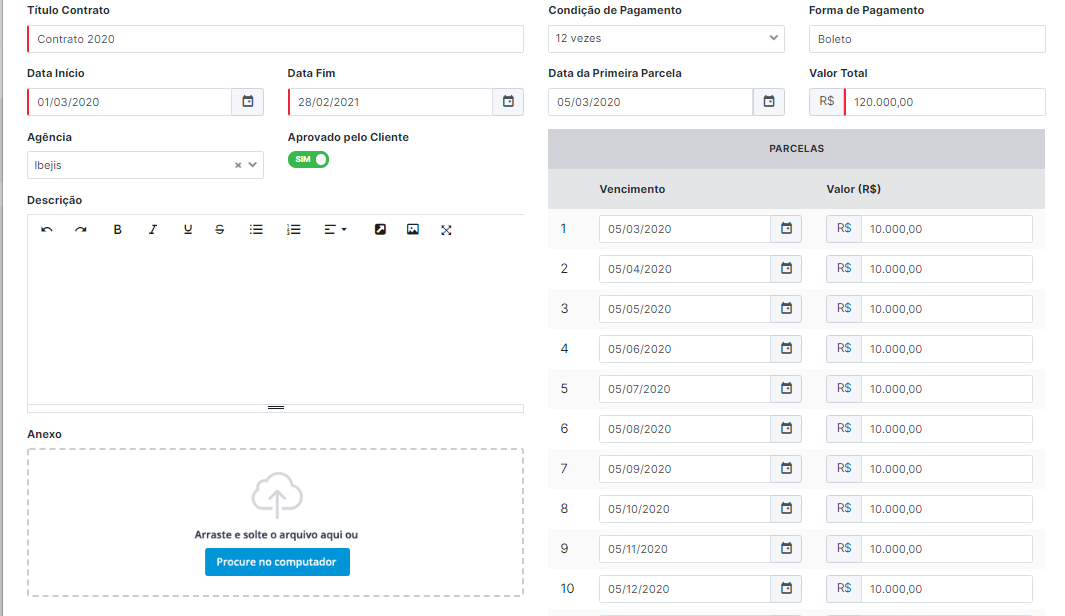 By checking the "Approved by the client" option, you can link the projects to that fixed contract and have it sent to the Financial Pre-Launch.
Still need help? Simply reach us at help@rockcontent.com or through the chat platform and we will help you!