Release access of data of the agency for employees in just two minutes.
In iClips, it is possible to register and manage more than one agency. In that way, it is possible to maintain your CNPJ finances organized. However, not all employees will need to have access to information of more than one company. With that in mind, the system allows you to control who should have access to data of the agencies you have determined.
One of the fields that should be filled in the agency registration refers to the employees who will have access to financial data linked to this company. These data are in settings > agency. Edit the registration of the agency you want and insert the name of the employee that needs to have access to financial data in the box in the bottom of the screen.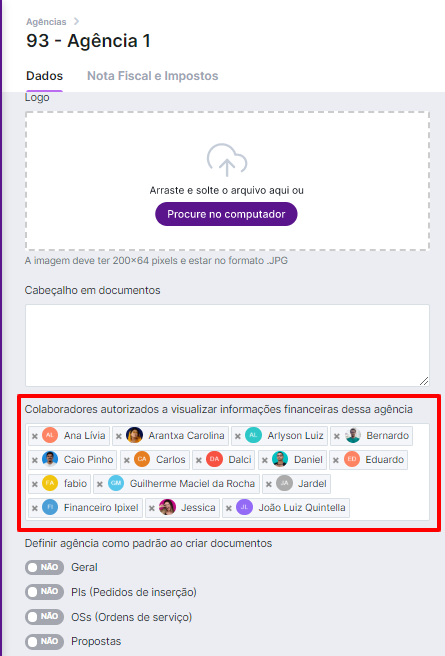 Another option is to this selection in the employee's registration. By editing an existing registration or creating a new one at settings > employees, you will see the tab 'permissions'. In this tab, there will be an open field where it is possible to type the name of a registered agency to allow access to finance.
Check this out in the image below: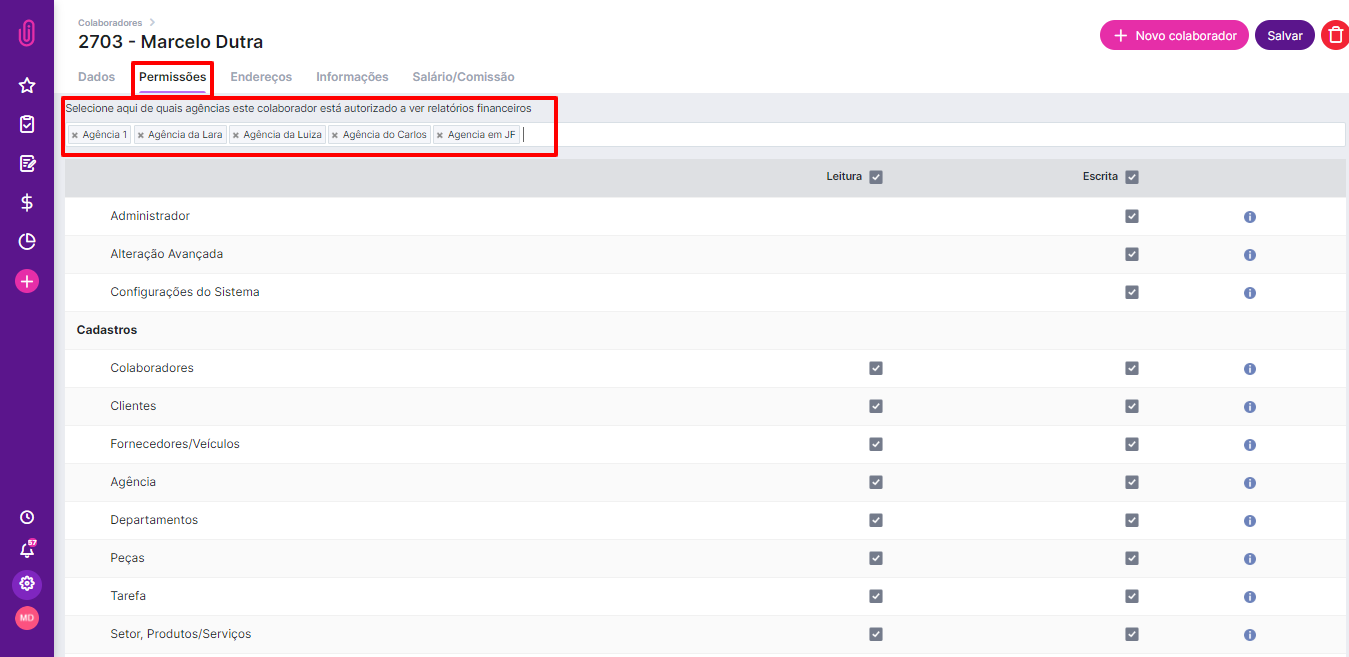 Keep in mind:
In addition to doing the procedures above, it is necessary to select the check boxes for finance items or any other department that the employee will be able to see in his own permissions tab.
Learn more about permissions here.
Still need some help? Just send us a word at help@rockcontent.com or on the platform chat and we will help you out!