How to create a workflow template?
See how to save a default Workflow in Studio.
The Workflow template is a very useful resource in managing your agency's creation processes, so standardizing this resource can be a key turning point in your management.
Before we start, it is important to remember that it will only be possible to create a new workflow from a new asset template. That is, you need to create an asset from scratch.
1) Go to Settings > Asset Templates
2) Click on + New asset template

3) Fill in the fields normally and click on "Save and continue" to proceed to the Workflow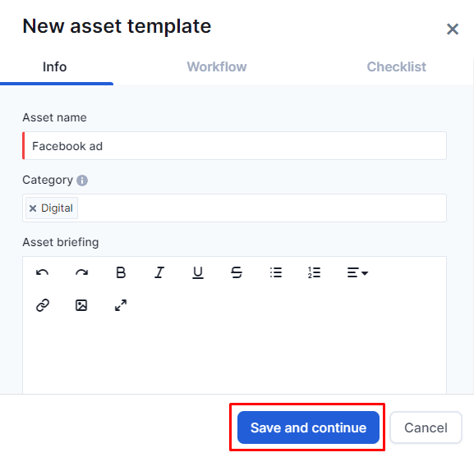 4) Select the option "Start Workflow from scratch"
5) After creating your Workflow, select the option "Save Workflow as Template"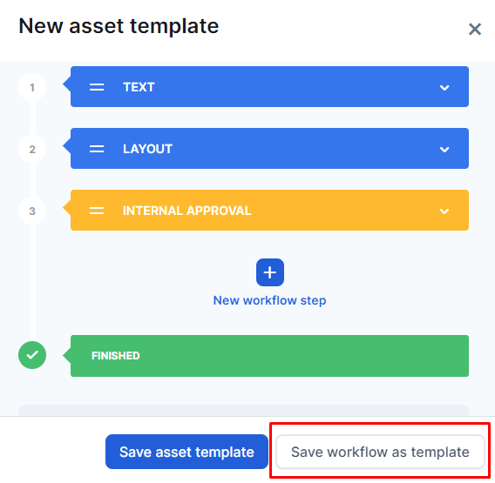 And that's it! Your template will now be available to be inserted into other assets: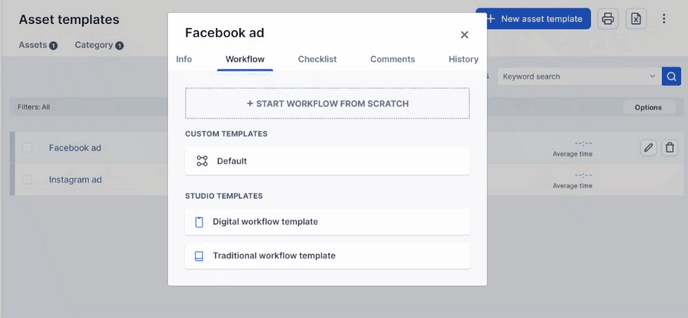 Still need help? Simply reach us at help@rockcontent.com or through the platform chat and we will help you!