How do I undo an activity completion?
Need to resume an already completed step? See how to do so.
In some cases, when completing a step in the workflow, or a task, it may be necessary to undo that completion.
To do so, the path is as follows:
1) Access your "My Tasks" dashboard;
2) Find the task;
It is necessary that the step in question has been completed, and the next one has not been started.
3) Click on "Undo Conclusion"
The option will appear when hovering over the card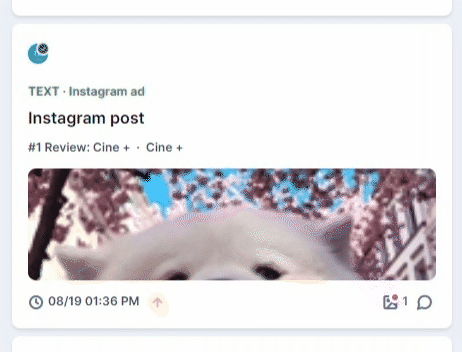 IMPORTANT: This cannot be done in the following cases:
When the next step of the activity has already started
When the project has the Stand by, Canceled, or Completed status.
In these cases, the button will be inactive.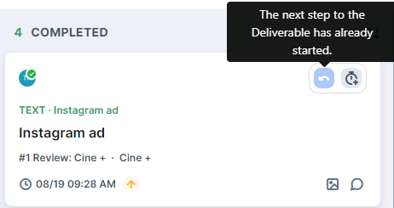 Still need help? Simply reach us at help@rockcontent.com or through the platform chat and we will help you!