How do I request changes to a task?
Do you need to request a task rework? Read this article!
The Internal Approval step in the workflow is where the management will be able to approve a demand or request changes.
When the task is at this stage, the person in charge will view it through the My Tasks dashboard. That's where they'll be able to approve or not the demand.
To do this, they must:
Play the activity;
Mark as complete;
Select whether the asset is approved, or if needs to be reworked.

If it is necessary to request changes, they will fill in the pop-up accordingly, informing a task owner and if this is an internal or client rework.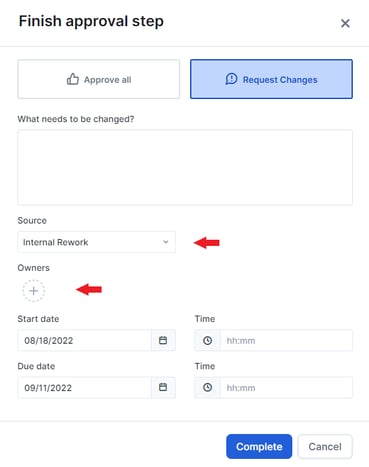 Still need help? Simply reach us at help@rockcontent.com or through the platform chat and we will help you!