If you already have a blog that uses one of the Rock Stage's Templates, you can easily create a page to add your ebooks and other free content. In this tutorial, you will learn how to do that step by step!
First, you need to register your ebooks and free content.
In order to do that, choose New under the Content menu on the left side menu on your blog's admin panel: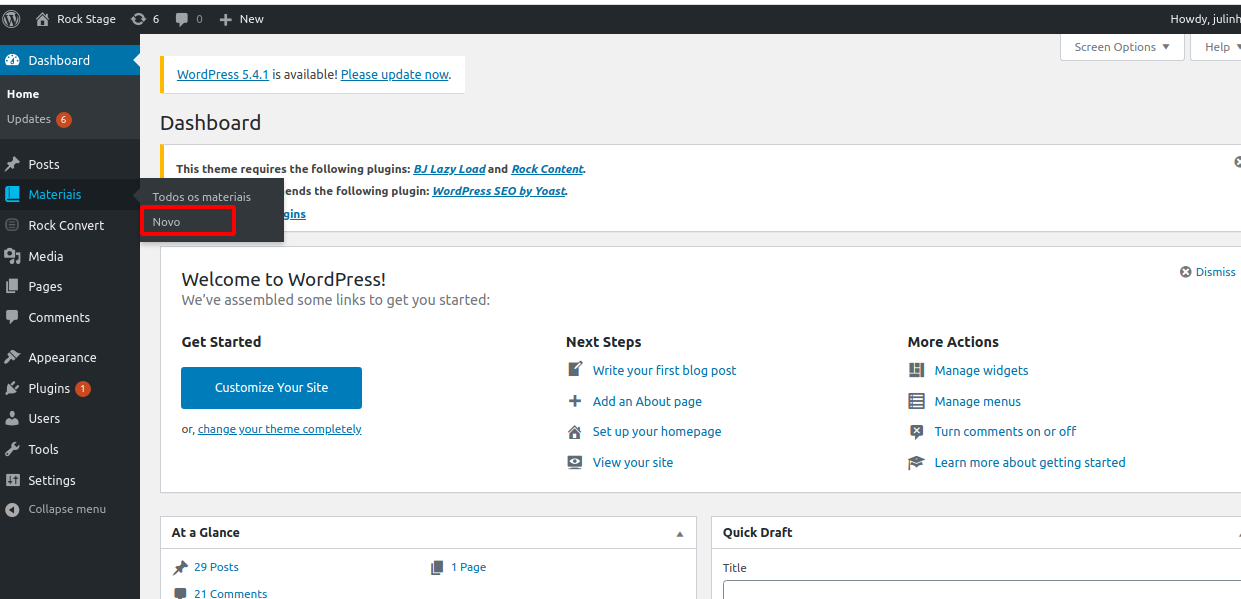 Then, all you have to do is fill information such as title and link of the content, a link which can be for a landing page, the ebook's PDF file or similar, and add a featured image, which is the cover image for your content, and then click on Publish.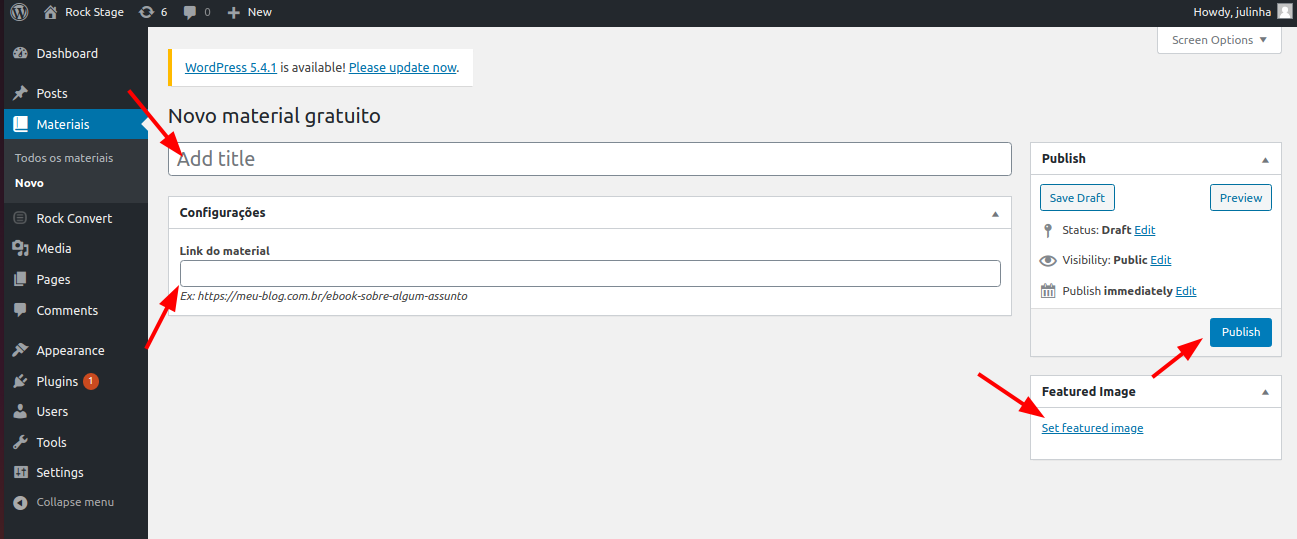 All done, your free ebook content is registered!
Repeat this process for as much free content and ebooks as you want.
After registering all your content, we will add a page to show all your ebooks. Just click on Add new, under Pages on the left side menu: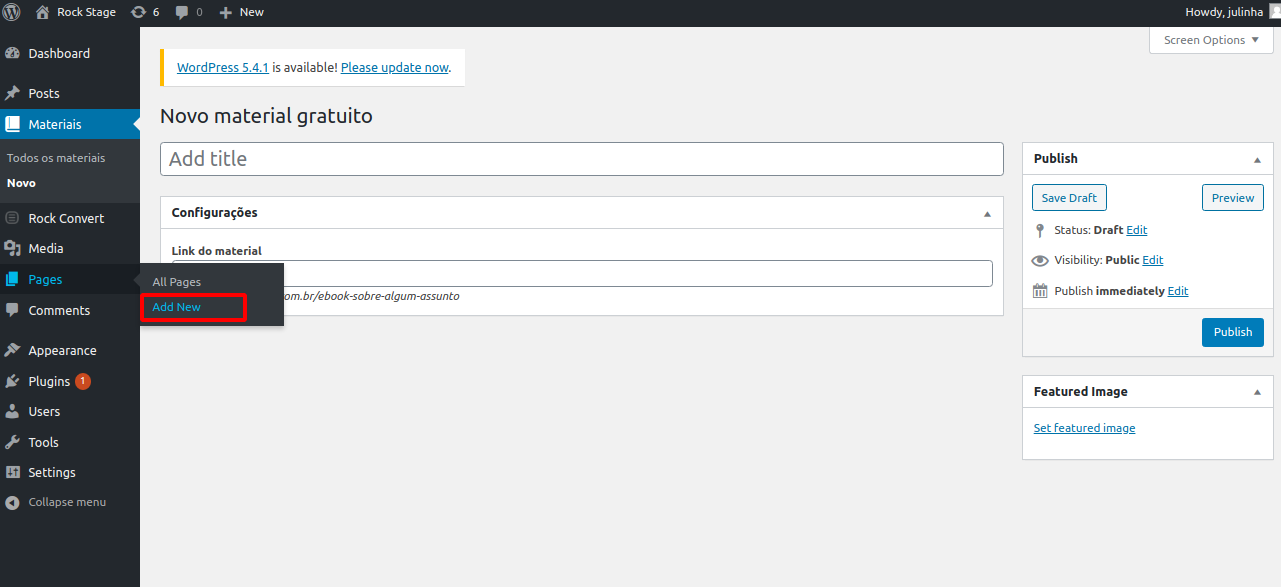 Now, all that you have to do is fill the name of the page and, on Page properties, pick the Free Content model and click on Publish.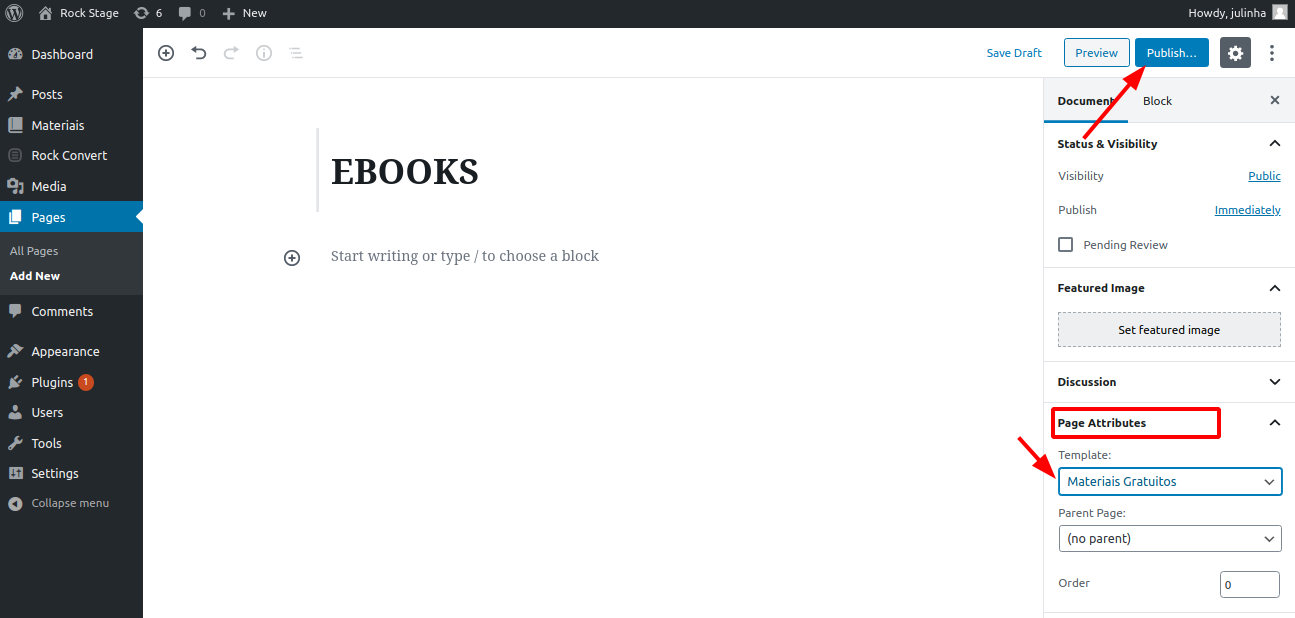 All done! Your page was created and will show all your ebooks and registered content in Content.
The result will look similar to this:
Remember that when you create a new page, it will not be automatically added to the menu. You will need to add it manually to the menu. In order to do that, this article can help: How to change the menu on a WordPress site or blog.
Do you have other questions? Just get in touch with our support team to get help.