Widgets: How to create a single image slideshow
To create the single image widget, fill out Widget Builder form.
Where
Media Manager > Widgets > Single Image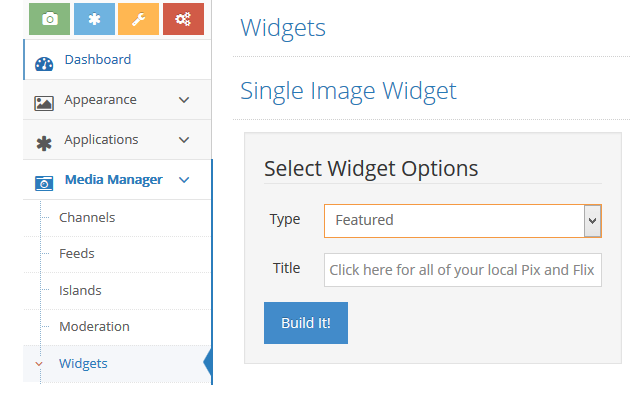 How To
Select the feed type - Featured, Recently Added, Channel, Contest
If Channel is selected, the channel list will appear below. Select the Channel.
Input a title

Once you have input the necessary information, click the "Build It!" button, then copy the code from the code box to the right of the page. That code can be placed on any Web page.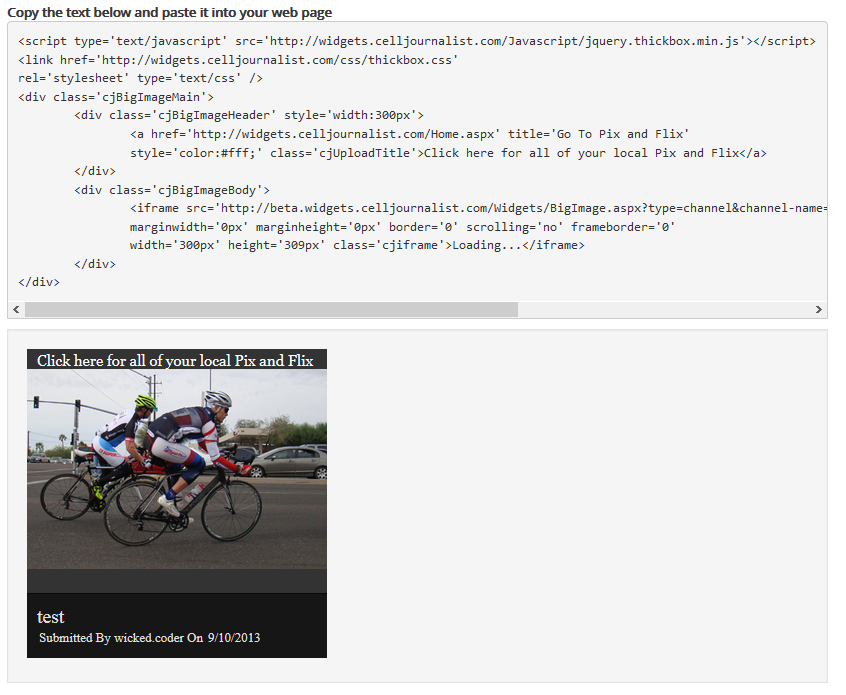 Note: If you have multiple widgets on the same page, only one can have the upload functionality. In some cases there may be stylesheet conflicts when embedding the widget on your homepage. Those conflicts can be resolved by adding inline styles
Additional Information:
The single image slideshow is https compatible.
The images will automatically rotate every few seconds.
Clicking an image will redirect viewers to the Community Content White Label.