Why can't I engage my creative?
Check out below why the page might be blocked from being engaged
If you can't engage your creative, it's probably because you using a Quick Start theme!
Creatives that are downloaded from the Quick Start Cloud use the Quick Starts theme by default. To engage your creative, you have to change the theme to your branded theme: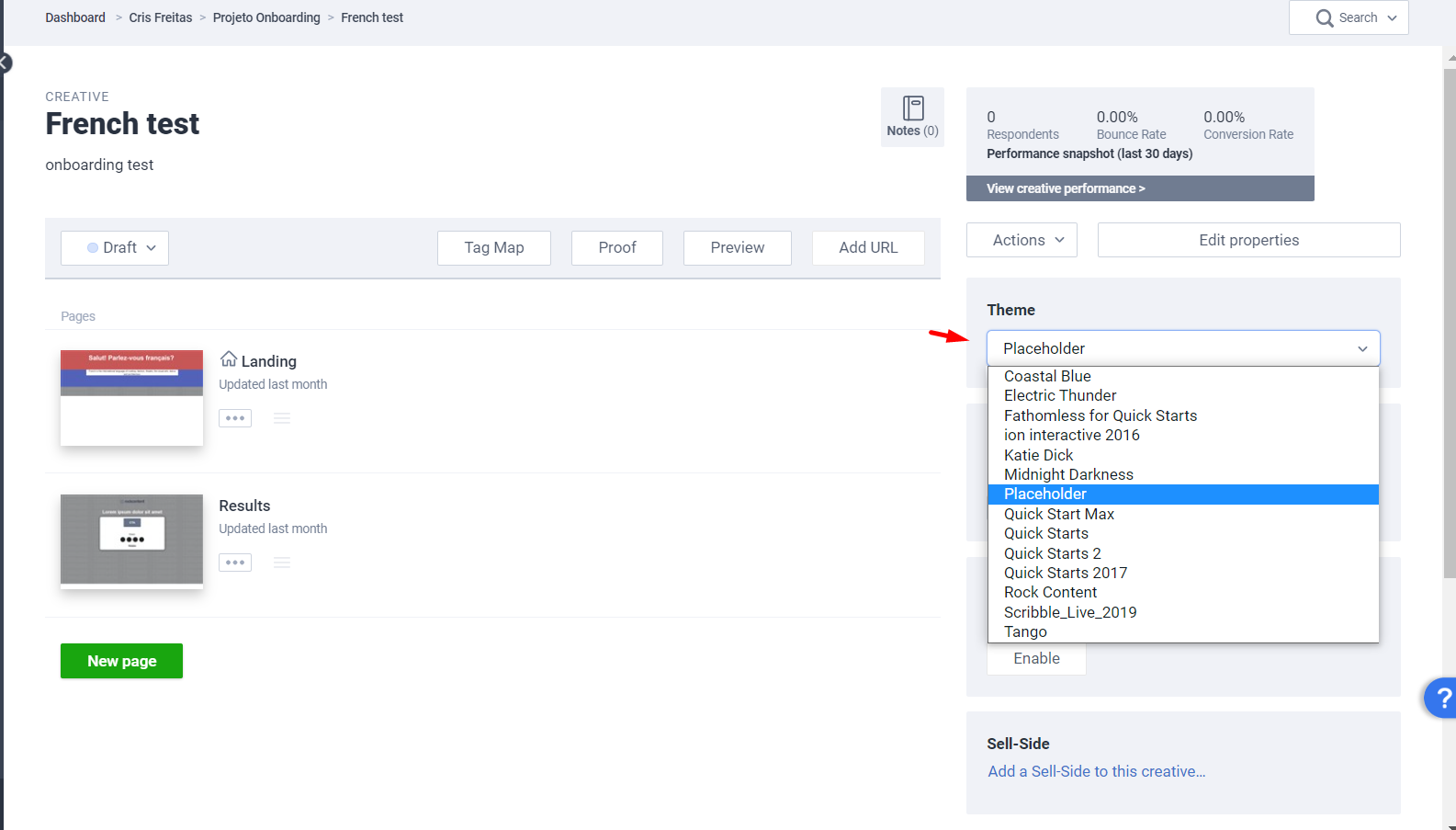 The Ion Quick Starts theme is updated periodically. So, in order to avoid these updates affecting live pages, we prohibit engaging creatives that use it. But, if you would like to use the Quick Starts theme for your creative, you can! For more information about copying a Quick Starts theme, click here.
---