In this article, you will learn the main differences between these Tasks Management tools.
The timeline and planner are indispensable tools for managing projects in your company. To make the most of these functions, you need to know them better!
1. Timeline
The timeline (Gantt Chart) in Studio has a very specific function: to monitor and visualize the schedule of all employees, aiming at a better use of each person's available time. This tool will help the project/traffic manager to better distribute the company's work, thus avoiding creative overload and not missing the deadline for the activities to be delivered.

Additionally, it is possible to readjust some information within the asset, such as tasks owner, start and end date, workflow order, priority, etc.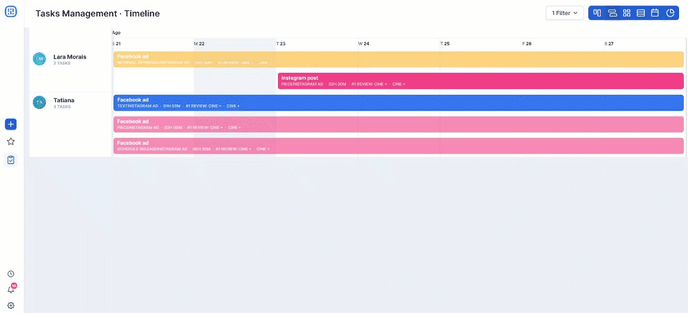 2. Planner
The planner is used to carry out the distribution of assets without an owner and without a start and end date. You can set the information by dragging the activity into the frame, which will open a new window that allows you to adjust it according to its needs: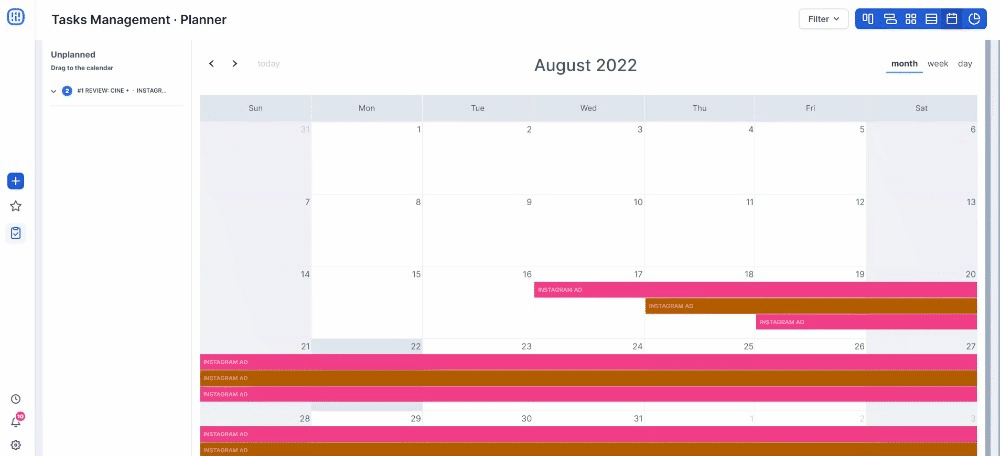 You can also use the filter to view only the calendar of the person who will be assigned to the task: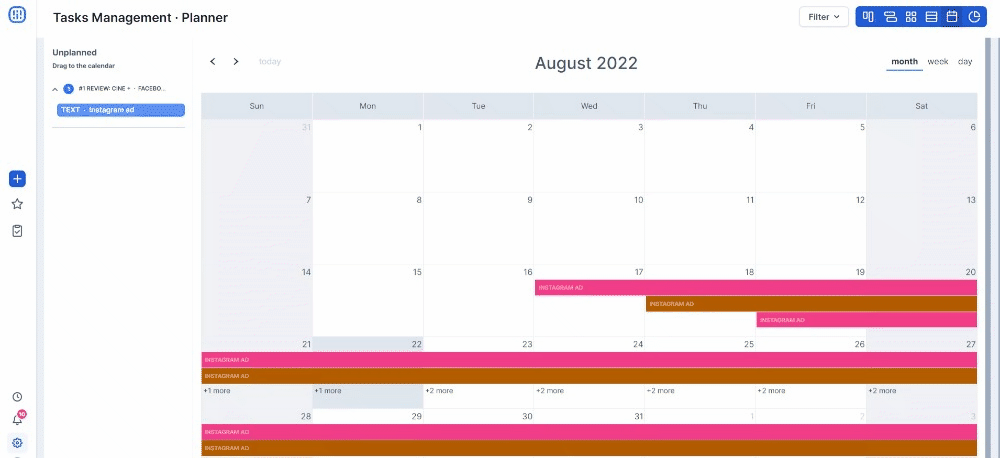 The planner is used as an extension to the timeline. By viewing schedules in the timeline, the distribution will occur in a more assertive way in the planner.
Both the timeline and the planner are indispensable tools for the traffic manager/project manager to have a better view of the workflow of the company's employees.
Still need help? Simply reach us at help@rockcontent.com or through the platform chat and we will help you!