Task management is very important to keep track of employee activities.
The Tasks Management Dashboard is a dashboard for organizing traffic within your agency. It is possible to access it through the left menu, in Projects > Tasks Management.
Board (Kanban)
The dashboard has five types of visualization, with Board as the home screen:

Through this view, the activities are separated into "New", "Not started", "In Progress", "Pending Approval" and "Completed" columns. Each activity presents a series of information such as its name, the stage in which it is, the owner, tags referring to alteration and/or delay, layouts, in addition to the signaling that it is a social network asset. Shall we take a closer look?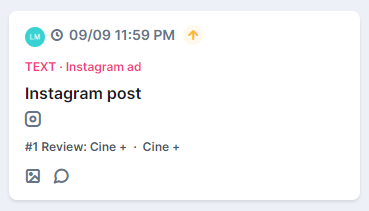 By clicking on the cards of the pieces, you can plan, insert or change information, as well as follow their workflow. See below: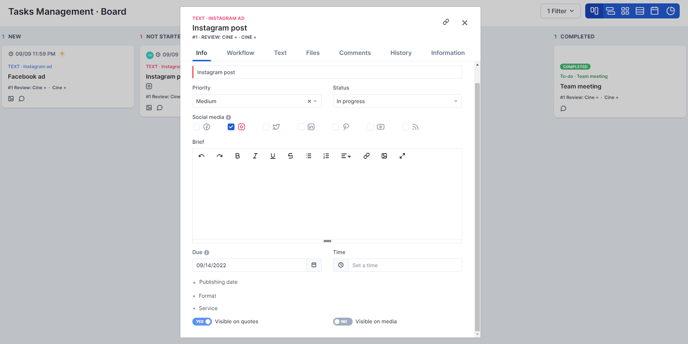 Note that in this pop up there are several navigation tabs where you can view and enter a series of information relevant to the asset.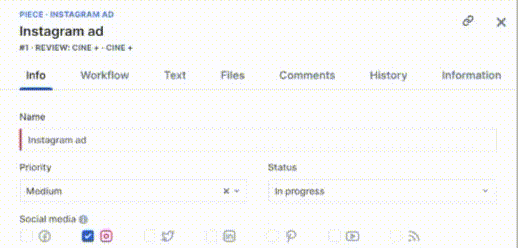 Now that you know how Board works, let's take a look at the other TasksManagement visualization options.
Timeline (Gantt)
Timeline has a more compact view, divided by employees.

By hovering over the task, you can see more information:

It is interesting to visualize the number of demands allocated to each employee and thus make a plan to avoid some becoming more overloaded and others with few demands.
Groups
This view allows you to keep track of unassigned, no due date, overdue and due today activities through a tile breakdown.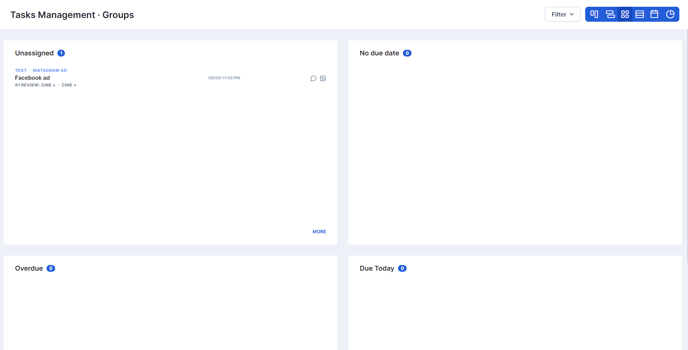 You can click on "more" to open a list with all activities in a given situation.

In this view, you can find all the workflow steps, planned or unplanned. You can apply filters to see specific lists of each step.
List
The list view has several unique filter options: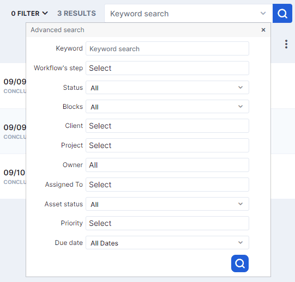 Use this search for a more specific view of the demands matched to the filter.

Planner (Calendar)
Here you can see the workflow steps and tasks planned on their respective days. On the left tab, you can see what has not been planned yet.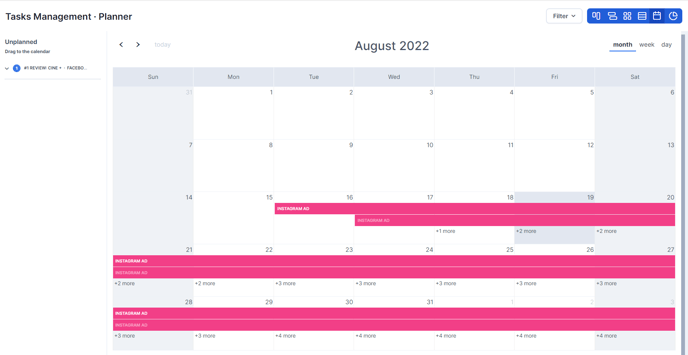 It is possible to allocate the items just by clicking and dragging the step to the calendar day you want. Very practical, isn't it?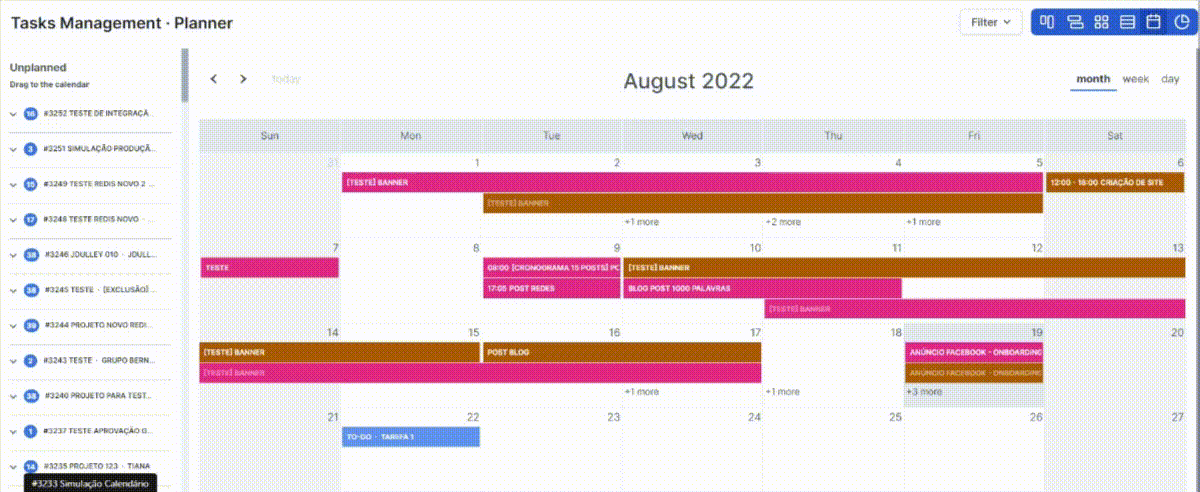 Report
Through the report view, you can more strategically visualize the dynamics of demands in your company: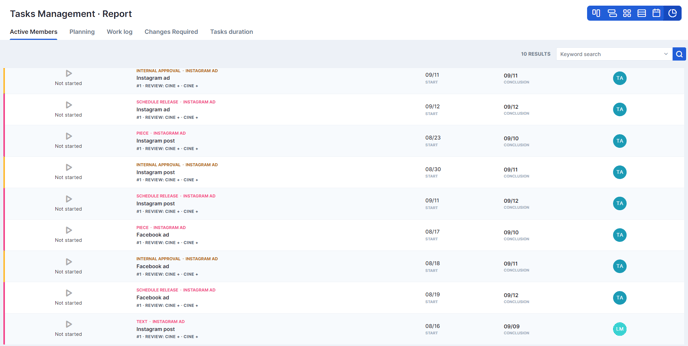 Through it you can track:
which employees are active, and at which stage the activities are: not started, in progress, paused;
how is the planning of a project going, based on its estimate;
adjust and monitor the work log;
changes required, via a shortcut to the changes required report; and
tasks duration, via shortcut to the activity duration report.

So, which view did you like the most? Task management will be a great ally in organizing demands, so make the most of its benefits to keep employees' agendas well aligned and never miss another deadline.
Still need help? Simply reach us at help@rockcontent.com or through the platform chat and we will help you!