Syndicate Your Stream
Through our Syndication functionality, you can share your stream's content - increasing your exposure each time your stream is shared; and you can pull in external feeds - making your own stream more robust.
There are 2 ways to syndicate your content: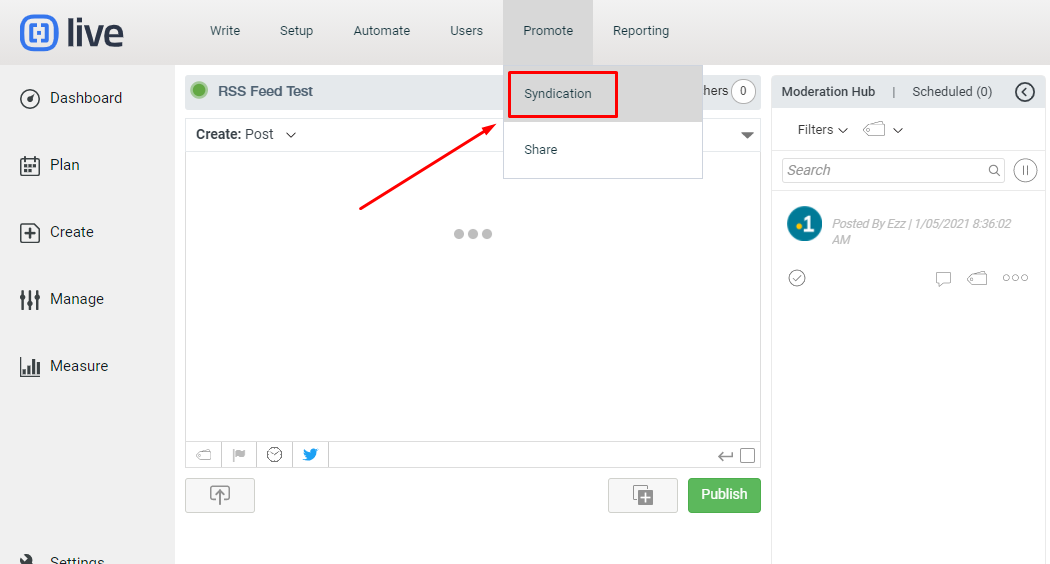 Navigation
Dashboard > Any Live Stream > Menu > Promote > Syndication
Permission Level
Administrator | Developer
Make your content available on the Live Market
Making your content visible on the Live Market allows other Live users to automatically pull your content into their streams. Visitors will see a description of your stream, then opt to syndicate your content at the cost you have specified. This extends your content reach, and by adding pricing to your stream, this also allows you to monetize your content.
Use the Syndication ID
Content from one stream can automatically flow into another stream by using the Syndication ID.
Each stream has a unique syndication ID that can be found on your stream's Syndication > Settings page. You can copy your stream's Syndication ID and give it to another Live client to allow them to pull your content into their stream in real-time. Alternatively, you can copy your stream's Syndication ID and paste it into another stream in your own account.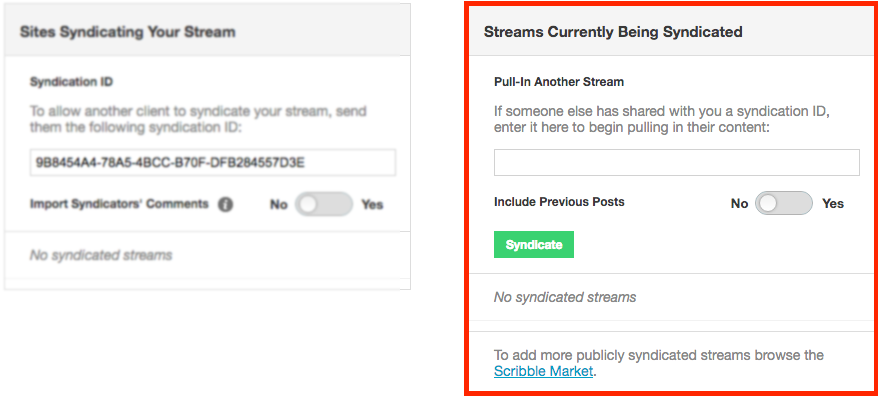 See More
List Your Stream in the Live Market
Pull-In Posts From a Syndicated Stream