Sign Up for a Passport Account
Welcome to the Live Market, a source of real-time digital content where Live customers can share and access digital content globally.
Access the Live Market here: https://market.scribblelive.com
Not a Livee customer yet? Not a problem. With our Passport Account you can quickly access unique, authoritative content from any of our Market Members.
A Passport Account gives you the ability to syndicate content, but prevents you from creating original content. Contact help@rockcontent.com to unlock additional features in Live.
Ready to set up your Passport Account?
Follow the simple steps below, and you'll be streaming syndicated content in no time.
1. Visit the Live Market and click on the Login/Register button at the top right of the page. A Login pop-up window will appear, at the bottom of which there's a link to register for a Passport Account.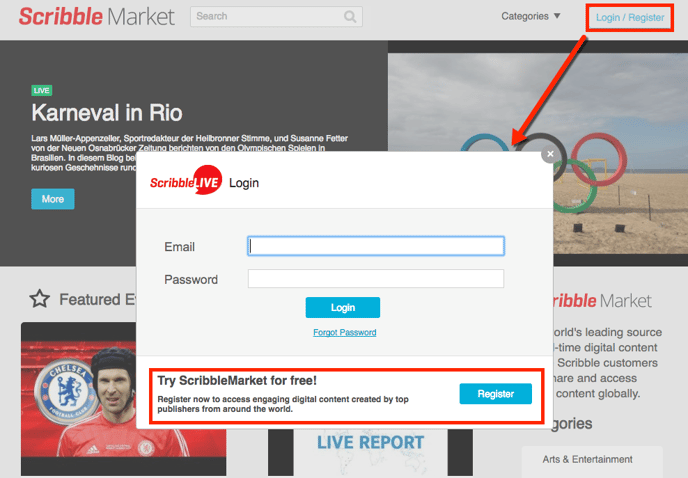 2. Once you've clicked on "Register" you'll be asked to fill out some basic account information.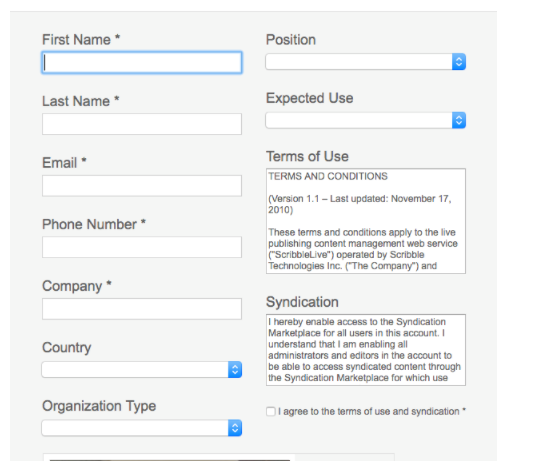 3. Now you're free to select the content you wish to syndicate. Navigate to a Market Member's content page and you'll see a Syndicate button that will provide you with that content's embed code.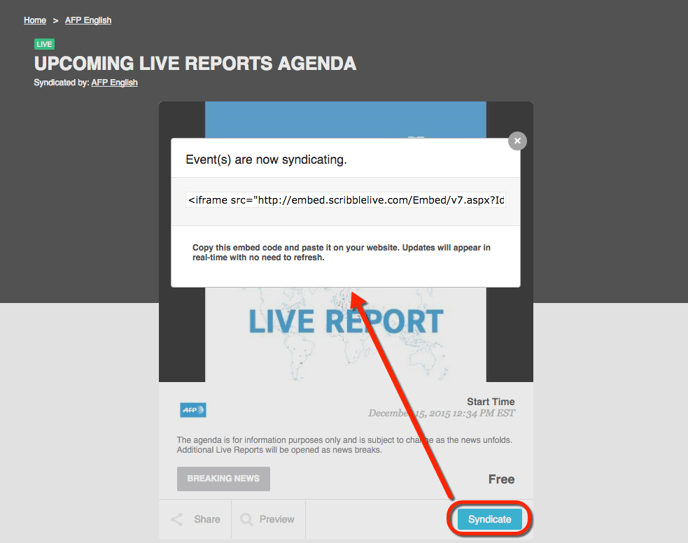 4. Simply place the code where you want it to appear on your site page and voila!