Search the Activity Feed
Search through messages, comments and files across your entire project to find what you need.
Looking for an important file?
Hunting for a specific conversation you had with a client or designer?
Enter your search criteria in the field at the top of the Activity Feed. This search option makes it easy to scan files, and conversations hidden in the collapsed posts.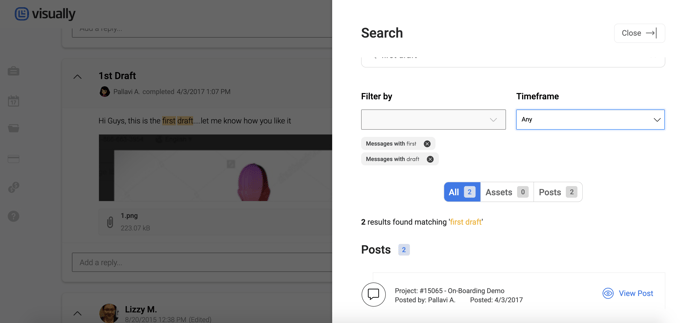 ---
Search Tips:
Find messages on the feed quickly based on keyword match, @mentions, or team member.
To get even closer to what you're looking for, narrow your search with these filers:
Filter by sender. Filter by Post or Assets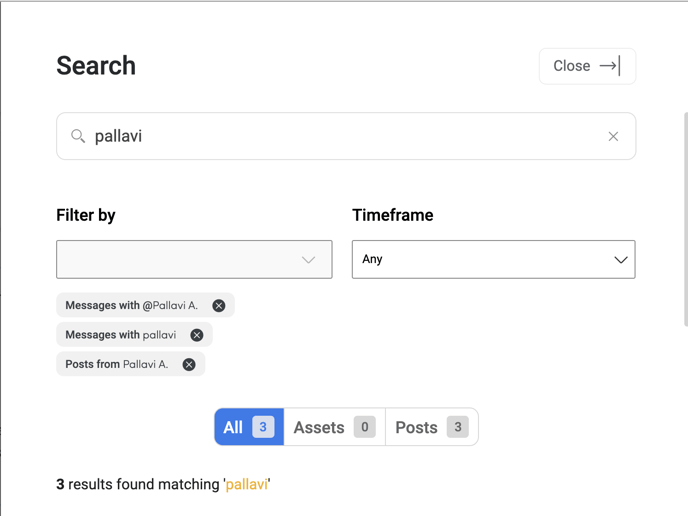 ---
Filter by time-frame: