There are three ways to post audio and video files into your stream:
Drag and Drop
Upload
From a URL
Navigation
Dashboard > Any Live Stream
Permission Level
Any
Supported Video Formats
Max File Size
250MB
Post Video and Audio Files in the Content Studio
Purview
Upload limit = 250MB per file
Bulk/batch uploads supported
Audio & PDF uploads also supported
Don't see your video?
After uploading your video, it can take anywhere from a few seconds to a couple of minutes for the video to appear in the stream. This is particularly true for large files.
1. Drag and Drop
Under the Search Content column, find your desired video.
Next, simply grab the top of the video card (red dot) and drag it into the Rich Text Editor.
The video will render in the Rich Text Editor which then allows you to add custom text or images around the video.
Click Publish to send your post to the stream, or send your post to the moderation hub to publish later.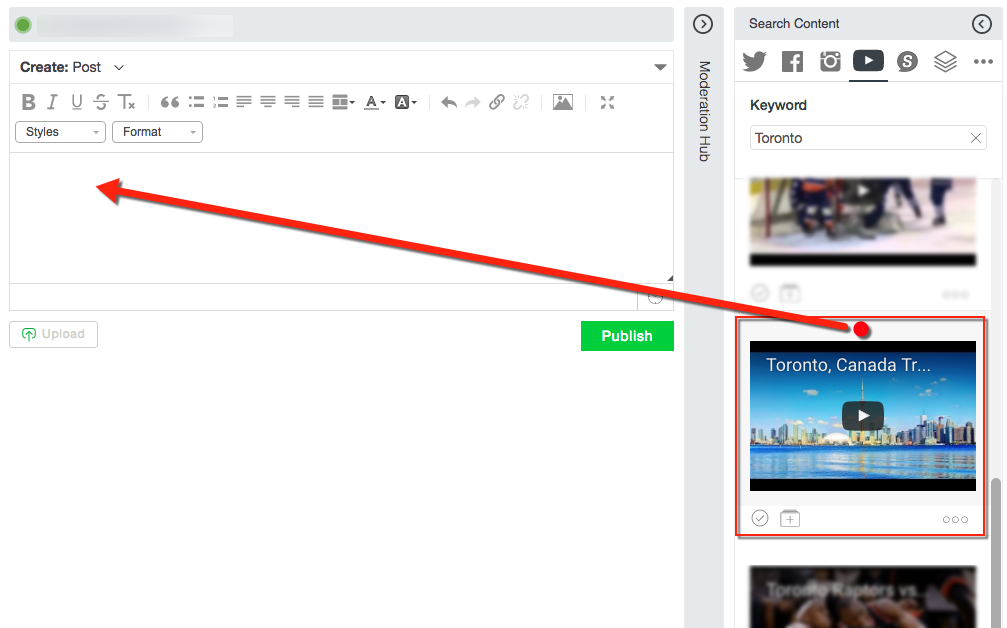 2. Upload
Simply select the Upload button below the Rich Text Editor.
From your computer, select the desired video or audio files you would like to upload.
Note: This option publishes the files directly to the stream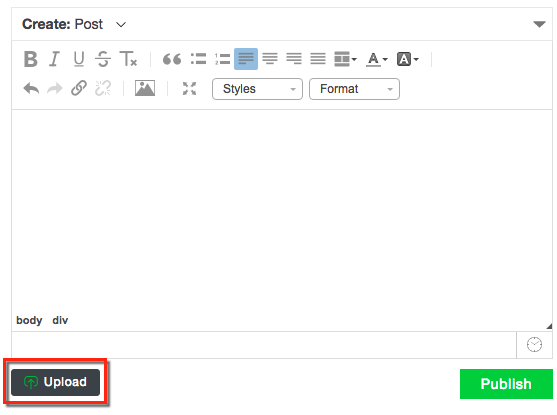 3. Video URL
1. Simply copy and paste the desired video URL into the Rich Text Editor. It will automatically generate the URL Preview before you publish the post. Note: Preview URL relies on the corresponding website having OG (open graph) tags. Without these we can not generate a preview.
2. You can add text around the URL Preview for additional context as needed.
3. You can also add edit and add styles to the URL preview text.
4. When finished, click Publish or Send to Moderation Hub.