Partners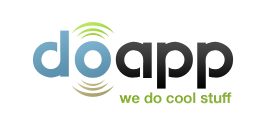 DoApp Inc. is a mobile ad network and mobile development company of both consumer and business applications (apps) for web sites, desktops and mobile devices.
For doapps submissions: forward content to call-letters@celljournalistcloud.com
For doapps display of content: The base feed below will need to be added to your doapps integration. Contact Live for your Partition ID #.
http://api.celljournalist.com/Syndication/MediaRSSBelo?PartitionId=

WSI & Weather Central are the leading providers of professional on-air, online, print, mobile and enterprise weather solutions and forecasting science to companies worldwide.
Contact your WSI/Weather Central Representative to turn on this integration. They'll ask for the following information. Submission URL = site's platform url + /Syndication/Feeds.aspx?type=channel-list.
For example: pix.domain.com/Syndication/Feeds.aspx?type=channel-list
To enable uploads through the WSI weather app you'll need your Partition ID #, please contact Live.

Worldnow develops content management systems, advertising, and streaming video platforms designed for use by local television news broadcasters. Community Content integrates with Worldnow through the hosted SSO registration.
LSN Mobile empowers media companies and advertisers to connect in uniquely valuable ways with consumers through local mobile media.