Joining a Company Workspace
You've just received a notification inviting you to join a shared company Workspace on Visually- we're so glad you're here!
But what's next?
Create a Visually username at http://visual.ly, using the email address you were invited with. Select Log In from the top menu.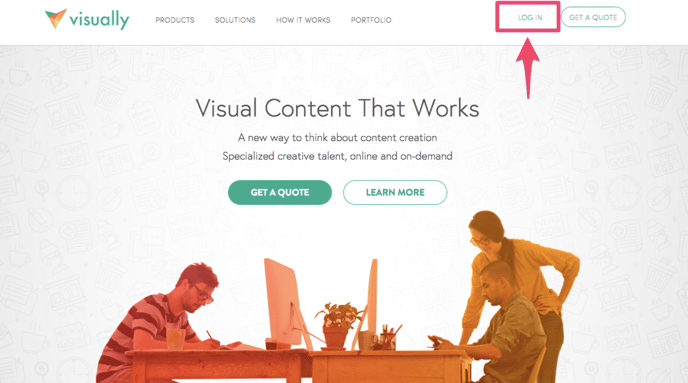 Next, Create your account.

Remember to use your invited email address! Once you register, select Project Dashboard from the top menu.

This is your personal workspace- you'll see an invite under the header, inviting you to join the company shared Workspace. Accept, import your active projects, and you're done! If it's your first time logging in to Visually, you likely don't have any active projects, and you'll automatically skip that step.