We've made it even easier to monetize your content with the introduction of inline ads. The ads you configure in your account will blend seamlessly with your UGC - whether viewing content in a pinboard or slideshow. Read our Frequently Asked Questions below to learn more about this great feature.
FAQs
How do I configure ads in my account?
Before you can publish ads to your various visualizations, you'll need to configure ads on the Ad Settings page.

To configure ads:
Navigate to Settings > Ad Settings on the left navigation menu.
Click Add Ad Code and enter the name of the ad, ad code from your ad server, and select which widget(s) this ad should appear in.
Click Save Changes. This ad will appear on your list of ads.
Note: Ads will be displayed in the order they appear in on the Ad Settings page.
When you enable White Label (standard microsite), the ads will automatically appear in all channels. For all widgets, ads can be turned on or off for each widget.

Which visualizations can I insert ads into?
Ads can appear in the following visualizations:
Original White Label
White Label widget
Slideshow widget
Pinboard widget
When creating any of the widgets above*, inserting ads is one of the available options. You can set the frequency of ads, which determines how many posts will appear between ads.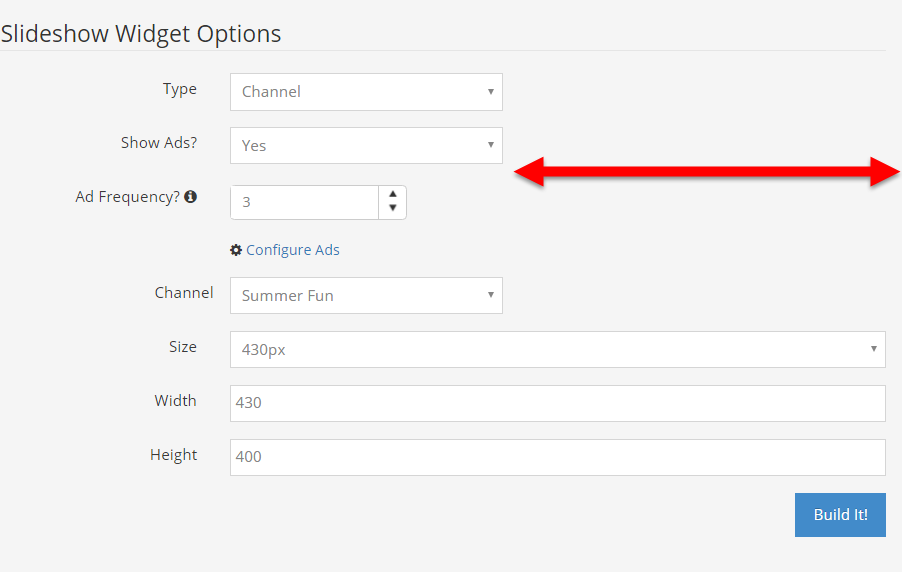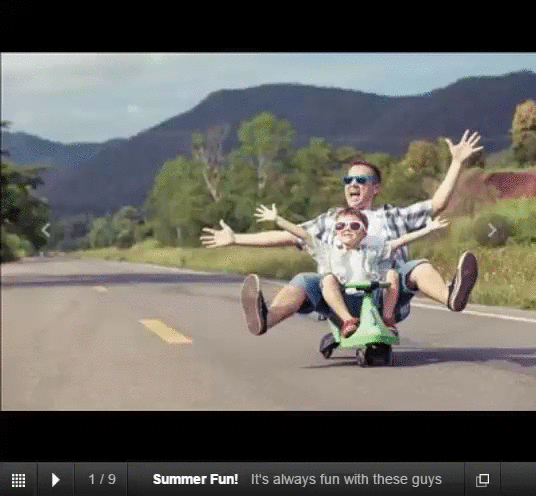 *Note: Enabling White Label on the Ad Settings page means that the ad will automatically be displayed on the standard White Label/microsite. The frequency will be fixed, with ads appearing once per page. When Load More is selected, a new ad will appear.
Can I use more than one Ad?
Yes, you include more than one ad in a single widget. The widget will display all of the enabled ads found on the Ad Settings page. The ads will be displayed in the order they appear on the Ad Settings page.
For example, let's say that we want to create a slideshow. If there are three ads that I want to display in my slideshow, then I need to ensure that I have enabled the slideshow widget for each of those ads. When I'm building the slideshow, I'll be asked if I want to include ads (yes!), and what the ad frequency will be (let's say 2). In the slideshow, Ad 1 will appear after the first 2 posts. Ad 2 will appear after the next 2 posts. Ad 3 will appear after the next 2 posts. Ad 1 will appear after the next 2 posts, and the loop will continue.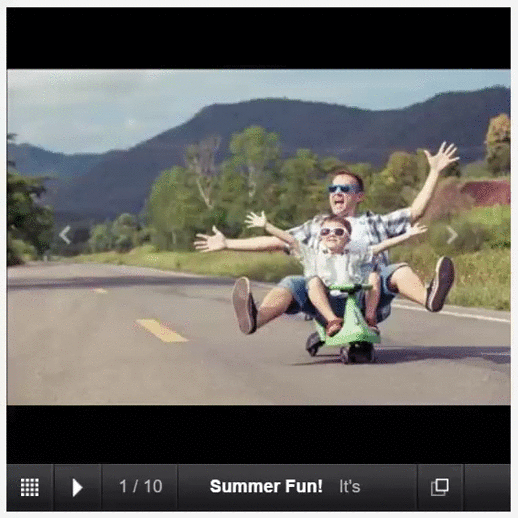 How will ads look when mixed with my content?
A great feature of inline ads is their non-disruptive nature. Ads will be identified by the word Advertisement under each ad post. If you have configured multiple ads on your Ad Settings page, the widget will loop through and play all of the ads.
For example, If I have 2 ads configured for my whitelabel widget, the advertisement space will alternate between both ads.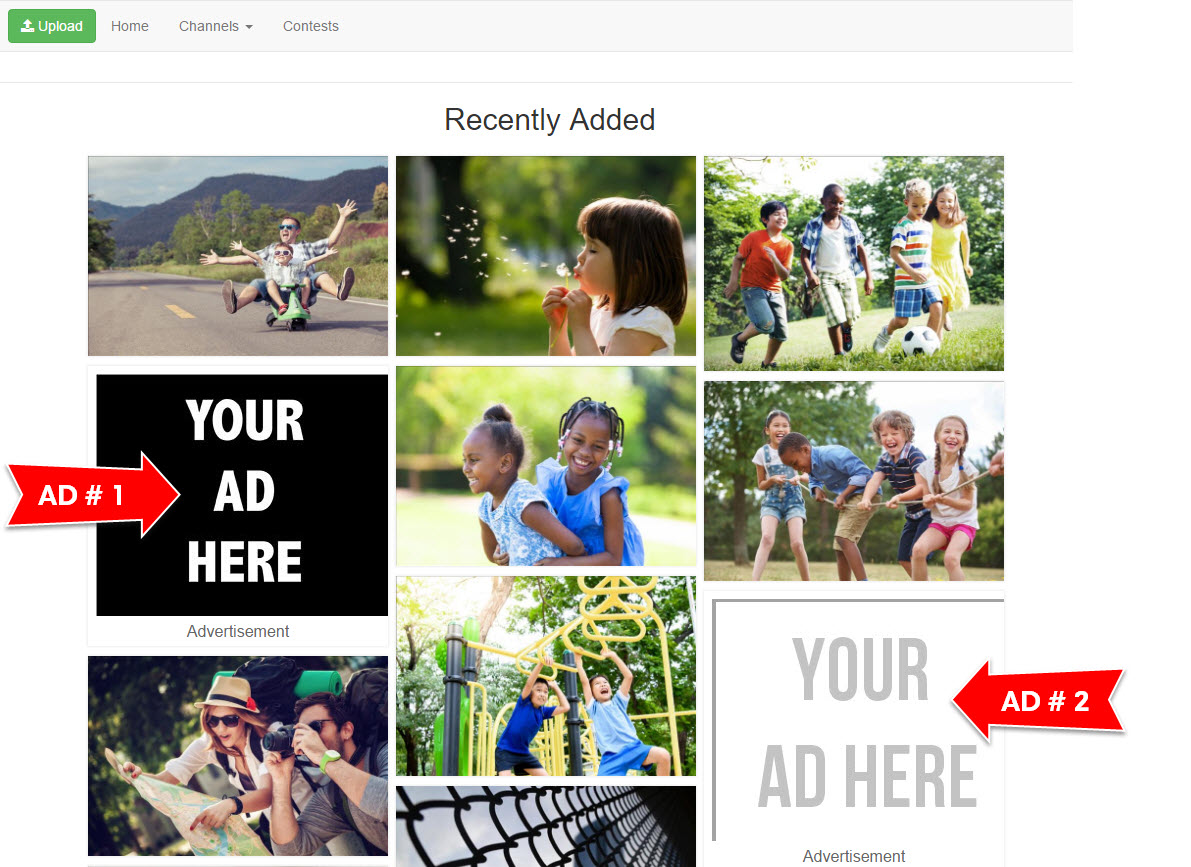 What format should I use?
There are no specified formats. Any ad code provided by your ad server should work. If you experience any difficulties, feel free to contact our support team at help@rockcontent.com

Are there any size restrictions?
The ideal dimensions for ads are 300px by 250px. Anything larger may get cut off by the container.
Can I edit an ad that I've already added?
Once an ad has been added to the Ad Settings page, you can make changes by clicking on the edit icon. Remove the ad by using the delete icon.
When you make changes to the Ad Settings page, all embedded widgets will be updated accordingly.