iClips integration with Reportei
iClips now has another integration that will help a lot in social media management and staying in touch with your client
Reportei gathers data from social networks and the websites of the agency's clients and generates a single document with all that information. It includes reports from Facebook, Instagram, YouTube and websites through Google Analytics.
In case you already are a Reportei customer, you don't need to leave iClips to have access your data. This brings you more convenience and saves time.
To perform the integration, access your Reportei account, click on your e-mail address and then on iClips. There, an access token will be provided. Copy it and access your iClips account.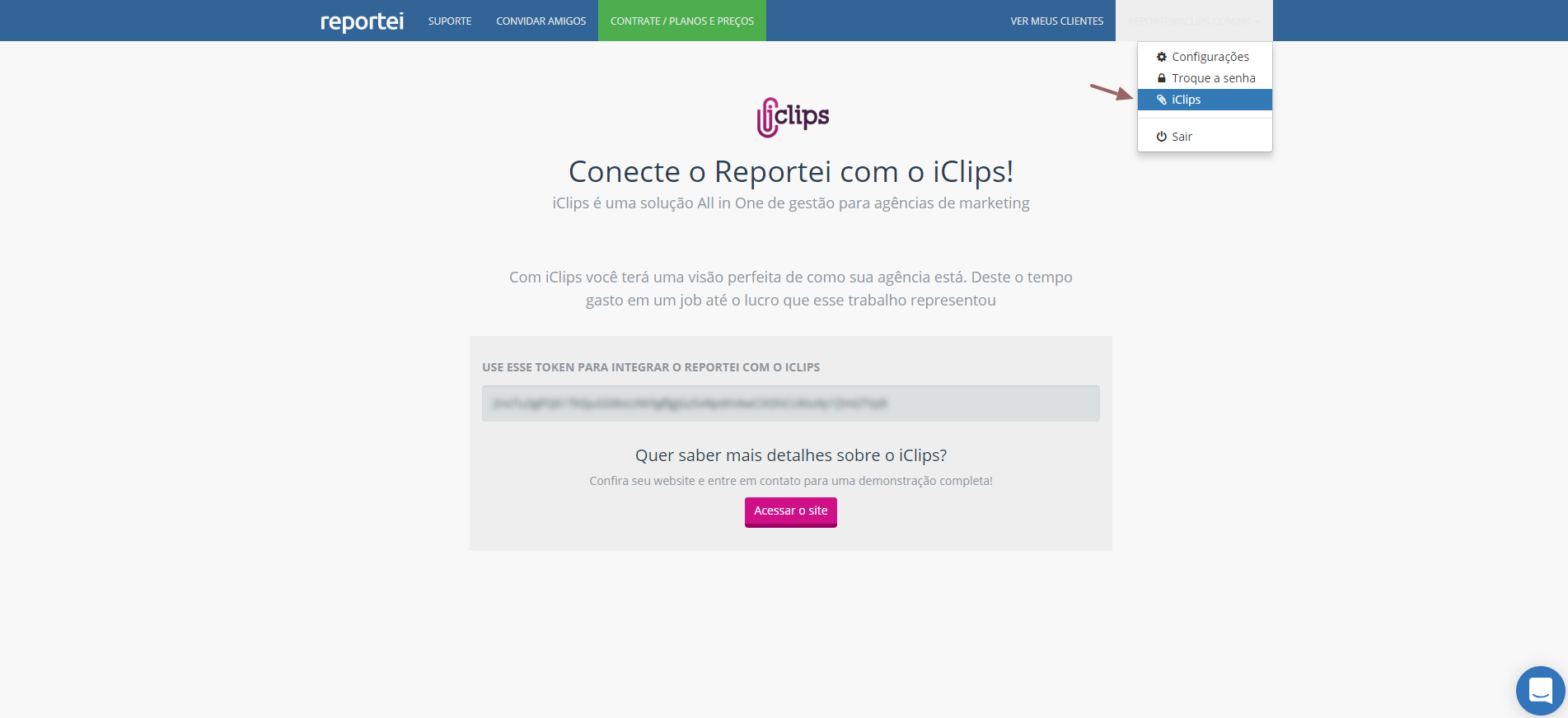 In iClips, click Settings > iClips Settings > General Settings > Reportei. This is where you will add the token you copied above.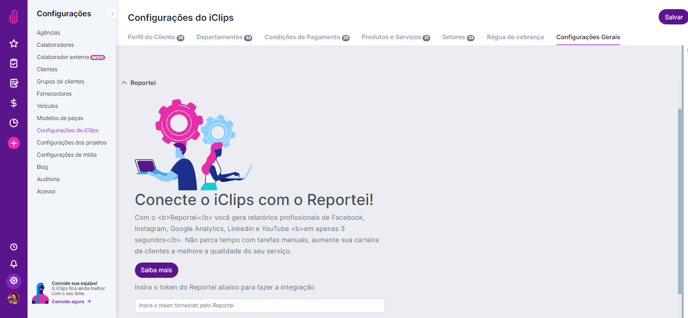 To access your clients' information, click on Reports and B.I. > Projects > Reportei.
A pop-up window will open with your account. Then, just integrate your clients, access the desired data and generate the reports to send to your client.
It will provide information such as this according to the client and the social network: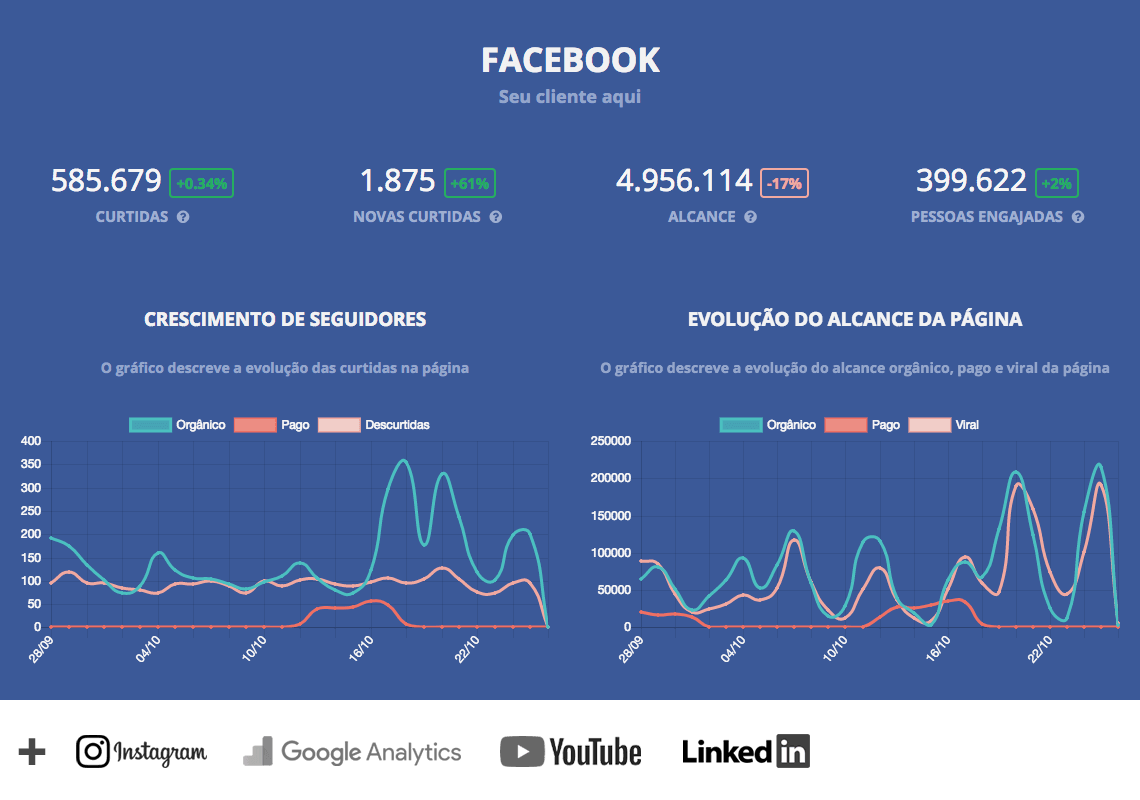 All done! You can now access your Reportei reports through iClips. :)
Still need help? Just call us on help@rockcontent.com or the platform chat and we will help you!