The editorial calendar allows for better content production planning and helps maintain an adequate frequency of publications on social media channels.
The editorial calendar shows you all the digital media programming for a given period. It is where you have access to everything that was produced for social media and everything that is to come, which helps you to spend less time planning and gaining more time for what really matters: creating.
It is important to note that, in order to have access to the editorial calendar, the user needs to have the media and project permissions in their profile.
What causes the piece to appear on the calendar is the setting the item as "Social Media" and its date of publication/placement in the pieces tab when creating the project: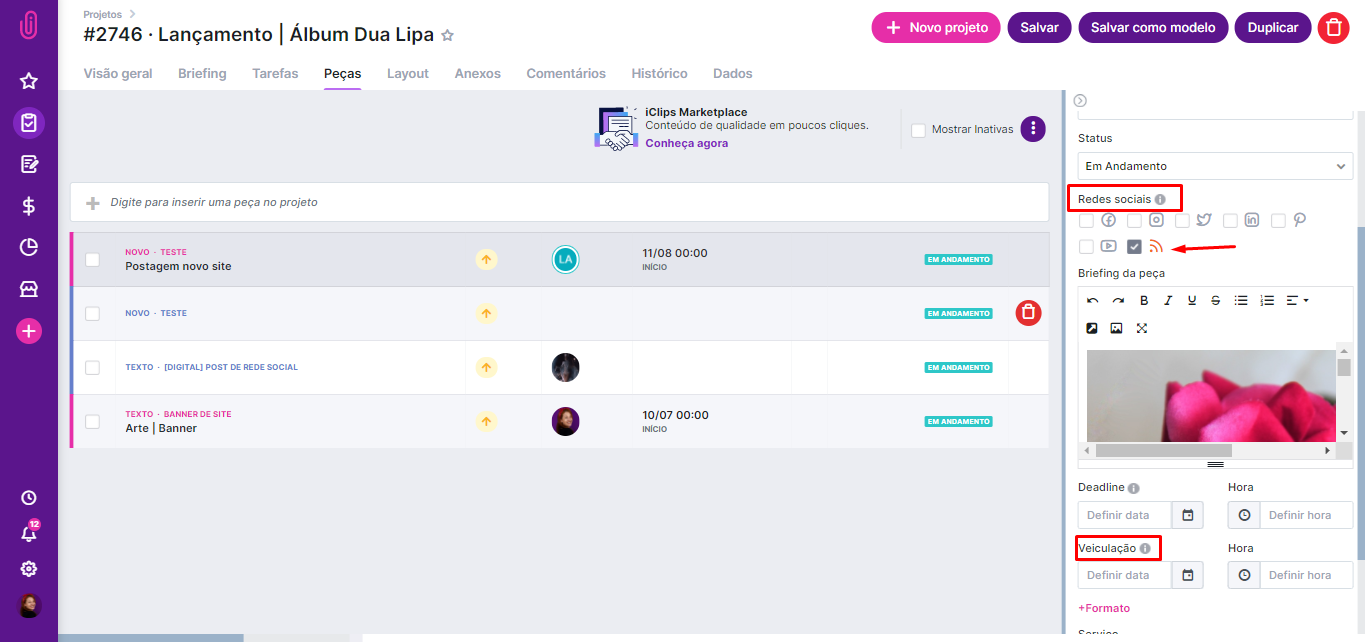 Through the editorial calendar, you can monitor the status of each piece and check if each stage of the process is up to date. To access it, click on Projects > Editorial Calendar.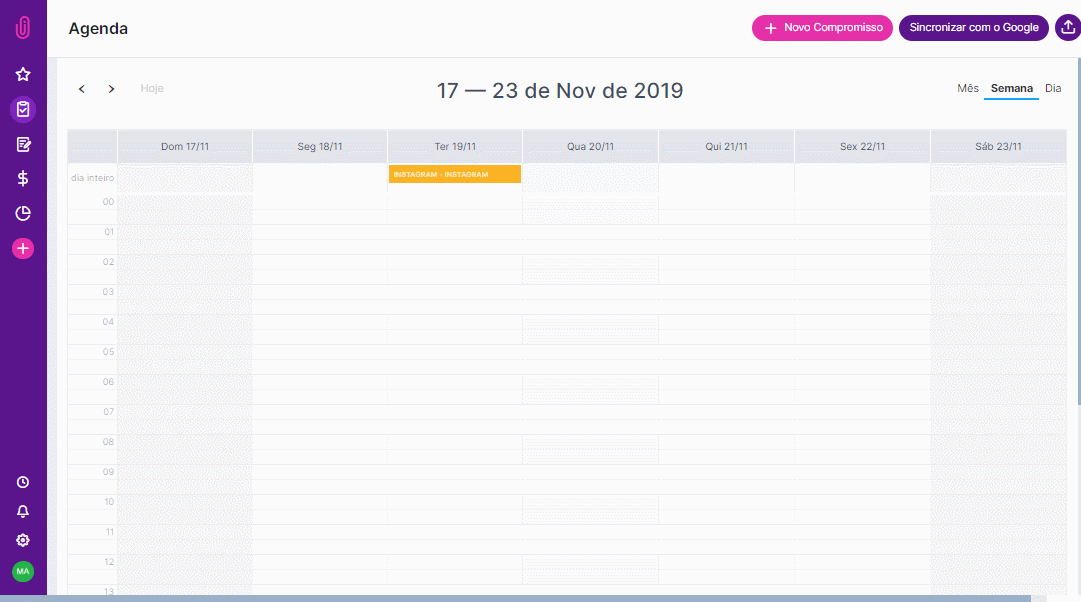 At this screen, it is possible to have a view of everything that is being created in the agency related to social media. Pieces with no publication date can be accessed through the gray button in the upper left corner. From there, it can be dragged to the scheduled date for publication.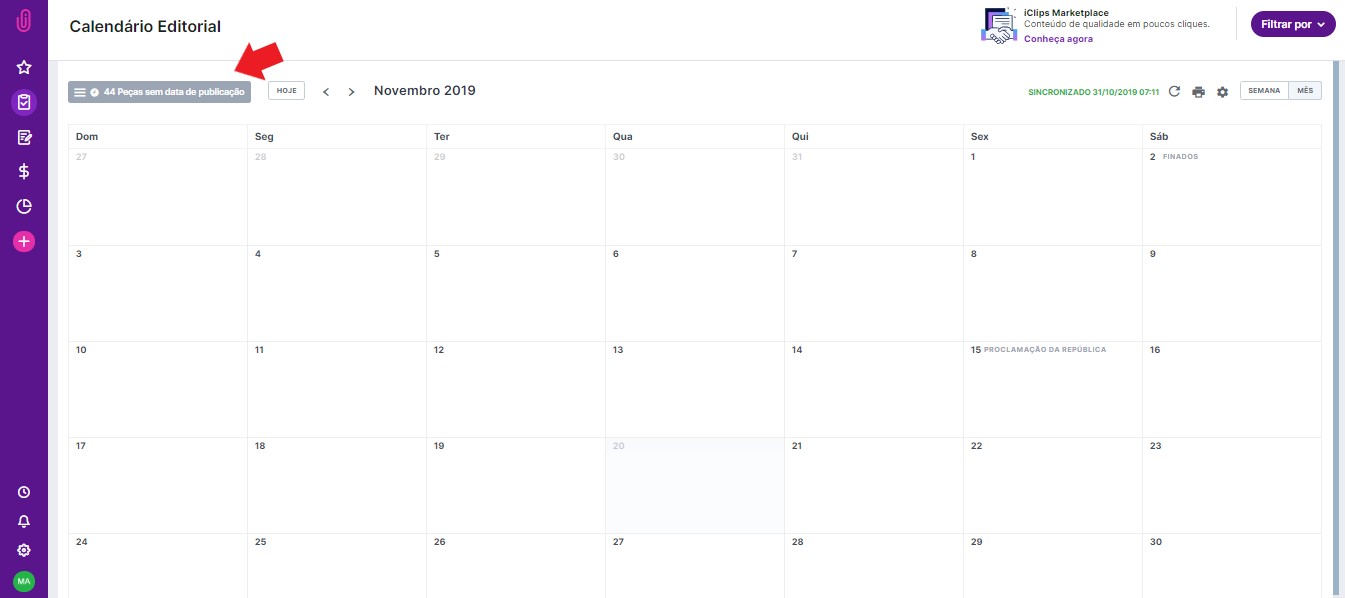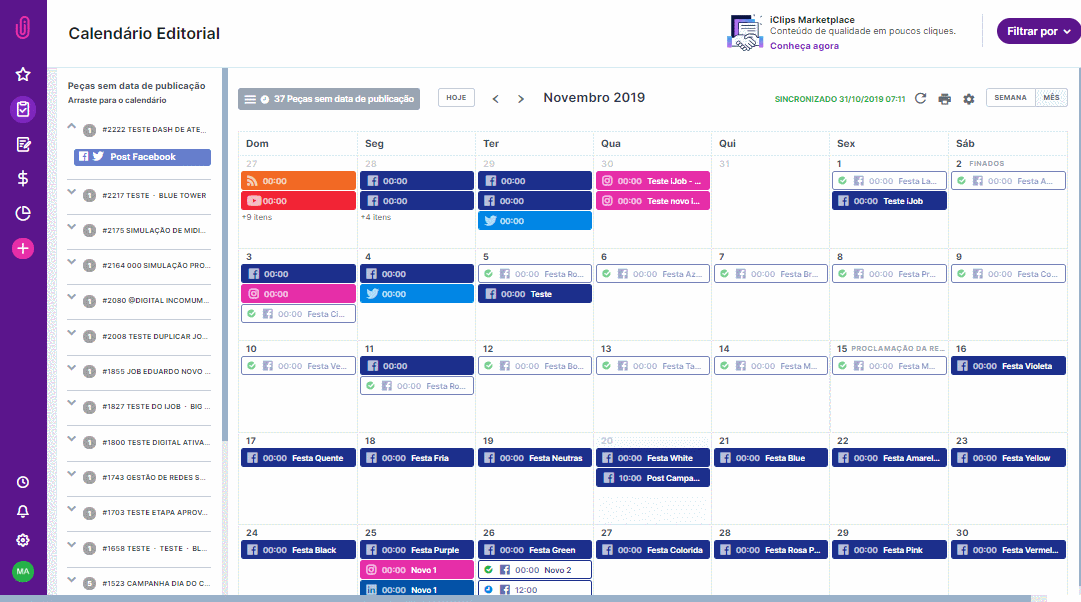 The default visualization is of the schedules for the month with the colors of the social networks, but it is possible to choose a weekly visualization and also for the colors of the stages of the flow, according to your need.
Another option is to use filters to segment publications by customer social channel, piece status, or publication status.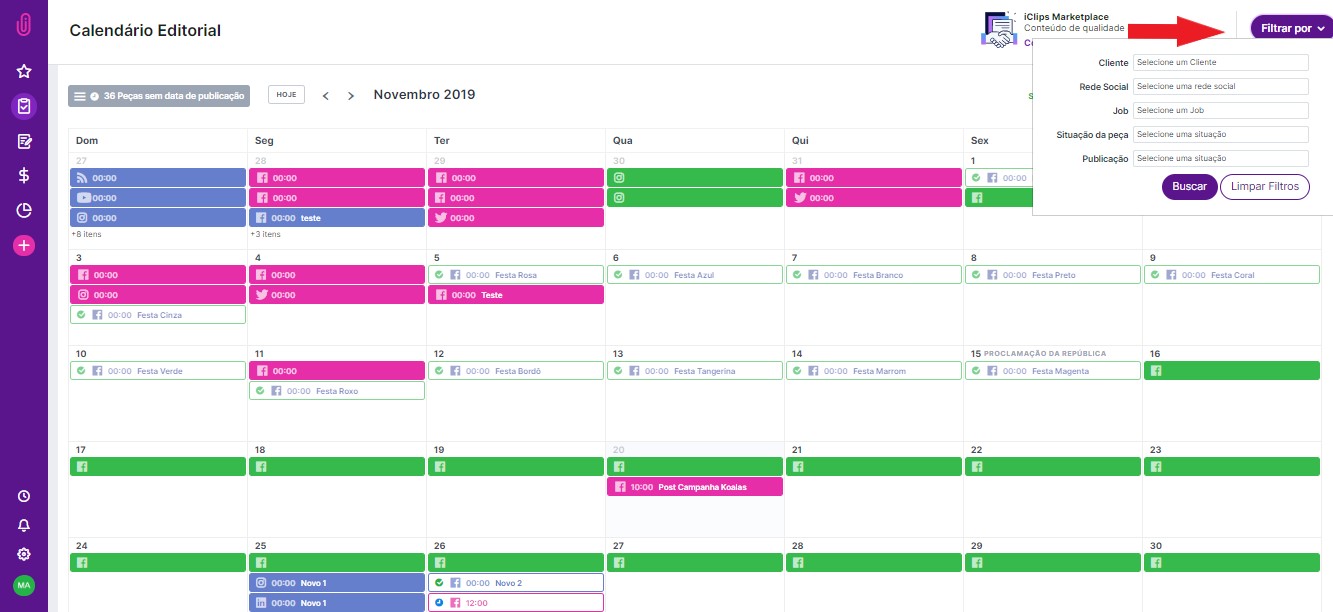 By hovering the cursor over each piece, you can see information such as: which project it belongs to, which stage of the flow it is in, its date and time of publication, among others. In the weekly view, the system also brings you a preview of the images already added.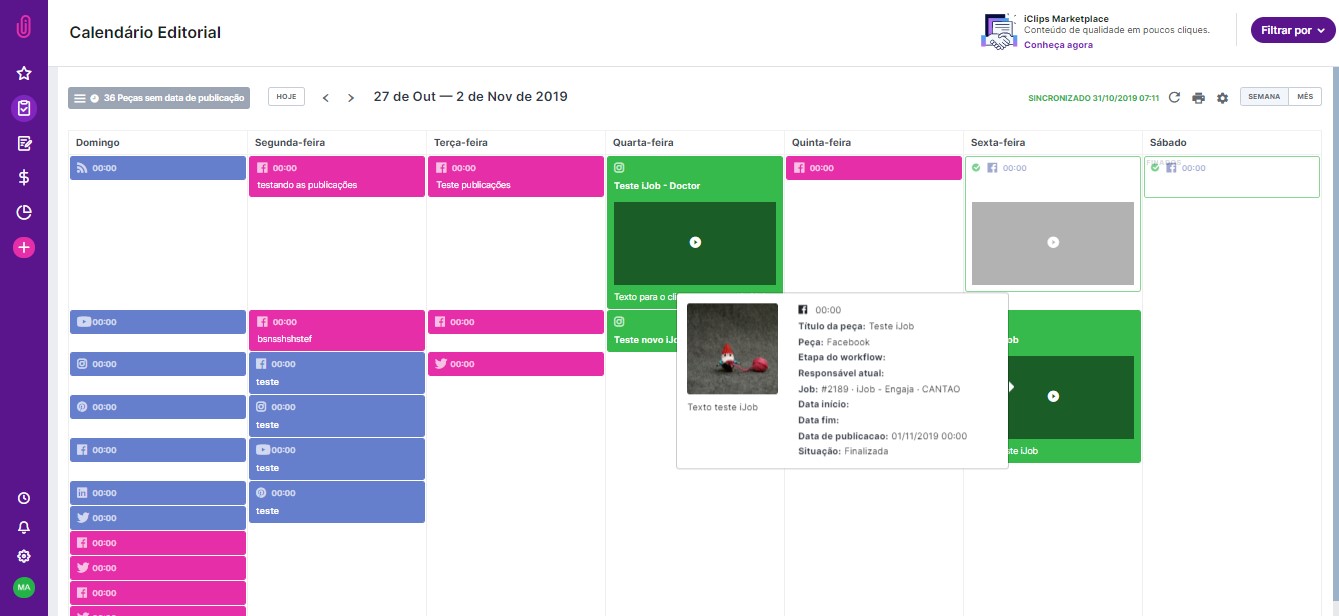 Some tips on how to make the most of this functionality:
Define the days for the posts: set the frequency of posts and plan it in advance so that there are no gaps in the schedule and so that the creative staff knows exactly what it needs to do and when to do it, avoiding delays in delivery.
Following a standard number of posts: going too long without posting anything and suddenly publishing multiple contents at once is not efficient. The public needs to be in constant contact with your customer's brand to remember it.
Set a time for the posts: each type of content works best at a different time, so it is important to test them and analyze your results to understand at what time your customer audience engages more and thus schedule the next posts for that time frame.
Also, if you want to show the planning to your customer, just add the desired filters and click on the printer icon to generate a PDF with all the schedules.