See how quick and easy it is to have a document where you plan all the media purchase information and control it.
With iClips media planning, it is possible to outline how all inserts to be produced for the customer will be divided. Typically, it is used in campaigns and/or projects that will involve more than one type of media.
Please note: to create your media plan, it is essential to make sure that the media outlets and the price lists are registered correctly.
Shall we begin?
1) To start your media planning, just access the side menu, click on Contracts ⇒ Media Planning.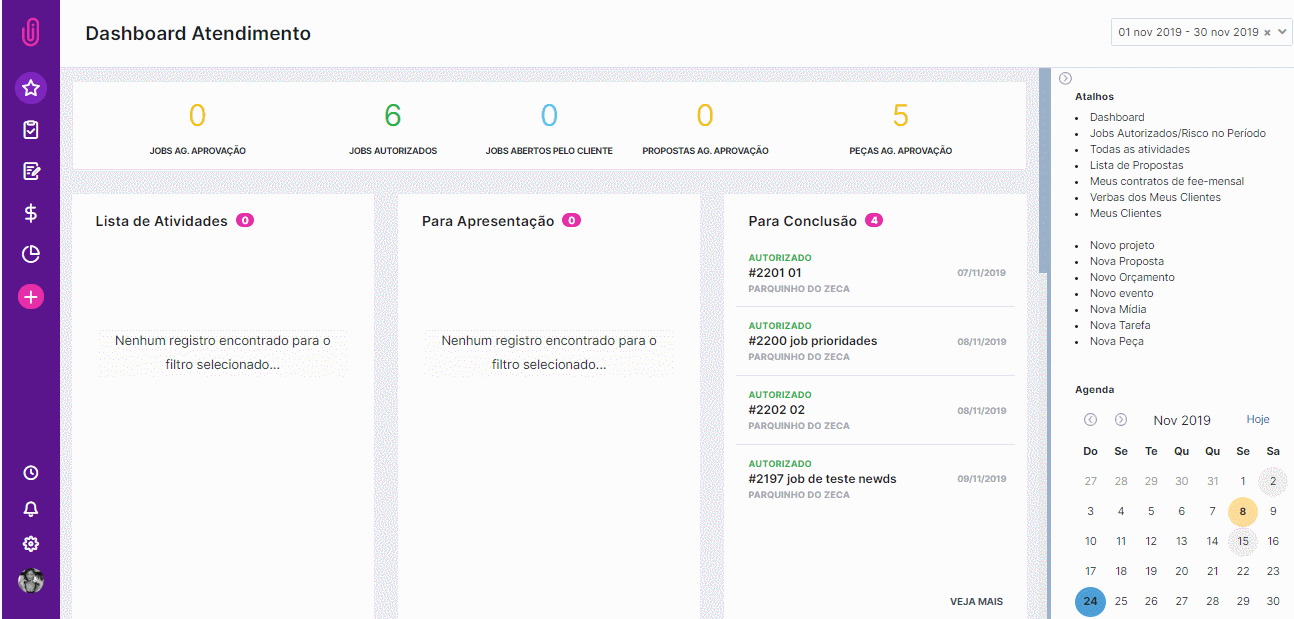 2) On the Media Planning screen, click on "+ New Media Planning".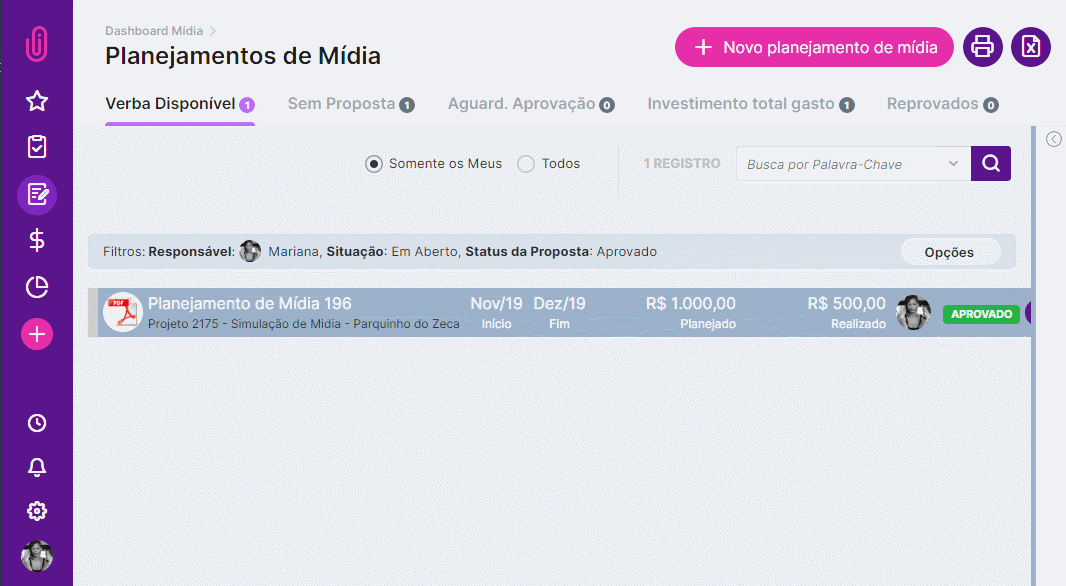 As we can see in the image, to create a media plan it is necessary to link it to a project, add a start date and end date, and click Ok.
3) The next step is the planning itself, in which it is possible to add more than one planning item for each media segment (TV, radio, internet and other).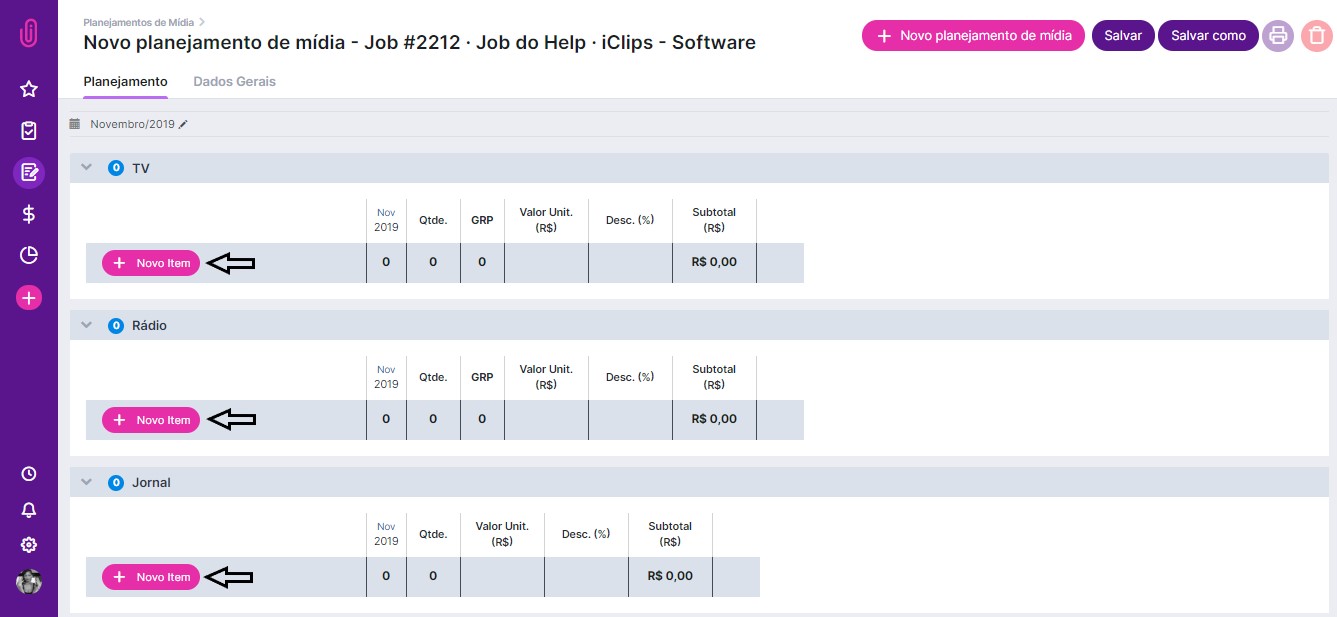 By clicking on "+ New Item", you need to add the information that is necessary for planning that item.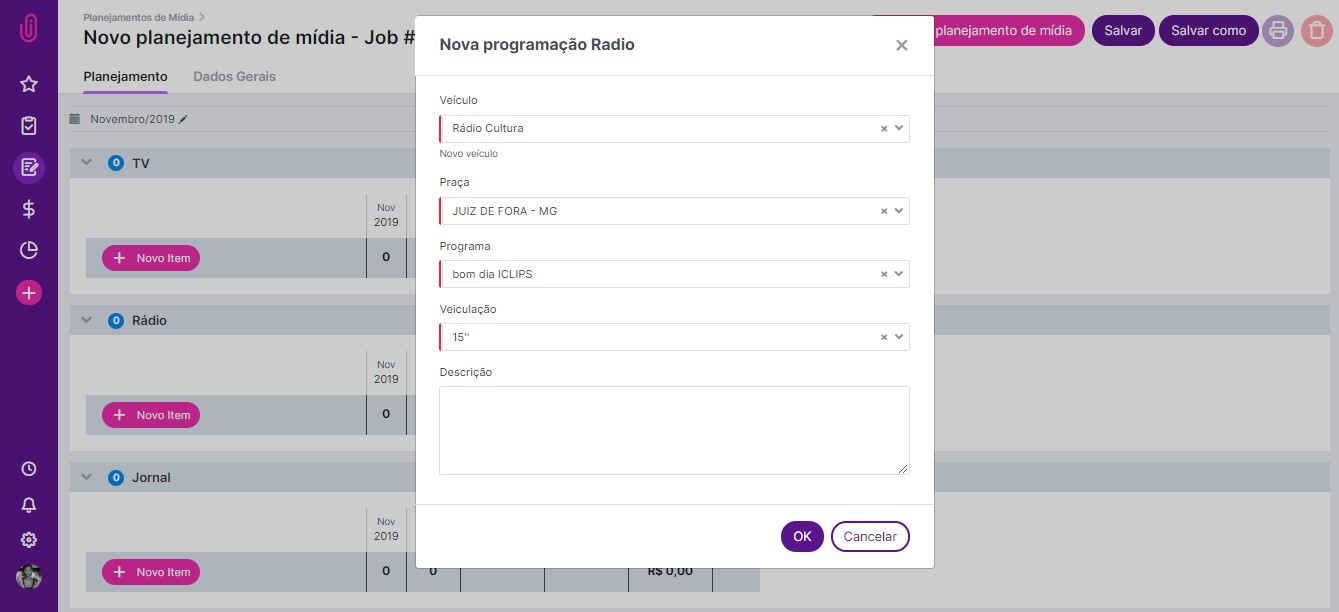 Remember that the fields marked in red are mandatory!
4) After entering this information, the next step is to mark the number of placements of that type that will be made in that period.
With the unit value of this service previously registered in the price list, iClips calculates the total value of the advertisement.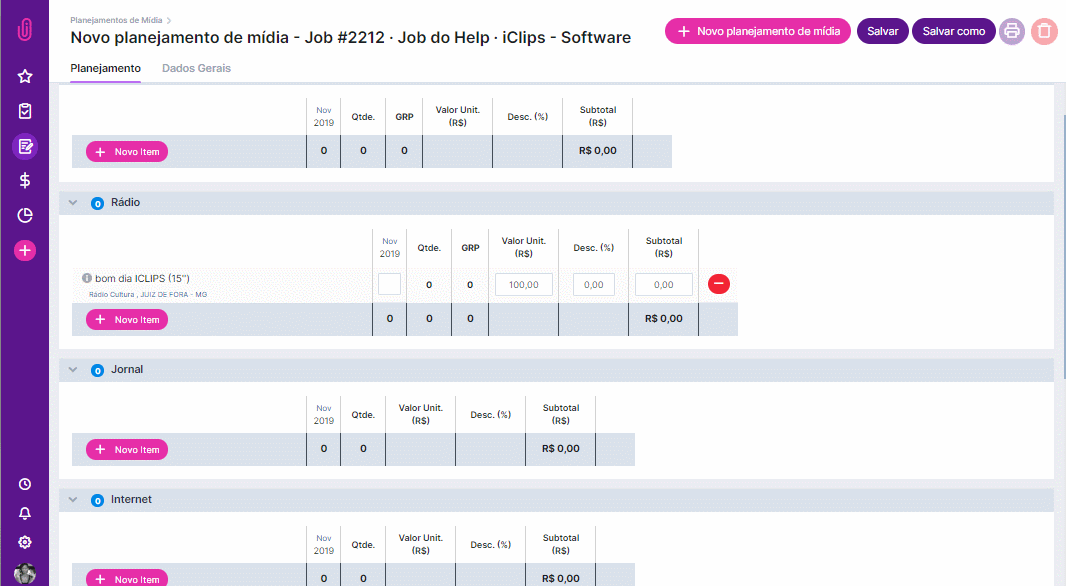 5) After adding all items from the media plan to be sent to the client, simply click on "Save" in the upper right corner.
Then, you will have an overview of the planning by clicking on the "General Data" tab. You can enter information about the schedule, such as the title, standard discount applied to that ad space and other notes.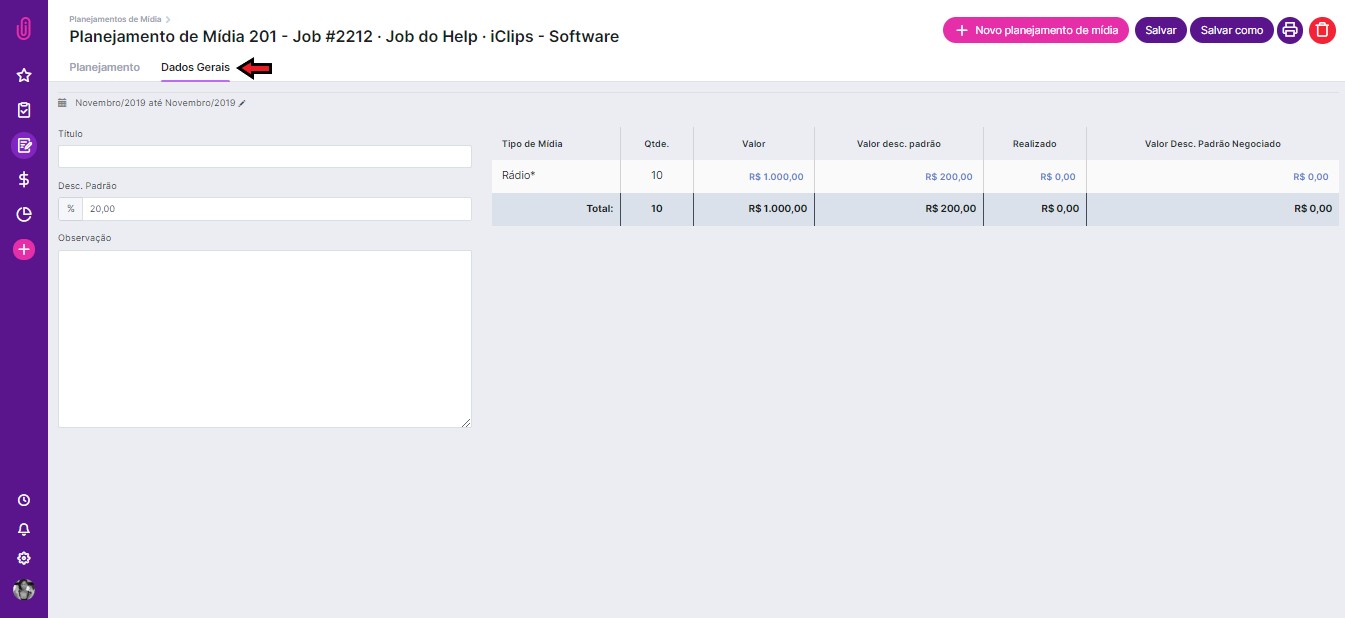 In the upper right corner we find the print button. Clicking there it is possible to print the plan and forward it. This is the print preview: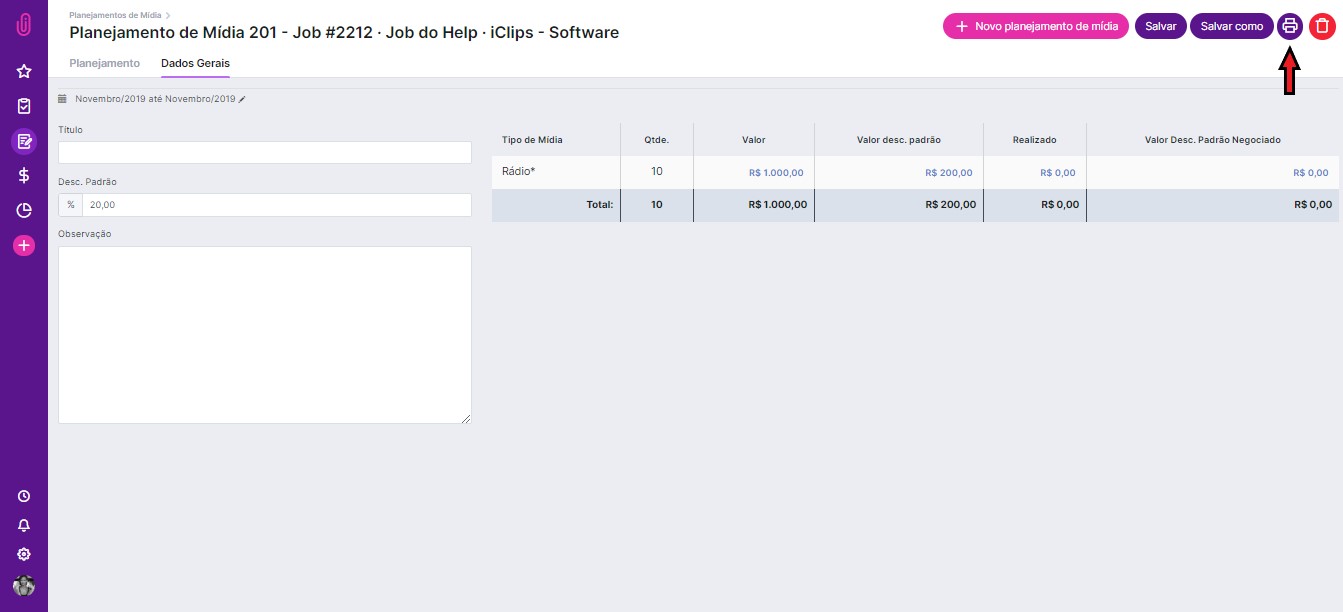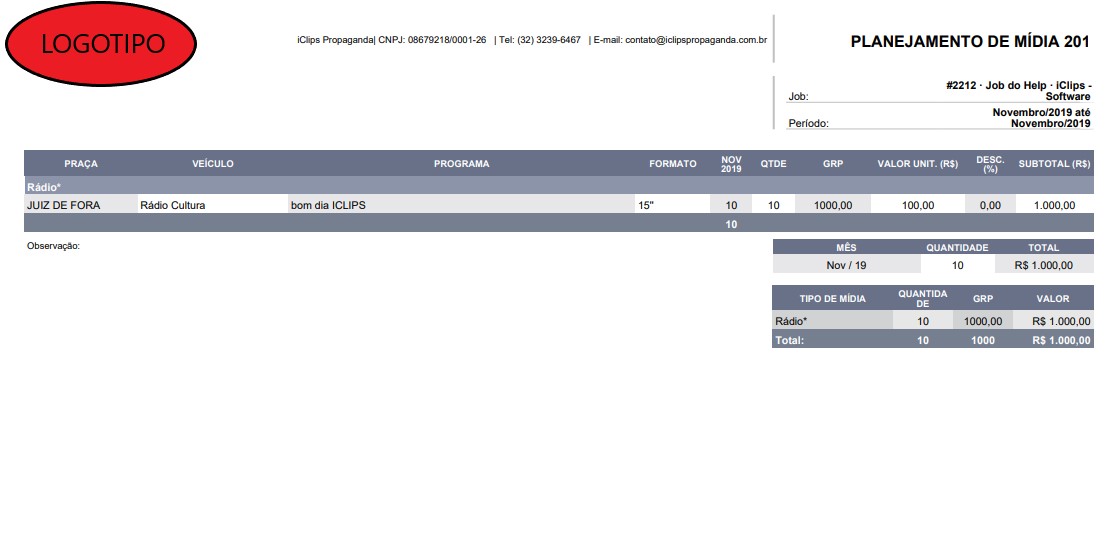 All done! Now just send and wait for your client's approval!
Still need help? Simply reach us at help@rockcontent.com or through the chat platform and we will help you!