How to change the category of a published post?
Did you publish a post and marked the wrong category? We will help you solve this issue!
Organizing your blog posts is critical to improve your visibility to search engines.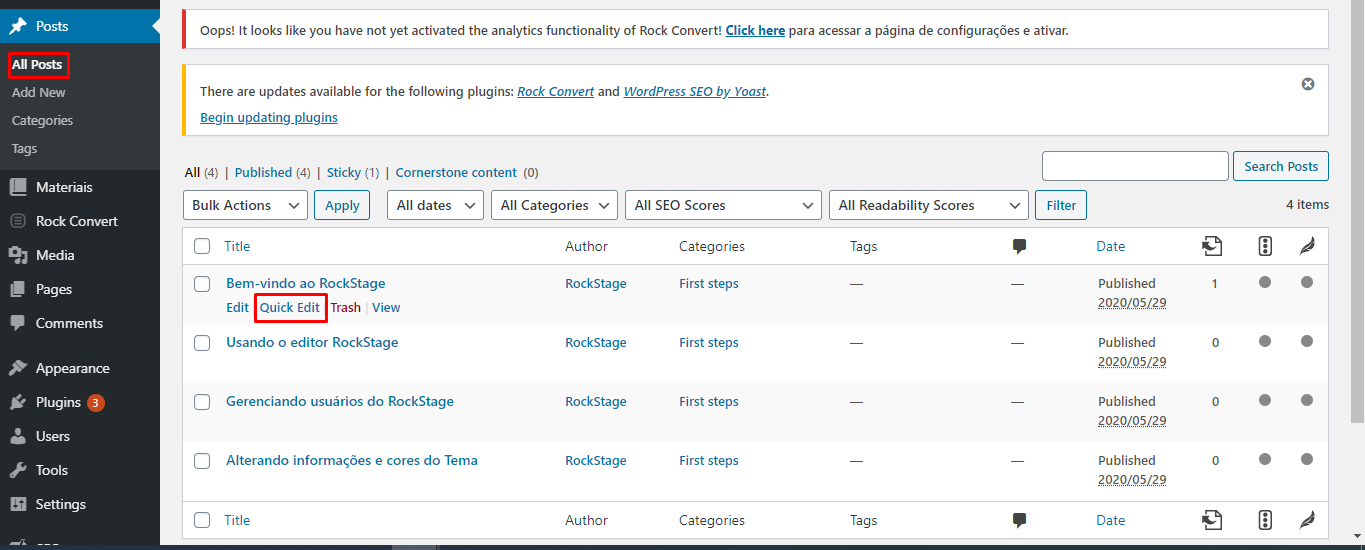 If you posted a piece of content under a category that is not the most appropriate for it, you can change it. To do that, just access your WordPress admin panel and go to "Posts" > "All posts" to see a list of all your blog posts.
To add a post to one or more categories, just hover your mouse cursor over the title and choose "Quick Edit".
A screen will appear with several quick editing options related to the post you selected. Go to "Categories" and check one or more categories that fit with the post (like in the image below).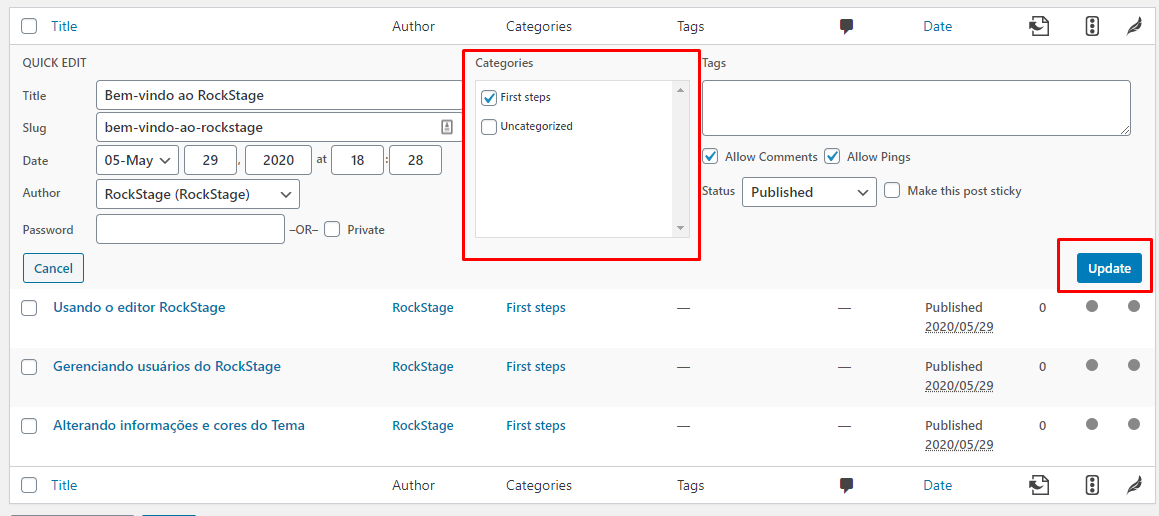 Are you finished selecting all the categories you wanted? All done! Now, just click on "Update" (blue button, on the corner of the image above) and organize your posts the best way possible.
How about adding more categories to your blog? Learn how to do that now!
Do you still need some help? Check here how you can get in touch with our support staff.