If you're interested in becoming a certified freelancer on the Visually Platform, you'll first need to either log into your Visually account, or create an account.
Once your account is created, go to your Profile page. This page is divided into multiple parts:
Profile - Tell us a little about yourself and the work you do.
Portfolio - Show us the amazing work you've done!
Account - Update your password and account preferences.
Apply - Click here to apply to work on the platform.
---
Profile
Filling out this profile gives us insight into how you work best. Do you work on weekends? What time zone are you in? What languages do you work in?
Data Privacy
While a robust profile helps us to match you to the right project, your privacy is important to us. You're in control of how much personal information you share, and you can come back and edit/remove this information at any time.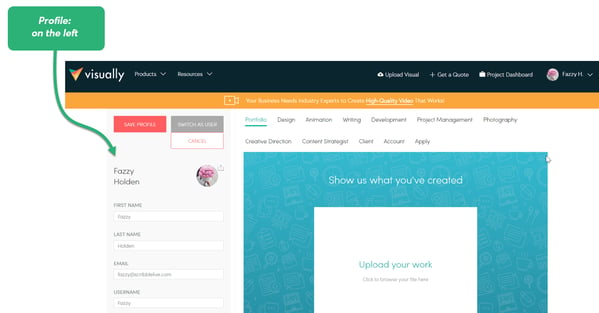 ---
Portfolio
Show us what you've created by uploading your amazing work on the Portfolio tab!
File Sizes
The maximum file size is 7MB, and the maximum dimension is 11,999 pixels on either width or height. If your file is larger than 7MB, please try saving at a lower quality setting or saving as a file type that typically uses less space, just as a jpeg.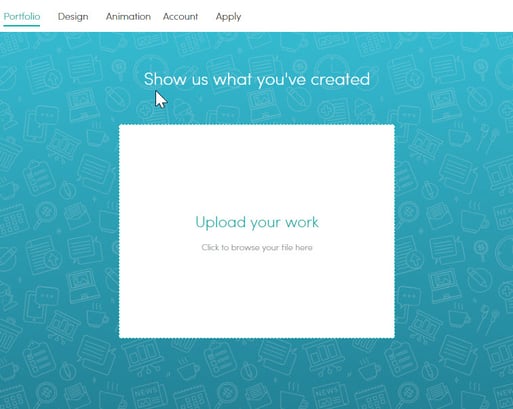 ---
Account
This page lets you:
Update your email address or password
Manage your notifications
Delete your account. Note: Visually will not save any of your information once you've deleted your account.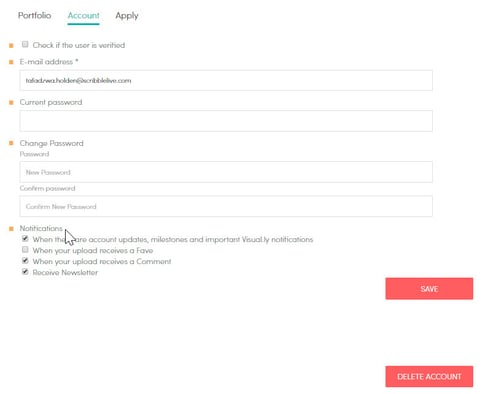 ---
Apply
Ready to create outstanding work for the world's top brands?
Start the application process by reading through the information provided on the Apply page, along with some instructions.
After reading through the instructions, select which role type you want to apply for: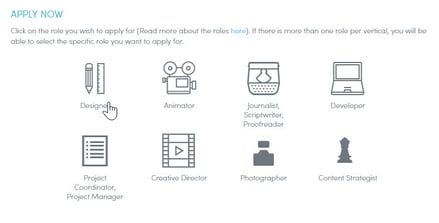 *After you select "Journalist,Scriptwriter, Proofreader" or "Project Coordinator, Project Manager", you'll be able to choose specific roles for which you want to apply. Keep in mind that your answers will apply for all roles you have selected (e.g., your answers for Scriptwriter will not be separate from your answers for Writer).
Multi-talented?
You are welcome to apply for more than one role, but you'll have to apply separately.
Once you select which role or role type you wish to apply for, you will be directed to that particular application. You can learn more about roles here.
Each role type has its own set of unique questions that is tailored to each vertical (Design, Animation, Writing). These are questions you'll find on the right-hand side of your application, under "Skills."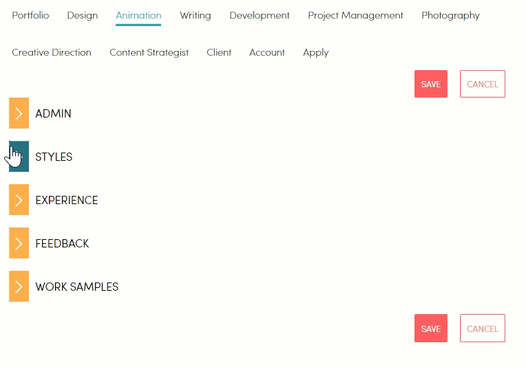 For all roles, remember that work samples (found in the last section) are a required part of the application process. These will not be shared publicly.
What happens after you've applied?
Your application will be considered complete and submitted once you've saved your Profile AND clicked Apply on the right sections.
Our team will review your application to see if you're a good fit for our platform. We may reach out to you if we have more questions.
If you meet our vetting criteria, you will be certified under the role type for which you applied; once certified, your application will become your Visually profile.
You will receive notifications confirming that we have received your application, and letting you know whether or not you have been certified.
If you have any questions about the submission process or the status of your application, please contact us.