How to add a new author/user?
With WordPress, you can create multiple users so that different people can enter your WordPress panel and perform tasks ranging from writing a new post to installing new plugins.
To add a new user, log in to WordPress and go to "Users > Add new".
These are the required fields you need to fill:
Username: enter the username that will be used as login to the WordPress panel;
E-mail: the user's e-mail address;
Password: click "Show password" and type an unique password;
Role: Admin: Someone that is able to access to all admin features, like installing new plugins, adding new templates and creating new users; Editor: someone who can publish and manage posts and pages, as well as edit posts from other users; Author: someone that can publish and manage their own posts; Contributor: someone who can write and manage their own posts, but not plublish them; Subscriber: someone who can only manage their own profile.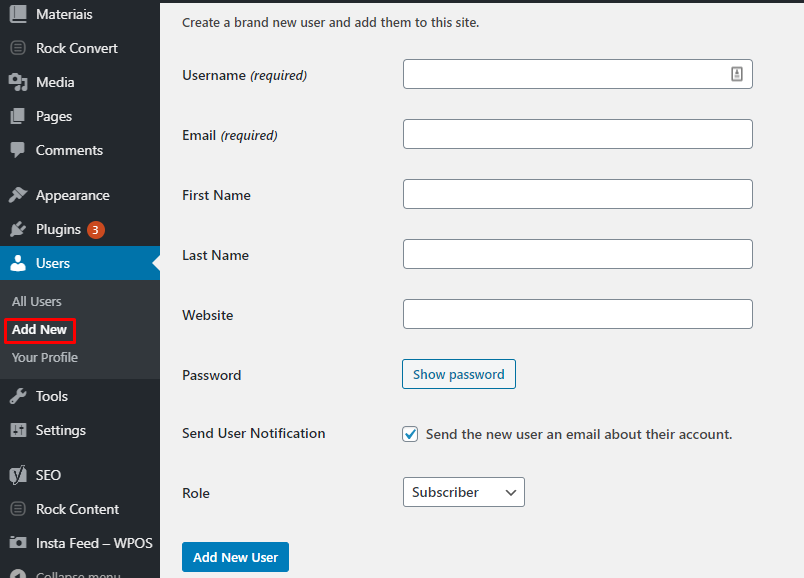 All done! Now, just click "Add new user" to complete the process!
Do you still need help? Just get in touch with us through help@rockcontent.com or by using the platform chat so we can help you!