Facebook automation allows you to automatically publish trusted Facebook Fan Page content. This feature makes it quick and easy to source trusted content directly from Facebook - without requiring additional resources to curate the content.
Navigation:
Any Stream > Menu > Automate > Facebook
Permission:
Administrator | Developer | Editor
---
How To Auto-Follow a Facebook Fan Page
Auto-following a Facebook Fan Page will allow posts to automatically publish to the front-end experience
1. From the Write page of your Stream navigate to Menu > Automate > Facebook at the top of the page. Note: A Facebook account must also be connected to your Live account.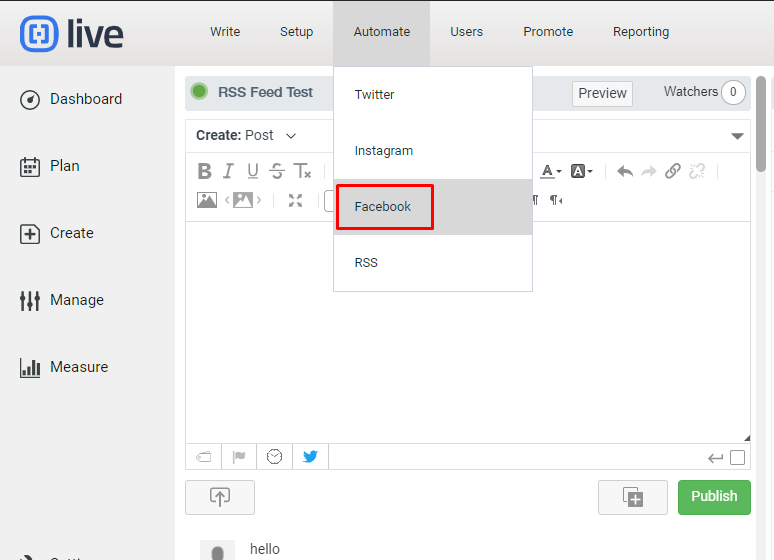 2. Search for and select a specific Fan Page.
3. Select either Feed or Post and click Follow:
Feed of posts (including status updates) and links published by this page, or by others on this page.
Post shows only the posts that were published by this page.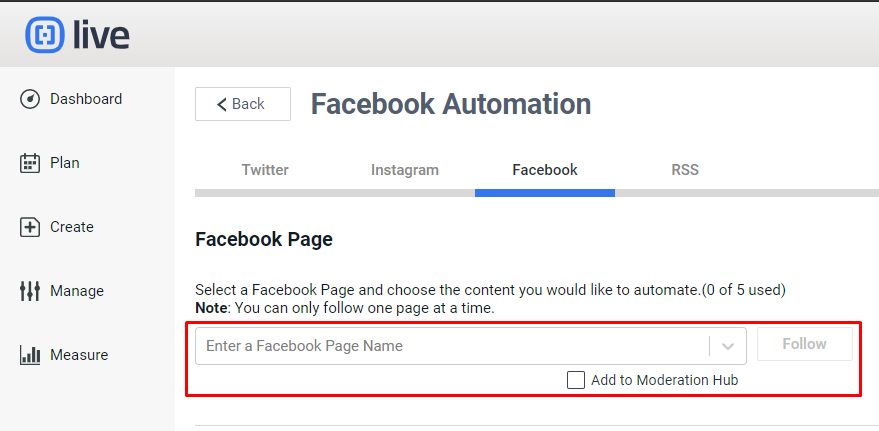 Note: You can follow multiple Fan Pages at the same time.
---
How To Remove an Automated Facebook Fan Page
To stop pulling in posts from a particular Facebook Fan Page, simply click the Unfollow button.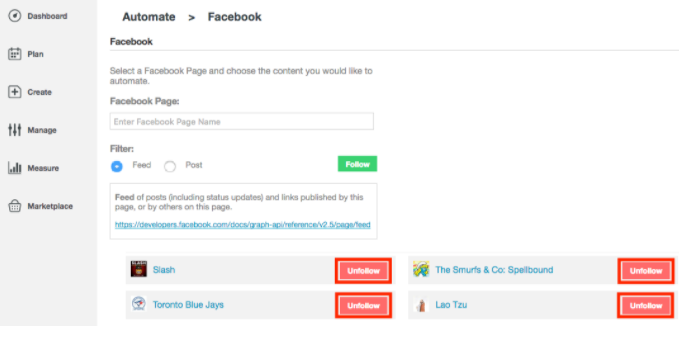 ---
Facebook Embeds
Automating from Facebook Fan Pages pulls in Facebook Embeds. These posts support rich Facebook media (such as video), helping you to provide your audience with engaging content.
When a Front-End user clicks Like, Comment, or Share on the Facebook Embed, he or she will be interacting directly with Facebook. For example, clicking Comment on the Facebook Embed will open a commenting panel in Facebook for that Fan Page post.
Sample Embed: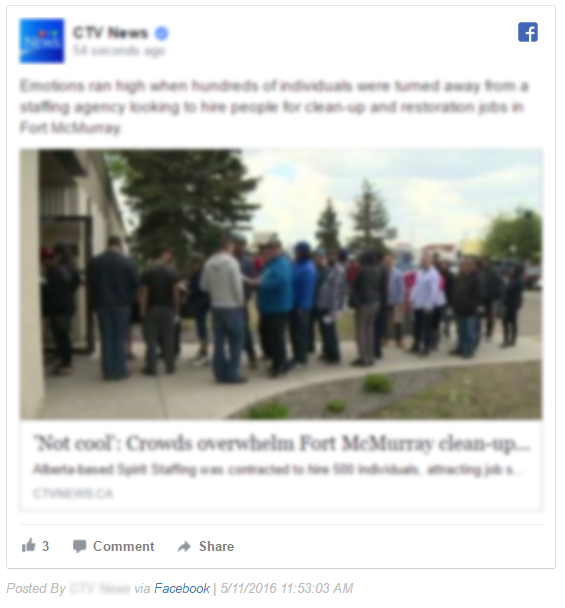 ---
Twitter Terms of Service:
When automating your streams with Tweets in a vertical display (e.g. basic embed), it is against Twitter's Terms of Service to also pull in automated posts from Facebook.

Note:
You CAN simultaneously automate from Twitter, Facebook, and Instagram in Pinboard or Timeline
You CAN simultaneously pull in posts from Twitter, Facebook, and Instagram manually - selecting individually from the Discover Hub/Social Side Rail