Embed Code for an Individual Post
A published post can live outside of a stream. This is particularly useful when publishing poll results or incorporating social and user-generated content into your articles. An embed code is generated for each piece of content you publish to a stream, making it easy to maximize your efforts and re-purpose content.
Navigation
Dashboard > Write a page of any Live Stream
Permission
Any
Locate the Embed Code for an Individual Post in the Content Studio
1. Go the Content Studio (Write > Content Studio).

2. Click the options icon for an individual post to open the content menu.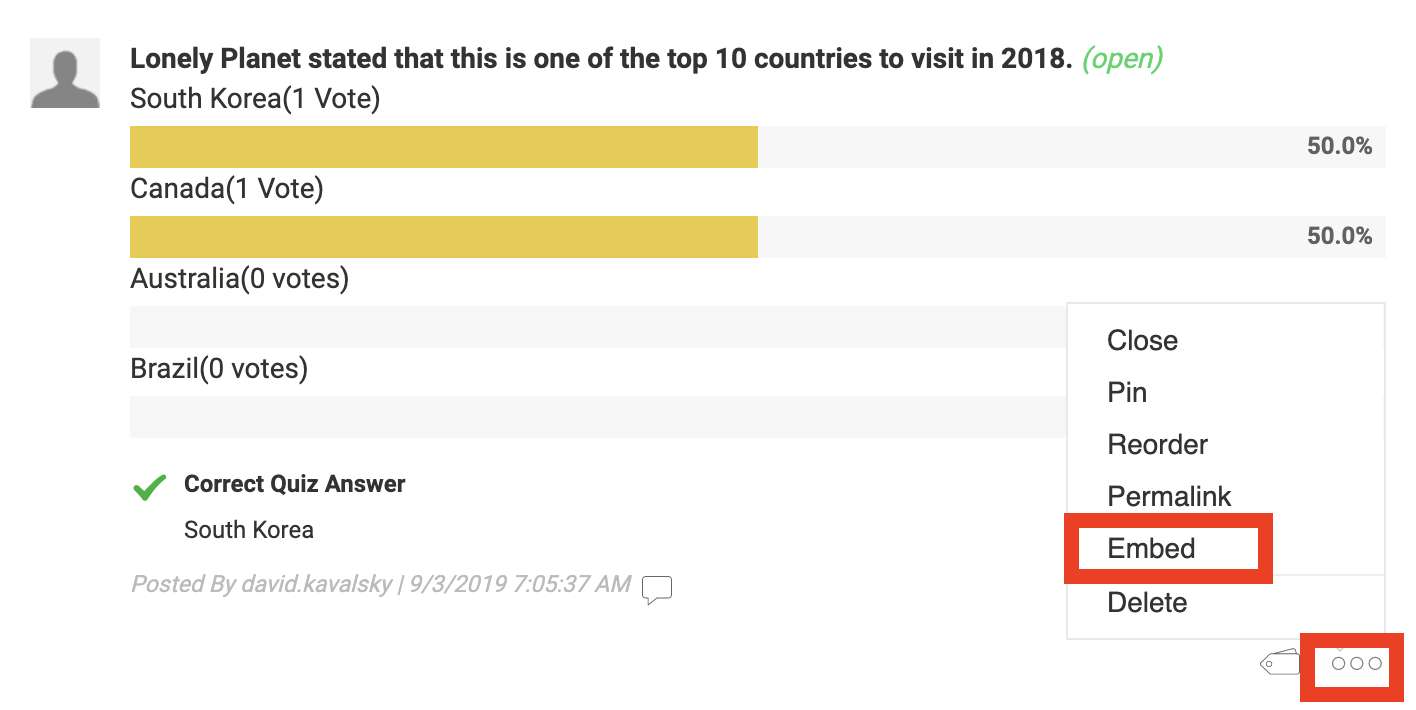 3. Click on Embed to copy the embed code of the individual post to your clipboard. You can choose a script code or an iframe code by clicking on the appropriate tab. Paste the generated embed code onto your page.