Edit or Delete Posts
A post can be edited or deleted even after it has been published to a stream, giving you editorial control over the content you present to your audience.
Navigation:
Dashboard > Any Live Stream > Write
Permission Level:
Any
How to Edit a Post in the Content Studio
1. Click on the Options icon at the bottom-right of the post to open the options menu.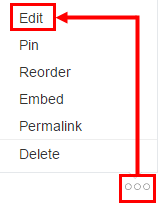 Edit SaveCancel
Note: Saved changes will update automatically on the Front-End experience.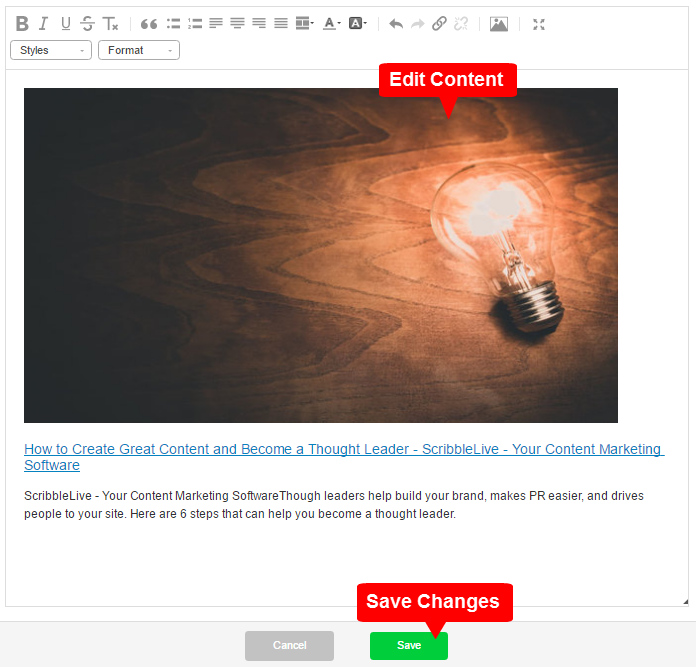 Known Limitations in Content Studio
Posts that contain an embed script can NOT be edited after publishing.
Dragging a post containing an embed script into the RTE from the Mod Hub or a Raw Feed will not appear until publish.
Posts that contain both social posts + embed script cause the social post not to render.
How to Delete a Post in the Content Studio
Options iconDelete
Note: This selected post will be deleted permanently.