Navigation
Dashboard > Manage > Templates
Permission Level
Administrator | Developer
Live's mobile themes make your content fully responsive, and look and feel similar to our new embed (v7), creating a consistent UX across platforms and devices.
When a reader views your stream's whitelabel URL on a mobile device, we redirect them to the mobile theme of that stream. You can customize the look and feel of this theme by adding your own custom HTML, CSS or JavaScript to create a unique experience for your audience.
The number of mobile templates you are allowed is governed by your license with Live. Contact your sales rep if you would like to add more mobile templates to your account.
To create a mobile template:
1. Click Manage > Templates on the left sidebar to get to the Templates page.
2. Select the Mobile tab and click on Create New.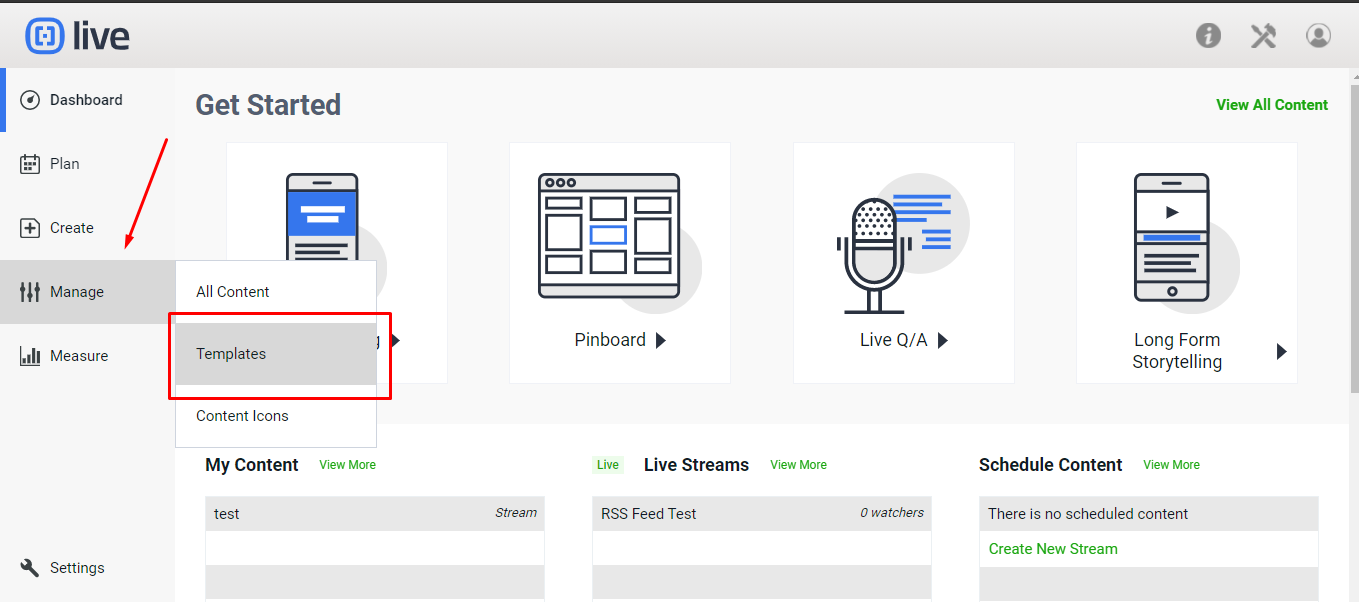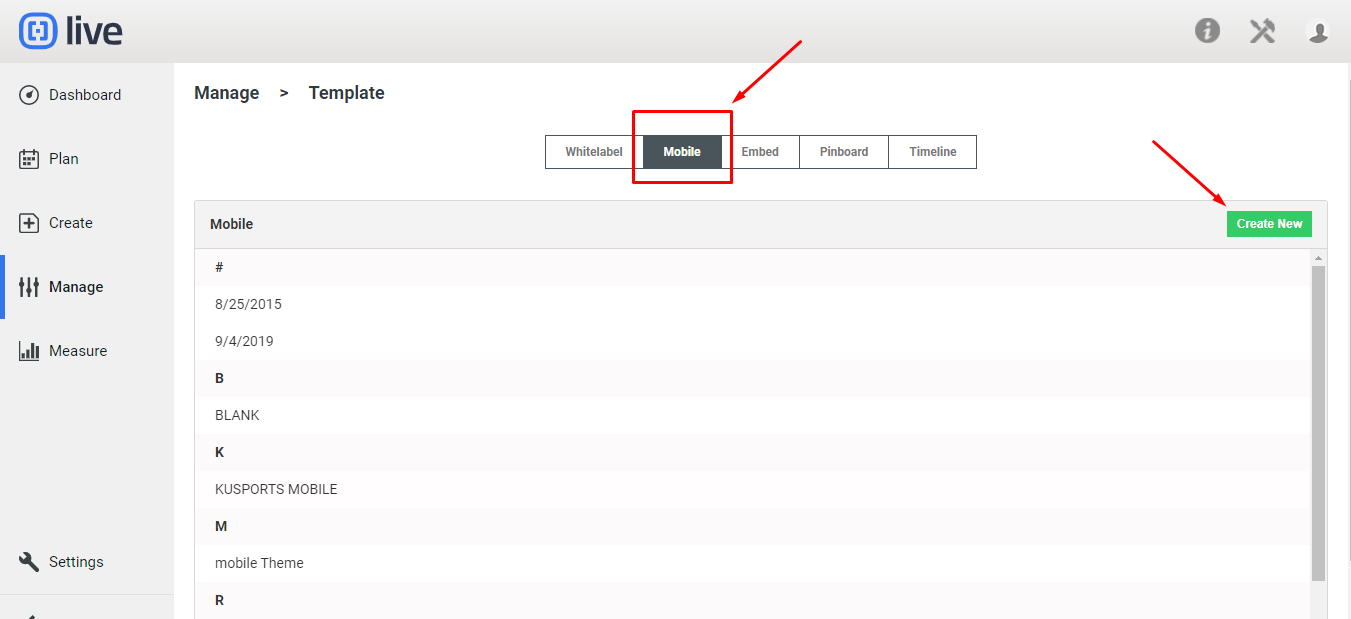 3. Give your template a title in the Title field. There are a number of customization options available to you on the settings page, including:
Live Dates: Displays how long ago content was posted, if on. (e.g. "3 minutes ago" as opposed to "at 9:20 p.m."
Polls, Display bars: Displays bars of polls relative to number of votes, if on.
Polls, Display counts: Displays the number of votes each option has received, if on.
Header and Footer HTML: Add custom HTML, CSS and JavaScript to customize the look, feel and behaviour of your Live mobile template. The code will exist in the header and footer of the page, respectively. (i.e. to have your organization's logo or branding appear at the top of the page, you would put the img tag in the Header HTML section.)
4. A live preview will be generated on the right-hand side of the setting page. Click the Save button to save your mobile template.