Hi, welcome to the Talent Profiles section of your Visually Knowledge Base. Here you will find valuable information about completing your profile and explanations for each field. It's important to note that completing these profiles is critical to your eligibility for assignments. We will be using these profiles for project invites exclusively. Please browse the articles below to find the guidelines most relevant to your role.
Contents
About
On the left side of your new profile, you will see an 'About' section where you can share some familiar details - your username, location, time zone, and some biographical information. You might notice that some of this data transferred over from your previous profile; feel free to make any changes that are warranted.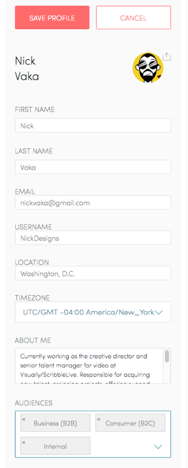 Beneath that, you can select the audiences and industries you've worked with/for, and whether or not you can work weekends, are willing to participate in conference calls, and if you'd like to be considered for rush projects. Please make sure you take the time to complete all industries and audiences you have experience with, as these will be selections that are used in matching you to the right projects. You can also share the language(s) you speak, your website, and your professional social profiles where clients can view additional work samples or learn more about you.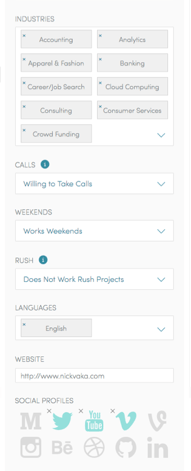 *Please note: if you select that you are not available to work on weekends, you will automatically not be available to work on rush projects.
Skills & Capabilities
On the right side of your new profile, you can select the styles, specialties, tools, and products with which you have experience. These are very important for our new assignments and talent matching process. It's important to ensure you are selecting options that are truly representative of your skill sets and capabilities, as only talent whose profiles match the scope and creative brief of a particular project will be considered for assignment.
Each certified talent type has its own particular set of Styles & Experience menus to help complete your portfolio.
Please remember that if there's something our extensive Specialties or Software/Tools lists have missed, simply hit the "+" button to create your own tailor-made item.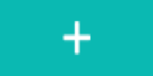 Platform History
On the right-hand side of your profile, you'll also see details about your performance on the platform: ratings from clients and other talent and the number of Visually projects you've worked on. These are fields that you cannot edit. You will be able to select the number of years you've been working professionally, and whether or not you have formal training in your field.

Client & Talent Feedback
Lastly, on the right-hand side of your profile, there is a section for featured client and fellow talent feedback.
These reviews function like client testimonials and recommendations: they instill confidence in new clients and help our internal team understand your strengths so we can match you to the right projects. This also means that you and your fellow artists can leave feedback for one another. Don't be shy. If you see something you like, say so. The more feedback you leave the more exposure you give yourself; increasing the likelihood that someone will leave you a juicy quote to post on your profile.
You can choose what feedback is displayed, so you can curate your favorite blurbs to highlight from your best projects. If there is no feedback that's been made public for your viewing yet, this section will not appear on the public view of your profile.

Your Account
You'll notice your Account tab next to your certified role type tab. Here, you can edit things like your email address, password and notification settings.
Role-Specific Profile Information
Each certified Visually role type has its own tailored content, listing specific experience and skill sets for you to show off your unique talents! If you're not yet certified, your first step is to apply. This can be done at Visual.ly/apply. Once certified, your chosen roles will be displayed at the top of your profile page. If you're already certified, and you're simply updating or completing your profile information, please use the rest of this article as a guide for some of the unique sections for each of the role type(s) for which you're already certified.
Designers
Styles
This section helps us better match your creative style to the right projects. You'll notice a variety of styles from flat design, flat illustration, character illustration, technical design, information design and data art. If you hover your cursor over a thumbnail, you'll see a more detailed description that elaborates on that style to help you better under the broader aesthetic this thumbnail represents. You'll want to select all styles you are comfortable working in.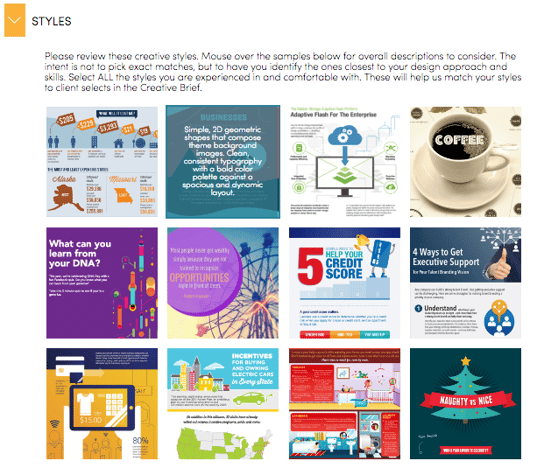 Experience – Specialties
Some of the specialties you see listed in this section directly correlate with add-on services we offer on our products. Here are a few to be extra mindful of when selecting your proficiency levels:
Prezi - If you select that you're proficient in Prezi, you'll want to be sure you are familiar with and can execute against some of the best practices, such as:
How to break up text-heavy content into various sub-slides and scenes
Storyboard your presentation as a rough draft to demonstrate how the information and story builds
Understand and how to use photography assets within this environment to avoid pixilation
Understand how to avoid "Prezi Sickness" by properly spacing content and implementing rotations, transitions and movements
Know how to utilize Hidden Frames
ADA Compliance - Generally speaking, designers to not need to adhere to any government ADA regulations, but if you indicate proficiency for this specialty, you should be cognizant of the proper guidelines for typography, size, contrast and colour.
Photorealistic - If you are you are skilled in the art of photorealism, then you have experience in creating representations that are anatomically-, technically- and/or proportionately- accurate, with modeled and textured surfaces for a realistic depiction of the subject. This style is certainly not stylized or cartoony or minimalist.
UI/UX - If you are proficient in this speciality area, we encourage you to use the "+" to elaborate more on your UI/UX experience, such as CSS and HTML.
Experience – Content Types
These content types align with the different products we offer. Please select all the types you're most comfortable with and experienced in, but leave out the ones you're not fully proficient in. In light of our quality standards, it's important that your confidence and skill level are up to the task of creating exceptional content for all types you select.
Please be mindful when selecting any of the following:
Presentation Templates - means you understand how to create and use Master Slides
HTML newsletters - means you have some familiarity with CSS/HTML
Microsite/Landing Pages & Microsite Design - means you have experience with interactive design
Brand Styleguide - means you have experience with branding
For more details concerning best practices with various content types, please visit our Graphic Design Playbook.
Here's a sample Designer profile for some inspiration.
Animators
Styles
Style types are displayed via thumbnails under broader style categories, which are aligned to our product offerings. Our video categories include:
2D Simple - Iconographic, Typographic, Whiteboard
2D Complex - Character, Illustrated, 2.5D Parallax Photography
3D Simple - Abstract/Character
3D Complex - Stopmotion
Each thumbnail shown under each category shows the variety of ways these styles can be applied. Be sure to read the corresponding description upon hover to ensure you're comfortable with that style, including technique and design style.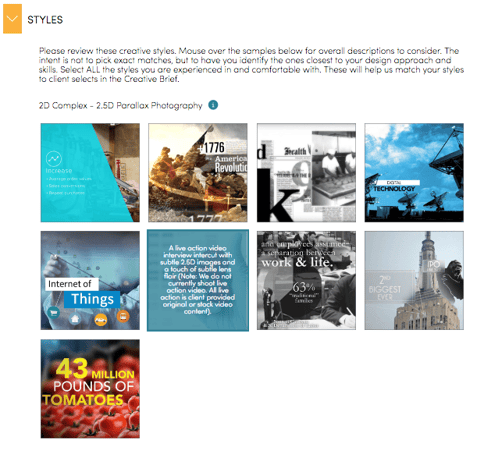 Also, please remember that at Visually, our Animators are responsible for both design and animation on video projects.
Experience – Video Types
This section lets you highlight the different kinds of video you've worked with in the past.
When it comes to assignments, selecting which broader video categories you're experienced in will also be coupled with the specific thumbnails you've already selected as capable of executing within each of these categories under the Styles section. Please note that the 6 Second Video option simply means you're comfortable producing shorter videos designed for social channels.
Here's a sample Animator profile for some inspiration.
Creative Directors
Experience – Specialty & Tools
These categories are where you select your area of expertise. Do you shine at Live Events? Or are you more apt at Cartography? Next, select what tools you use to get the job done.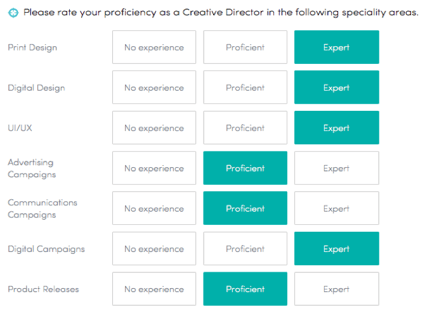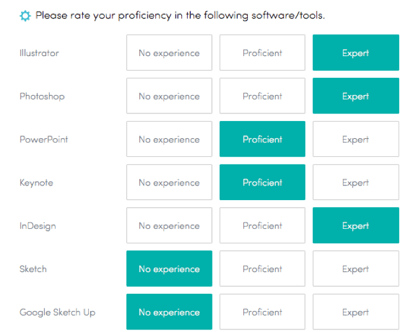 Here's a sample Creative Director profile for some inspiration.
Writers
Tone
We ask for the client's desired writing tone in their Creative Brief, so we want to match projects based on the tones in which you are most confident and comfortable writing.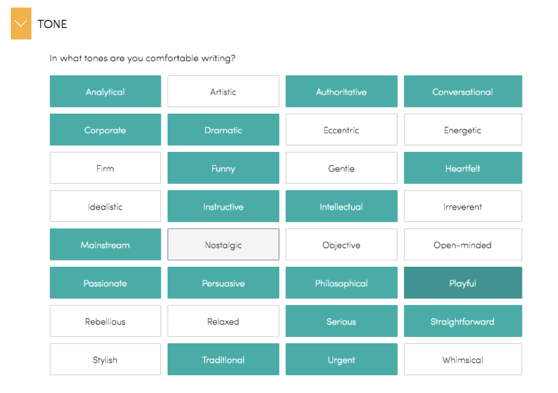 Experience – Specialties
Some of the specialties you see listed in this section directly correlate with add-on services we offer on our products or specific questions we ask clients in their Creative Brief. Here are a few specialties to be extra mindful of when selecting your proficiency levels:
Concepting - Developing on-brand and on-brief narrative ideas for deliverables. Concepts need to be compelling and should hit different angles to give the client options. For example: a data-driven story, a character-driven story, and an instructive how-to.
Advertorial style - This is writing designed to persuade and sell. It can mention the brand by name, and is built around the brand's perspective.
Journalistic style - This is unbiased writing that reports on a story and maintains the context and integrity of all quotes or facts. While the general topic or angle may be determined by the client, the writing is independent from the brand - it does not have a brand agenda.
Research - All of our infographic writers (and sometimes writers for other product types too) are expected to do research and to produce well-sourced, vetted, and fact-checked information. They are also expected to review client-provided research and voice any concerns they might have about the validity or quality of the materials.
Data analysis - Data analysis involves mining and manipulating data (usually numbers) to find strong narrative threads. Visually can offer limited data analysis (case-by-case), but does not offer computation: analysis that requires formulae or third-party software.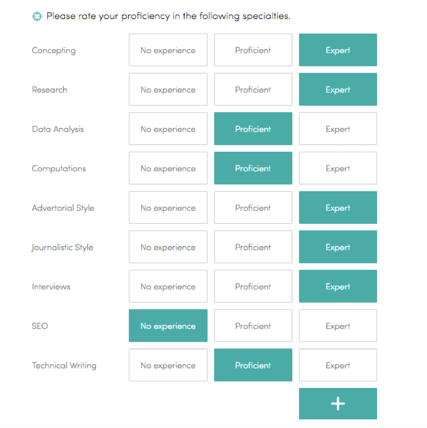 Experience – Content Types
Listed here are the different types of products for which we offer writing services. From infographics to eBooks, let us know which type of content you excel at! If you have experience with scriptwriting, please select all video options. If you're thinking about selecting an interactive offering like a microsite or an HTML newsletter, it should be reflective of your experience and ability to write copy for the web and dynamic content. Please also keep in mind that by default, the following product types include research:
Infographics - 5 hours
eBooks - 3 hours
Document design - 2 hours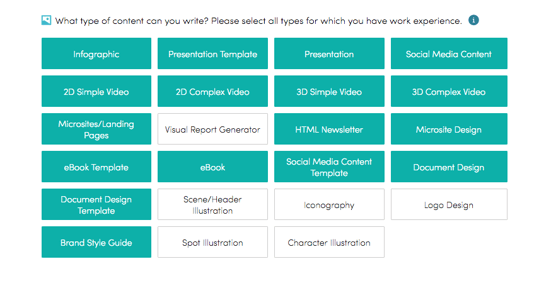 Here's a sample Writer profile for some inspiration.
Project Coordinators/Managers
Experience – Specialties
Some of the specialties you see listed in this section directly correlate with add-on services we offer on our products or specific questions we ask clients in their Creative Brief. Here are a few specialties to be extra mindful of when selecting your proficiency levels:
Basic Technical Project Management - Select this specialty if you have worked on things like a simple, straight-forward microsite.
Complex Technical Project Management - Reflects your experience managing more involved interactives, like a robust interactive tool or site with complex integrations.
Account Management - Indicates you have experience in overall account management, including managing both the internal team, and also acting as the liaison with the client and all project stakeholders. Account management always involves a level of client services—building and maintaining client relationships, while also keeping integrity of project scope and design goals in balance.
Campaign Management - Involves the simultaneous management of multiple project deliverables (regardless of channel) working toward a common campaign goal and outcome. Consistency in branding, messaging and aesthetics, along with bringing the campaign goals to life are important components of campaign management.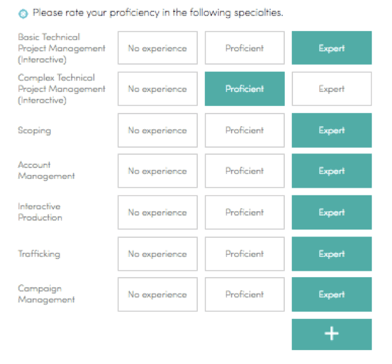 Experience – Project Types
Which project verticals have you managed before - Graphic Design, Video, or Interactive? Your selection will cover a range of products in the style you choose. For example, presentations and infographics are both listed under Graphic Design. If you choose Interactive, it means you have experience with web development projects.

Here's a sample Project Management/Coordinator profile for some inspiration.
Developers
Experience – Technologies
Choose form our extensive list of technologies and let us know which you're most comfortable working with. This section in particular helps our team get a clearer understanding of your level of expertise with front-end, back-end, dealing with APIs, complex data and so on. Below that, indicating your specialty skills like proficiency in languages and environments like WordPress will help us further grasp your expertise and interest.
We strongly encourage you to use the "add" button to detail those particular specialties that we might have left out. This is critical information on your profile and allows us and clients to identify you for projects.
You'll notice we have several options for HTML email development, CMS, as well as backend and front-end technologies; this is so we can know more specifics about your experience.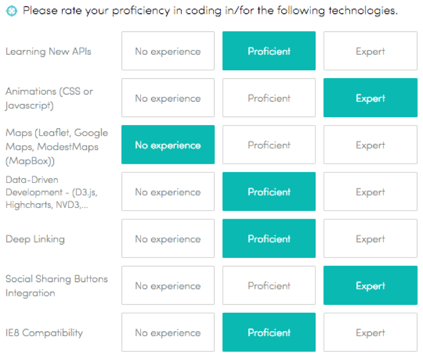 Experience – Project Types
This section helps us identify what type of interactive projects you're best suited for based on our product offerings. The option set may appear limited, but this is only because we categorize most interactive offerings – whether it be a microsite, a tool, or an interactive experience – under the broader option of Microsite/Landing Page. That said, rest assured that interactive projects go through the most detailed pre-discovery process at Visually to ensure proper scoping and talent matching.

When matching you to projects, this category will not be the most specific or automatic process.