Activity Log
Activity log allows administrators to track key actions against individual users: such as creating a new stream, editing a stream. This tracking is available both at the client and at the Stream level.
Navigation
Dashboard > Admin > Manage Users
Permission Level
Administrator | Editor | Writer
Note: Writers can only view Activity Logs at Stream level.
To view all Account-wide activity, navigate to menus and select Settings > Activity Log.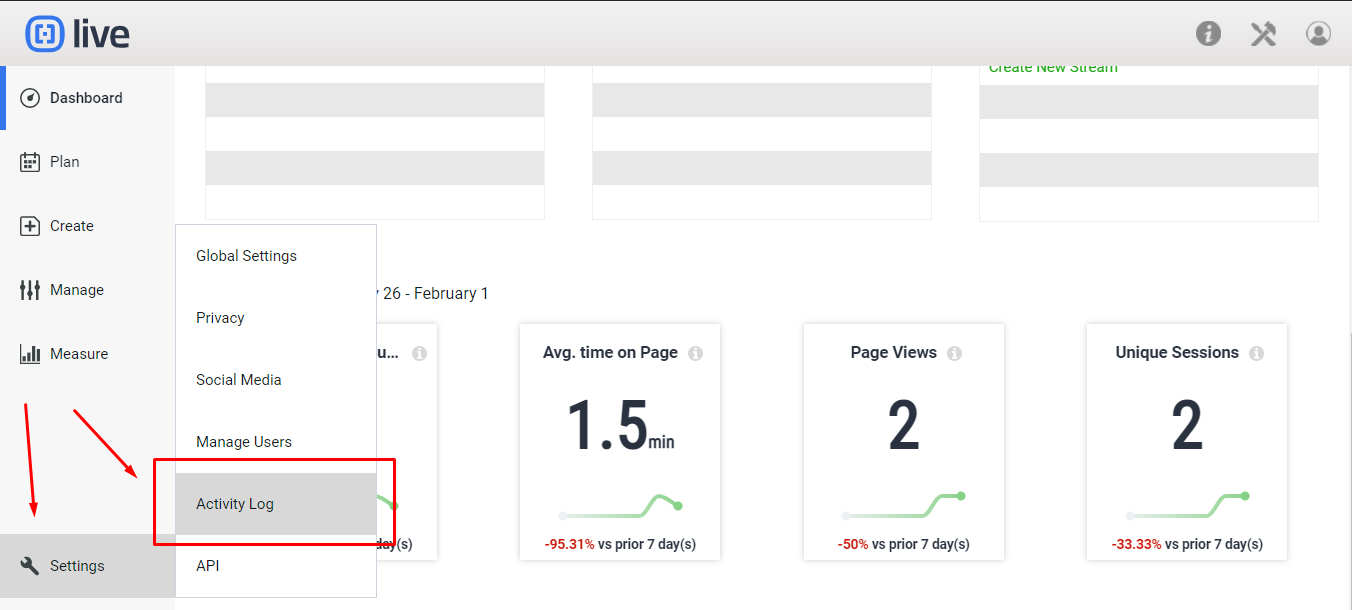 This brings you to a list of all actions performed under your account by user:

Updates include launching or closing Streams, setting up Twitter feeds, modifying templates, etc. Each update is accompanied by the user's avatar, the time of the change and a link directly to the content that has been modified.
You can also search by a name to see what someone has done as well as by multiple names in a single query (... at the account level. Stream level shows only the activity in that particular stream).
To view your Stream level Activity Log, first open the Stream, navigate to the drop down menu at the top of the page and select Reports > Activity Log

Alternatively, one can view their own Activity Log from within their Profile page, accessible from the top right of the page: Your Avatar > My Profile