Now you get to make your creative your own, starting with applying your branding and adding your content.
Change Theme
You will find a theme dropdown menu on the right side of your Creative Management screen. Your theme contains your brand styling, and gives your creatives your unique brand look-and-feel.
Creatives come with the Quick Starts theme by default, to change it, simply pick your theme from the dropdown menu.

Edit
Click the thumbnail for the Landing page to start editing.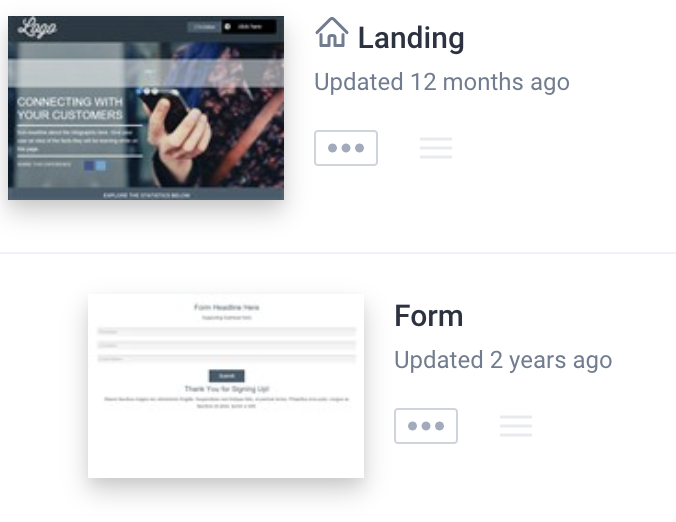 Update Content
Text
From here, double click text to change it out for your copy. In the eBook, for example, you can double click "TITLE GOES HERE" to open a text editor to insert the title of your eBook.
Images
Double click an image to open the image editor. Next, click the "reselect image" link to choose a new image from your Image Library.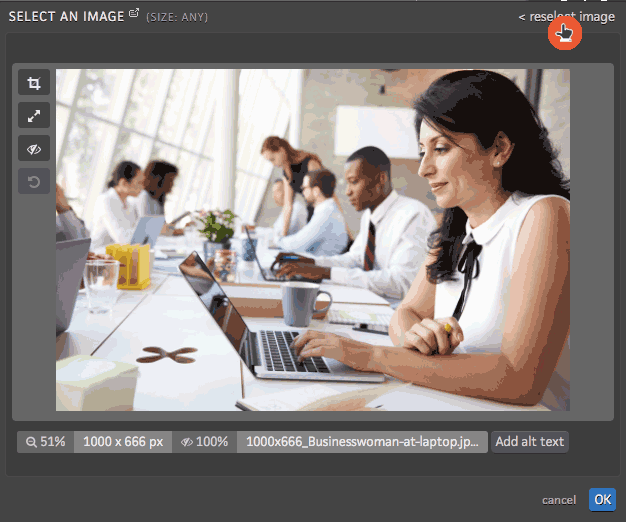 If you need to add a new image to our Image Library, you can simply drag it into this window and then select it to use it in your ion page.
Links
In the top right corner of the page you will find a CTA button link that is pointed toward a form page within the creative. Double click the button to edit the button text.
If you would like to point the link to another page or to an external site, you can click into the actions editor within your creative studio. This will open a flyout that allows you to choose another page to go to, an external site or to trigger a download from your Fulfillment Library.
Ready for next steps?
Want to learn to create in ion? We'll get you trained, just reach out to your ion account manager or email help@rockcontent.com.