Use interactive experiences and learn more about all the features available on our platform.
With the aim of facilitating the use of the platform and helping with some necessary settings in Stage, we have prepared guided tours that will teach you how to use the main tools available.
You can learn more about:
Tools available in your Dashboard panel

How to make your domain pointing

How to access your website's SFTP

How to generate safe backups

How to enable HTTPS protocols

General account inquiries, plan adjustments, and payments

How to contact support and access our help center
How to use this feature in Stage
The first step to start using this feature is to go directly to your Stage panel. To do so, simply click here and then enter your login credentials.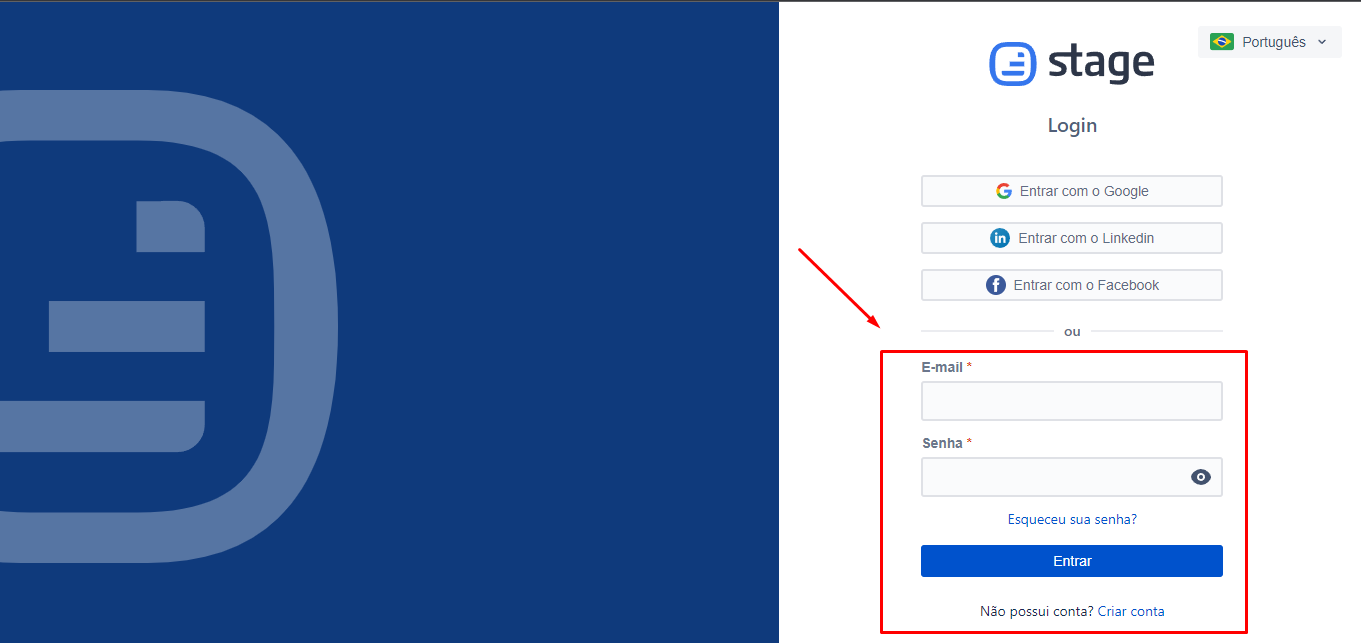 Soon after, you will see a blue question mark icon on the right side of your screen.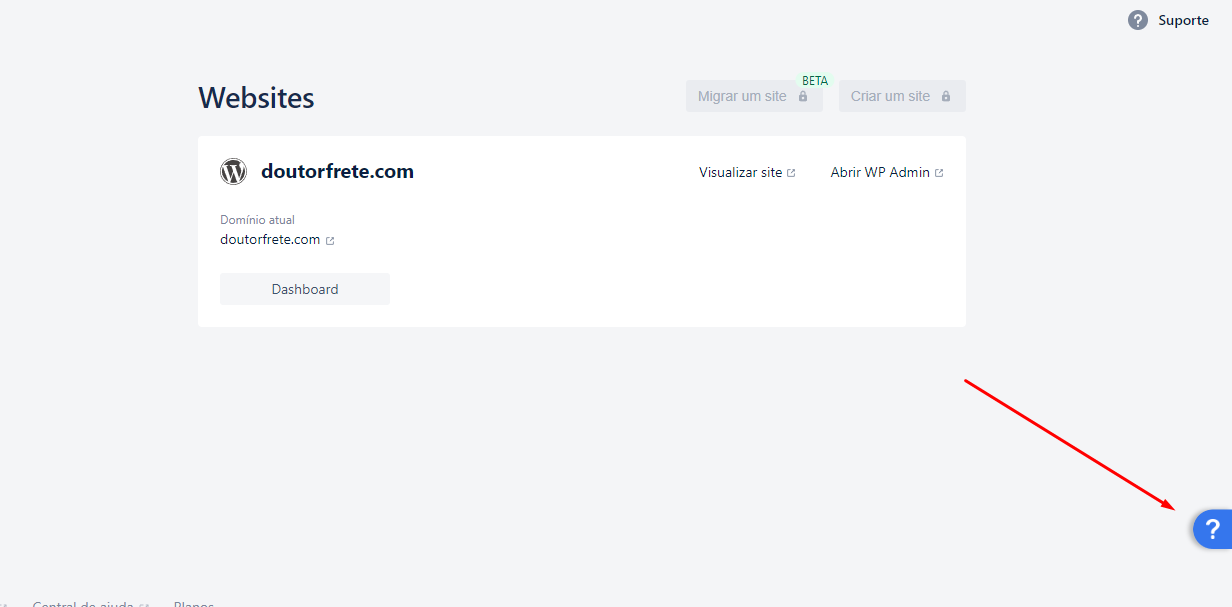 The first option will show you a list of all available Tours, just search for the topic you have questions about or want to learn more and click. Automatically, a Pop-Up will appear on your screen and will guide you through the platform, follow the recommended steps and learn more about the chosen subject.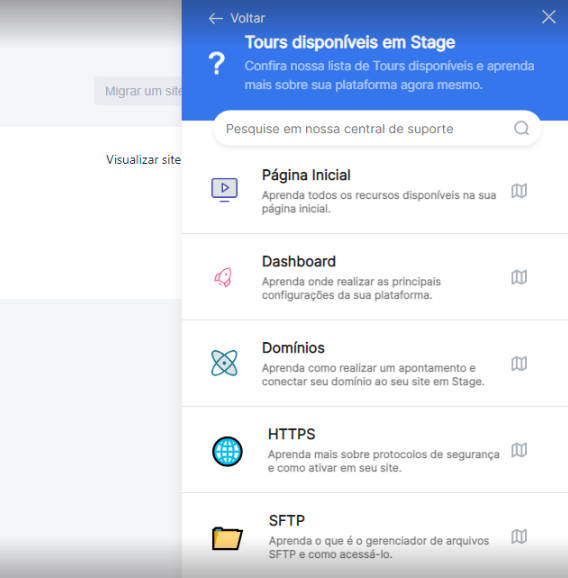 These interactive experiences are available within our platform, but if you also want to learn about WordPress and some of its most important settings, go back to the main help center menu and click on the option: WordPress.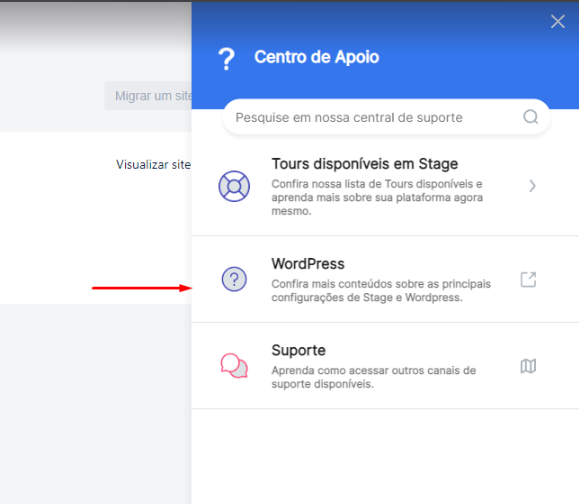 There you will find a list of articles like this one, with the answers to the main questions about using WordPress and also additional content about Stage.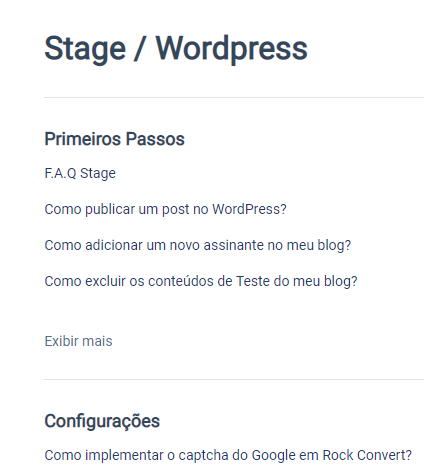 Finally, we also have the option of a Tour on how to reach out for help through our support and the available service channels. If you don't find what you were looking for or the answer to your question in the interactive experiences or in the contents of our help center, we always have a support team ready to help you. Click on the corresponding option and check all the contact options.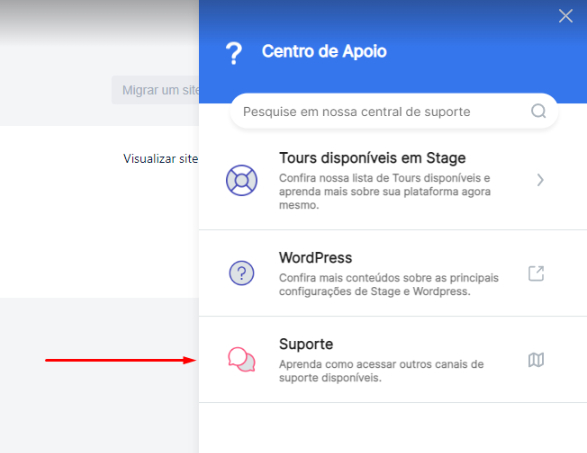 We hope this resource will help you explore and learn even more about our platform!