Ion comes with a multitude of features to support your SEO strategy. Interactive experiences you create in Ion using these features can achieve strong success in organic indexing, or you can block indexing all together.
Alt Tags
When setting up a standard image, you can apply an alt tag that is read by search engine crawlers.

Meta Tags
You can update your meta tags directly within the Page tab of your creative studio. Meta tags are used to control the following information about your page:
Page title: This is the title of your page as displayed within the tab at the top of your browser.
Description: This is the description that will be displayed when your page is found on a search engine and other sources of traffic.
Keywords: You can add meta keywords to make it easier to find your experience in organic search results.
Canonical URL: Tells search engines to crawl another URL for organic search ranking.
Creative
You can click the "Edit creative properties" button on the Creative Management Screen to access the Edit Creative Screen.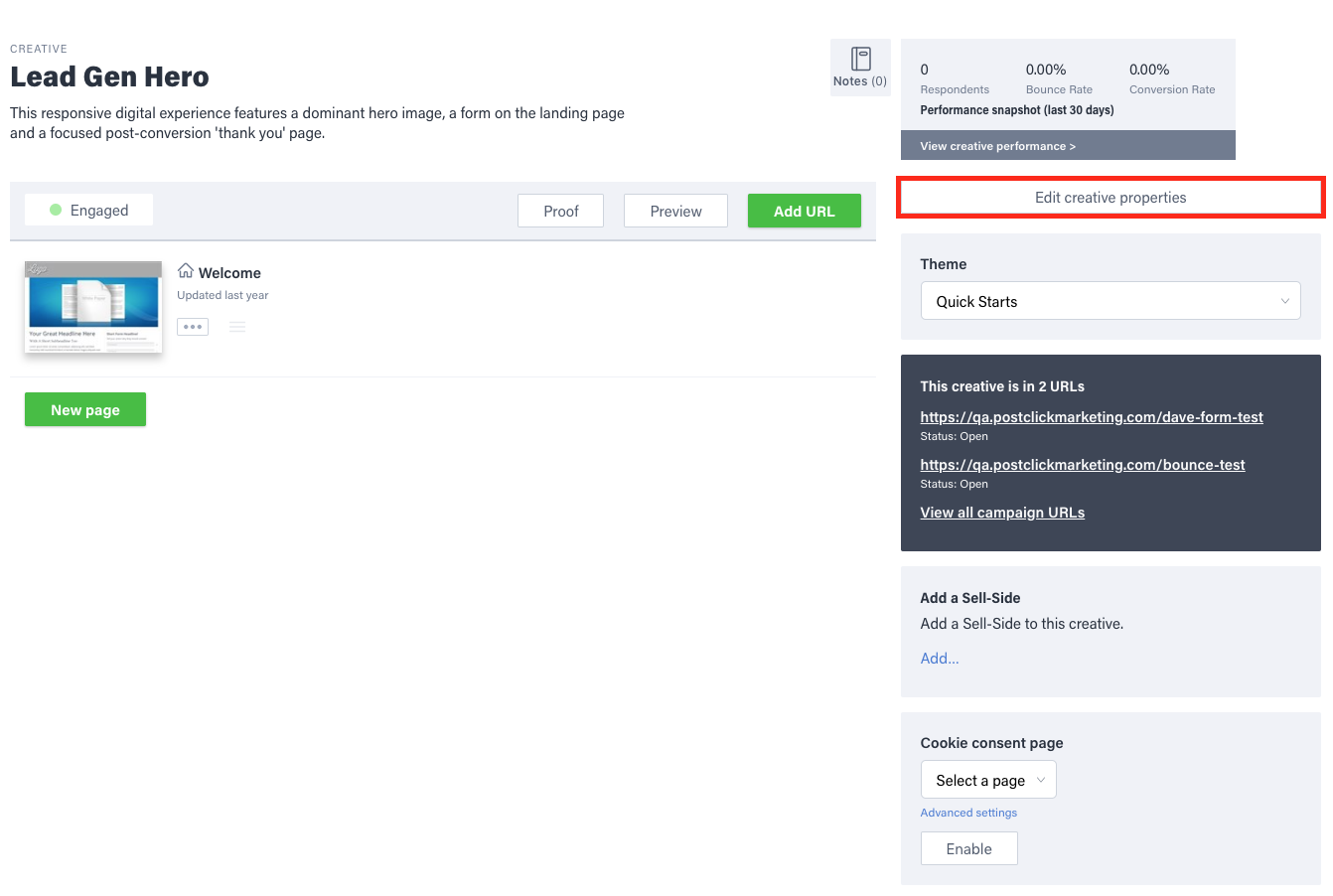 You can check the checkboxes at the bottom of this screen to prevent search engine crawlers from indexing, following archiving the Creative and/or index when embedded.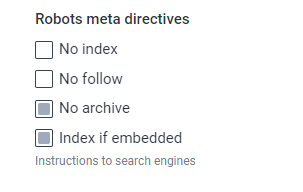 Important: If you want the embedded content to rank for SEO, be sure to check the Index if embedded checkbox.
URL
You can click the "Edit URL & settings" button on the right side of the URL Management Screen to edit your URL Settings.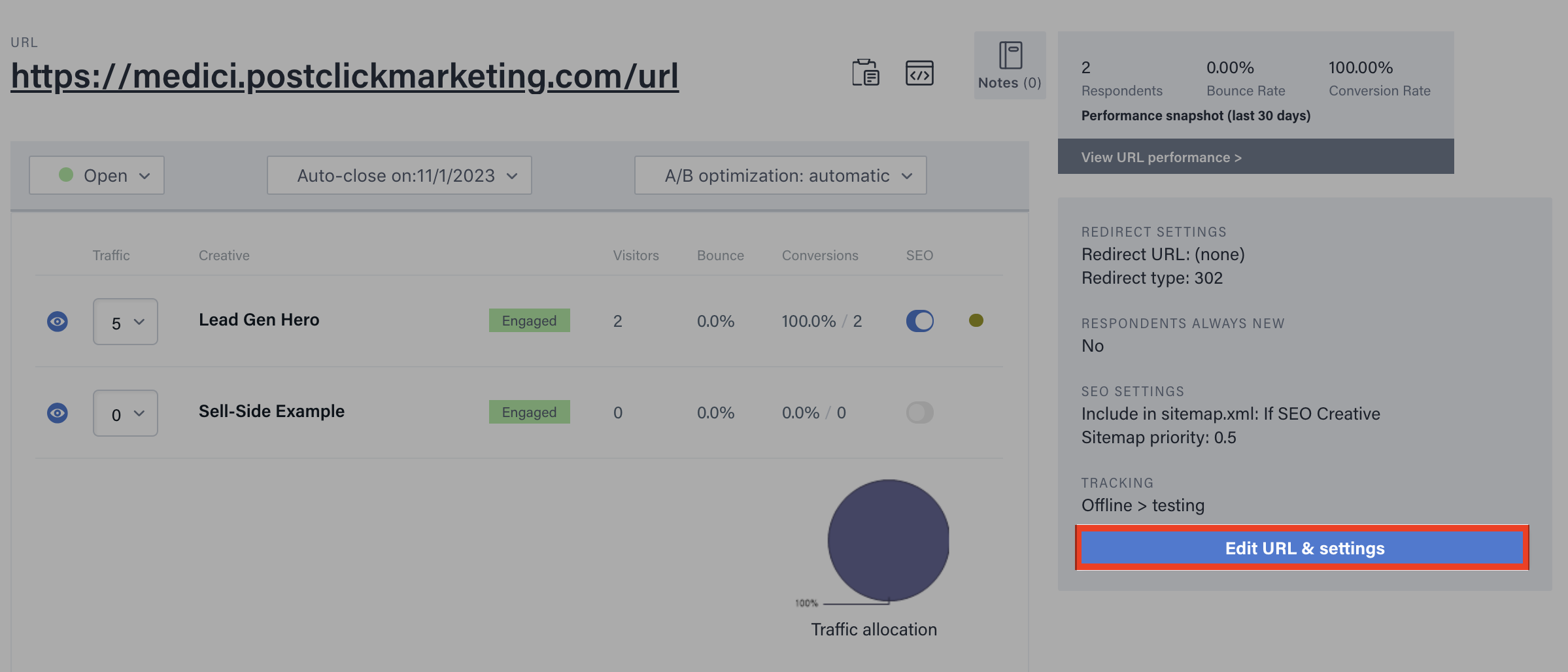 Within the URL Settings, you can choose to include or exclude the URL from your sitemap. By excluding the URL from your sitemap, it would not be crawled by search engines that routinely scan your sitemap. When the URL is included in your sitemap, you can also set the priority of where the URL appears within your sitemap.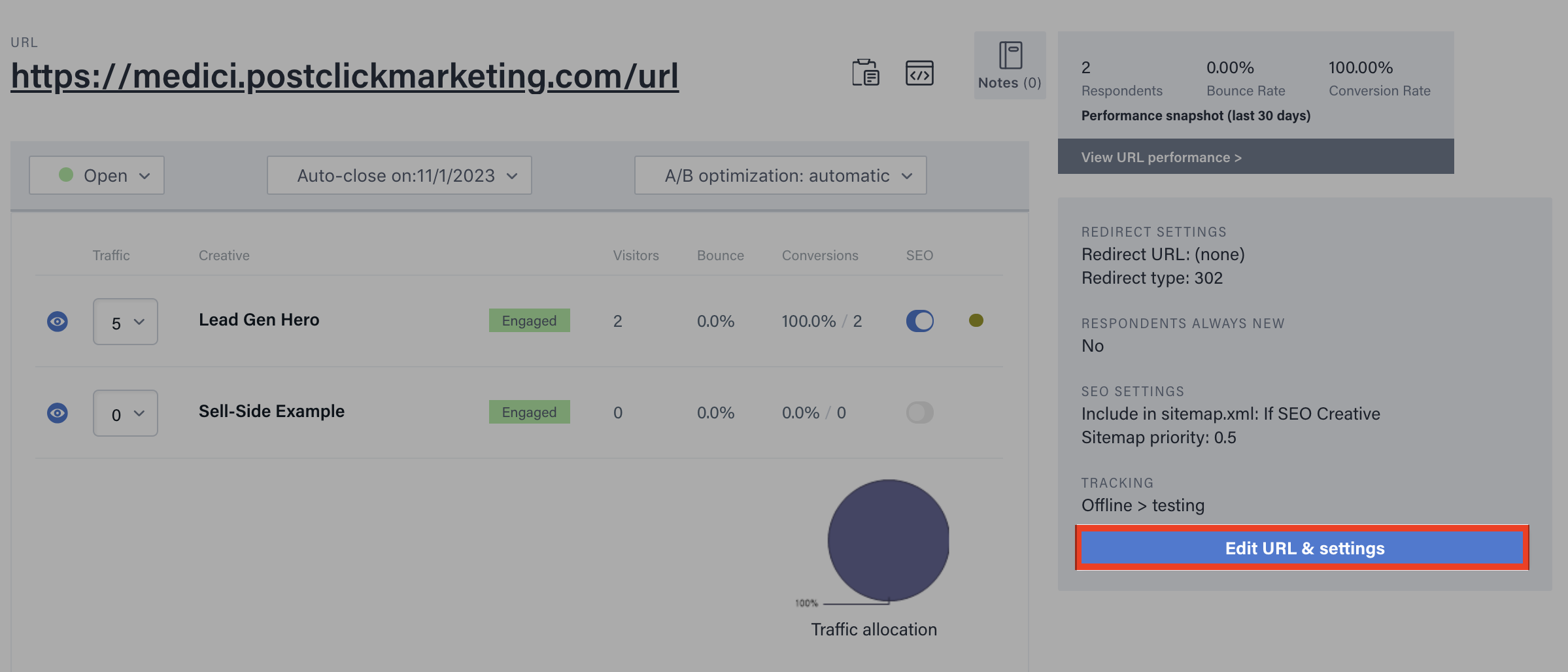 When running a split test, you can check which Creative you want search engine crawlers to crawl.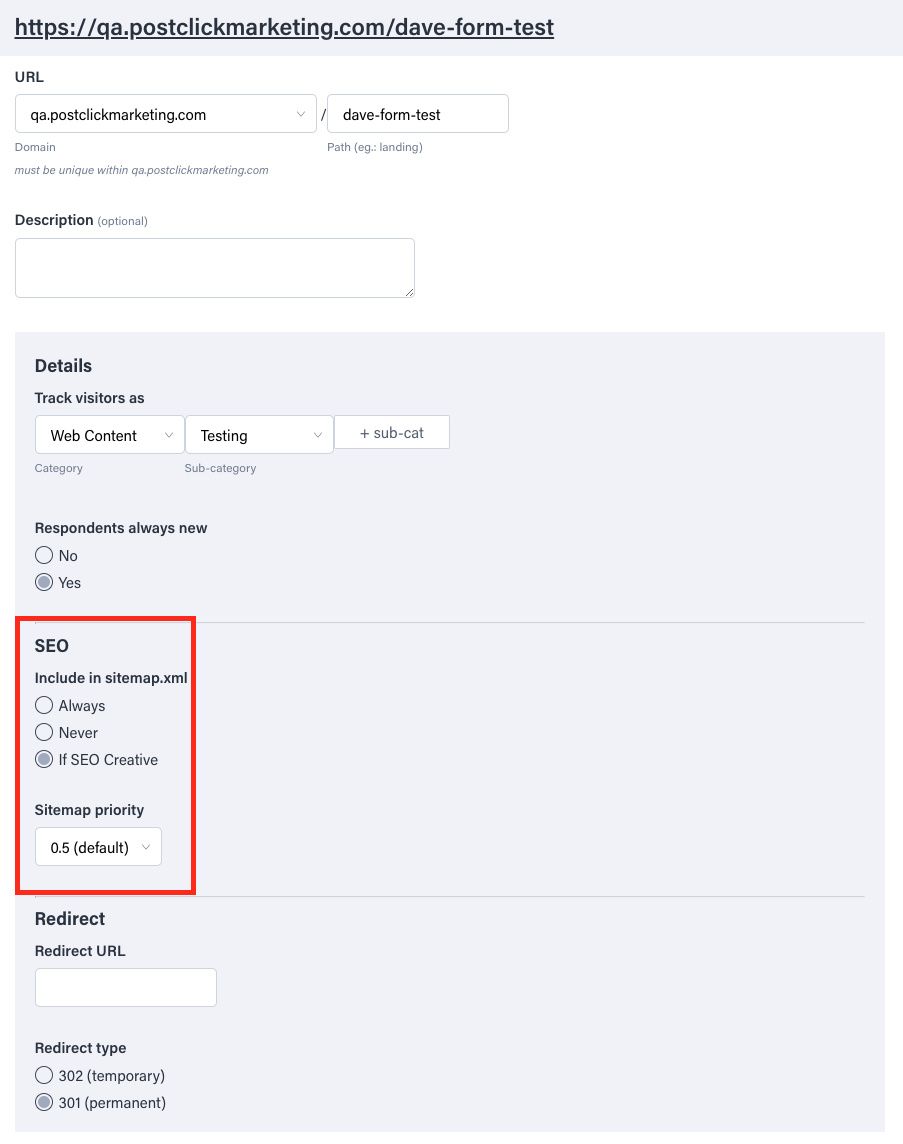 Subdomain
When setting up a new subdomain within your Domain Manager, you can define the type of redirect to use when the domain fallback URL is triggered. You can also specify whether or not the platform should automatically generate a sitemap for your traffic sources. A textbox is available for custom robots.txt.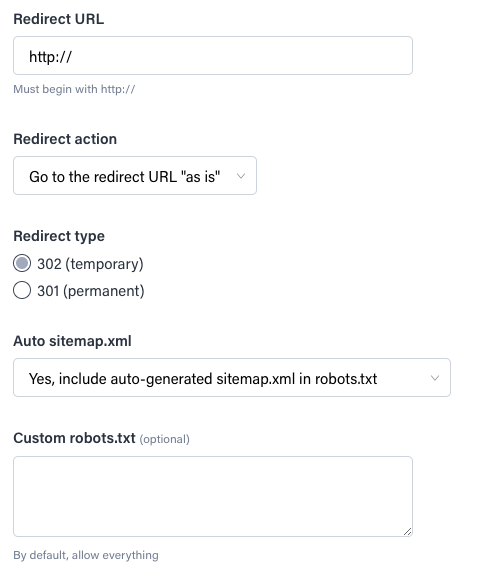 Note on Embed
Ion embed code is javascript code that dynamically renders an iFrame. This means that any search engine that attempts to crawl the parent site would need to be able to execute javascript in order to render the iFrame and in turn crawl the embedded content. For more, please see this resources on Embed Code and Embedding Best Practices.