See how simple it is to release your client access to monitor the Client Communication Module
Well, the first point is: what is the advantage of this registration?
One of the benefits is that you are able to register some information about the person who communicates with you from that client. Imagine if it is a group of people? Imagine if you have several clients and end up getting confused when talking to one of them? That is why it helps.
Another aspect is that this registration is important when we talk about the Module of Client Communication. In this screen we enter login and password for the client so that he can follow up projects and activities in his platform.
To perform this registration, follow the path: settings > clients, edit or create a client and save the first information. Keep in mind that to release client access to our communication module, the option 'Allow access to iJob' must be checked. This option may appear in the tab 'Data' or inside 'Contact' in your client.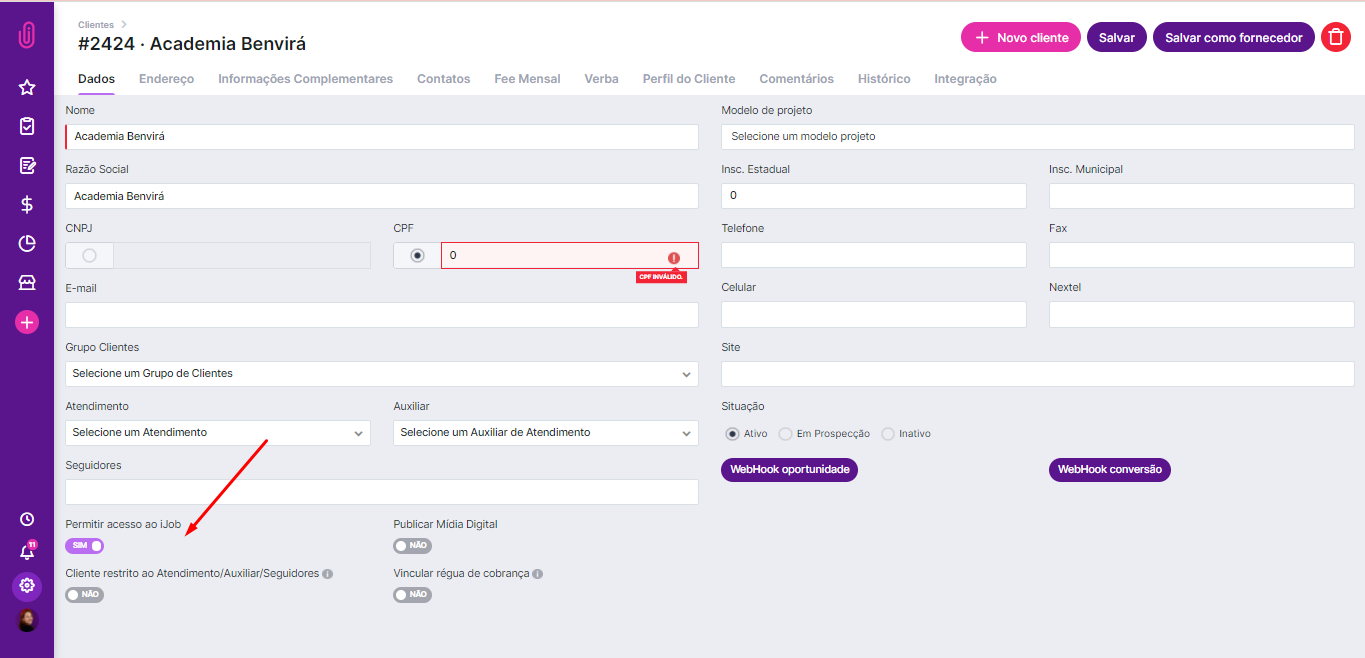 Afterwards, click on the option 'Contacts' > 'New Contact'. Remember that if this client contact belongs to a group and is able to open projects for it, just select the button 'Open job for the group?'. See how easy it is:
After including a login and password in this contact's registration, your client is already able to access his screen through communication module. Bear in mind that the access is done by using the same address the agency has for access. However, the outlook is more compact. Check it out: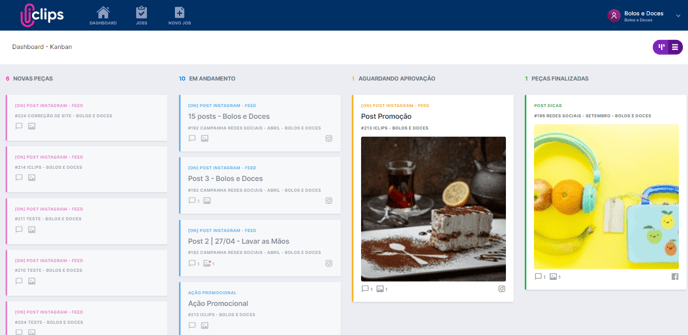 See how easy it is to register your client contact? The cool thing about this is that you can get closer and get to know him even better.
Still need some help? Just send us a word at help@rockcontent.com or on the platform chat and we will help you out!