Launch Engage From Your Phone's Home Screen
You can easily access your Engage console with a simple push of a button on your phone's home screen using your phone's out of the box features.
To get started, visit https://m.client.scribblelive.com on your phone and then follow the corresponding instructions below for iPhone and Android devices.
iPhone
1. Click the share icon at the bottom of your browser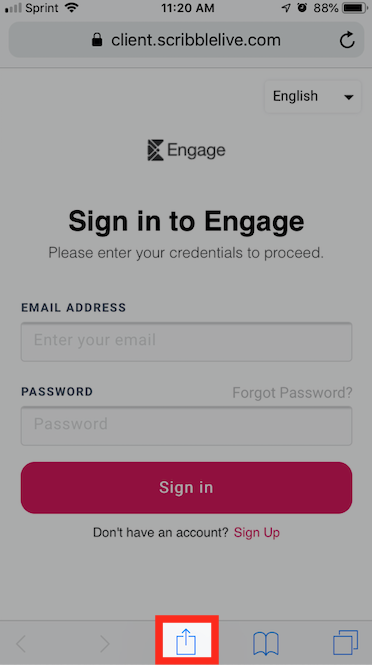 2. Scroll to the right within the row containing black and white icons until you see the "Add to Home Screen" button and press that button.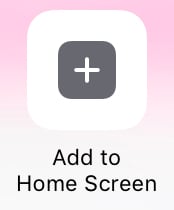 3. Optionally change your bookmark's title and then press the Add button in the top right corner of your screen.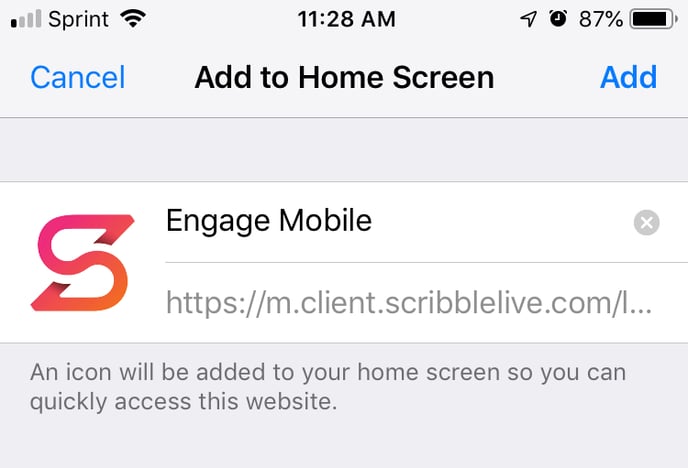 Android
1. Tap on the menu button to the right of your URL bar.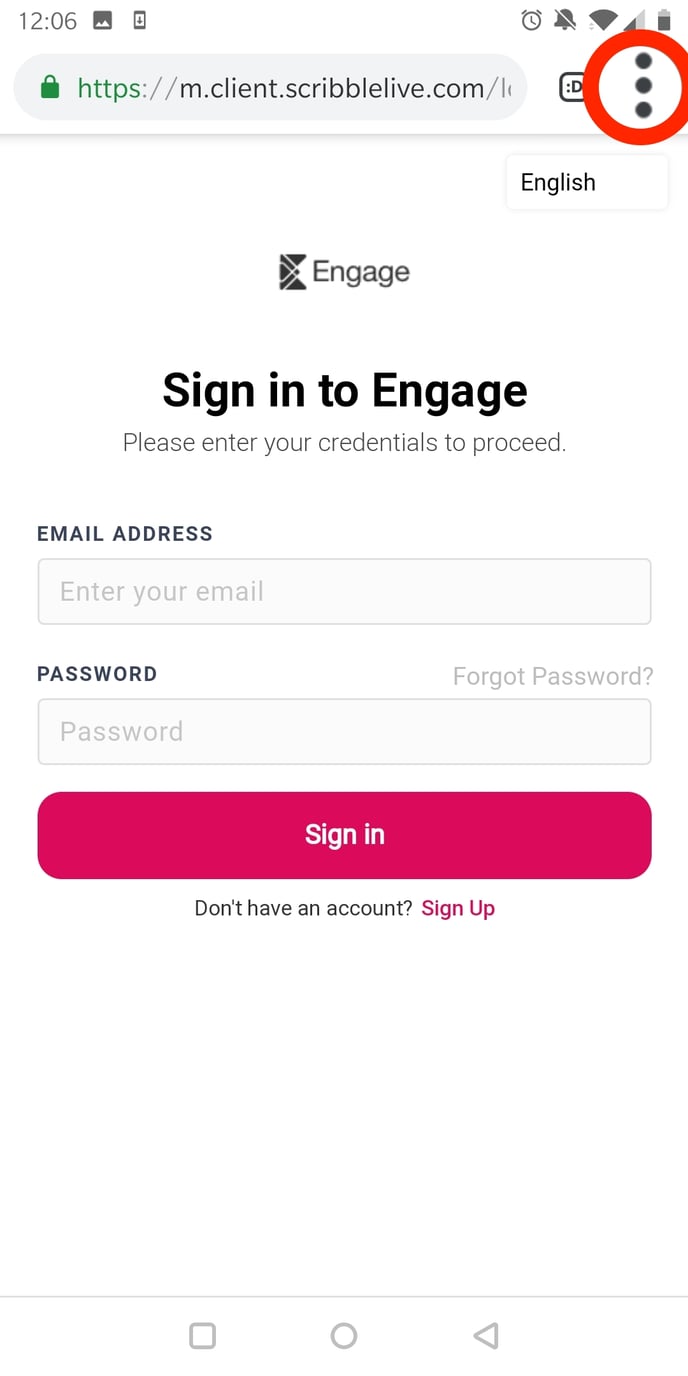 2. Tap "Add to Home Screen"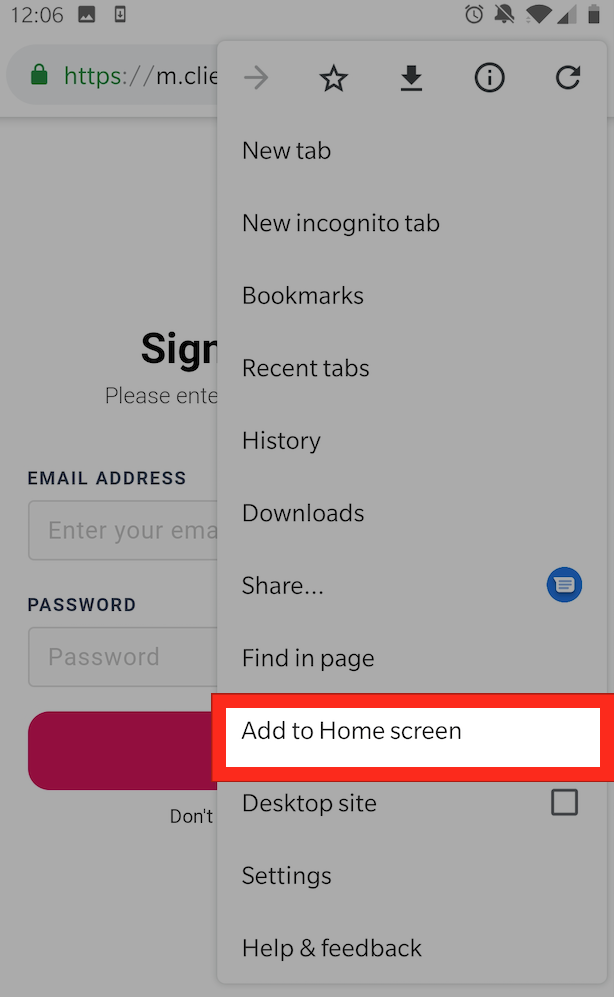 3. Optionally change the title of your bookmark and click Add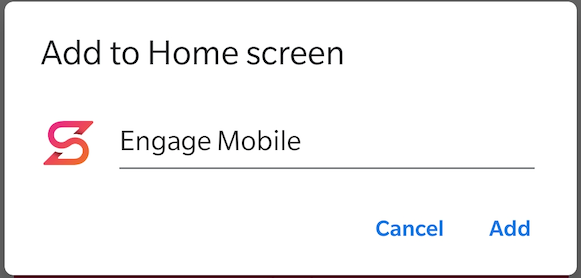 That's It!
After following these steps in your device, you will have an icon on your phone's home screen that you can press to quickly open the Engage mobile console. Simply press this button to open it up like you would any other app on your phone.