IClips Settings - General Settings
It takes just a minute to learn how to set the first iClips defaults
Here you can make more advanced settings, such as language, email launch, and insertion of your agency's logo in iClips.
How to register?
The path is Settings> iClips Settings> General Settings.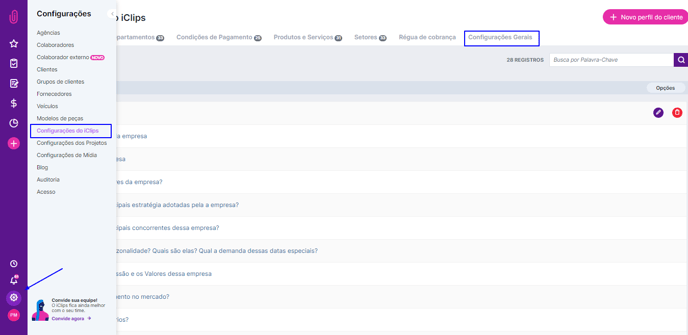 How to set your iClips language and time zone?
The first item is System, where you choose the language (Portuguese or English) and the time zone to use in iClips.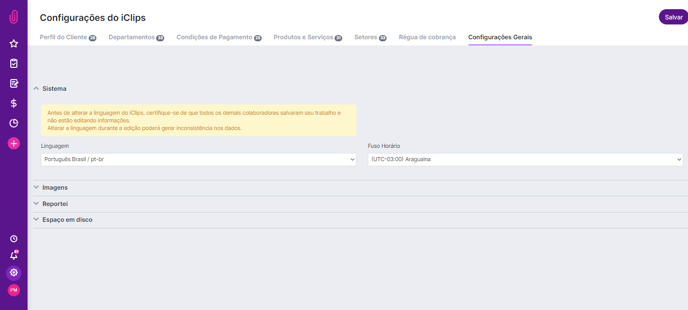 How do I find out about my disk space (storage)?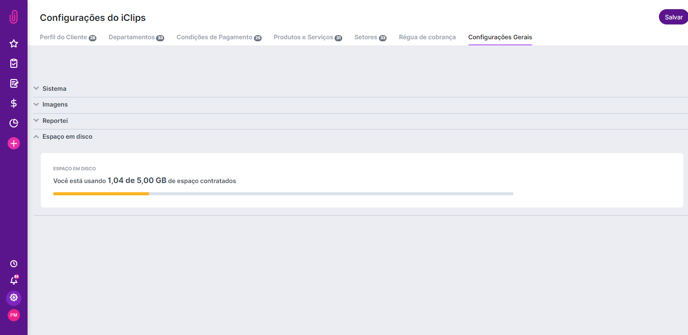 Still needs help? Just call us at help@rockcontent.com or on the platform chat, and we will help you!