Check out some steps that might help you log into the system:
Check your access URL
Normally, your URL will be app.iclips.com.br/agencydomain.
But watch out! If you are a free client, your URL may be app1.iclips.com.br/agencydomain.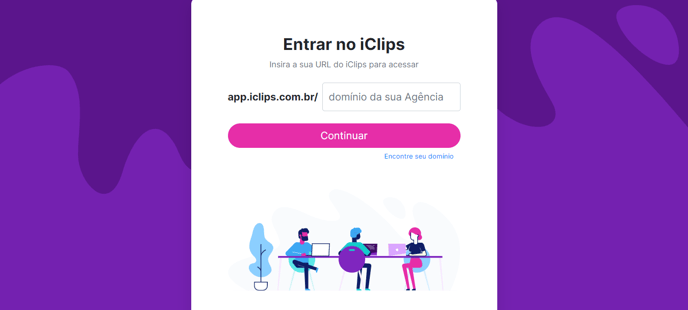 Invalid login and password
You have three options to recover your password:
1. Forgot my password
When iClips alerts you that the login and password are wrong, just click on 'forgot my password' to recover it. After clicking on 'forgot my password' on your agency's login screen, iClips will redirect you to this screen: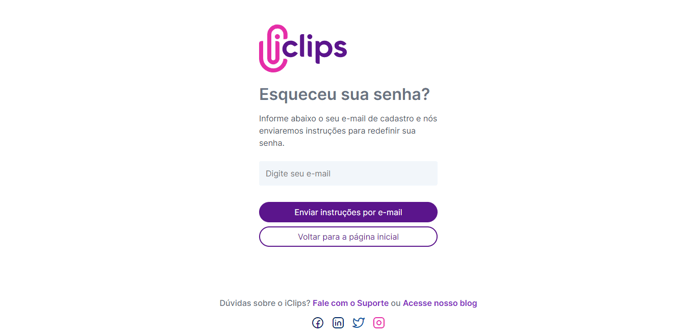 After you inform your e-mail, you will receive a new password in the e-mail with the subject 'password request'.
2. Asking someone from the agency to alter your password
Anyone who has permission as a writer employee is able to change the password of other employees. This permission generally is released to managers, finance and project analysts in the agency; therefore, you can ask one of them to access the menu settings > employees and edit your registration and change your password.
3. Requesting the alteration through iClips support
You can also send us an e-mail at help@rockcontent.com and one of our specialists will alter the password.
Permission denied:
When iClips signals this alert, it means that you are entering a page that you do not have permission. To correct that, just follow what the alert itself informs and ask for the release of this permission in your employee record.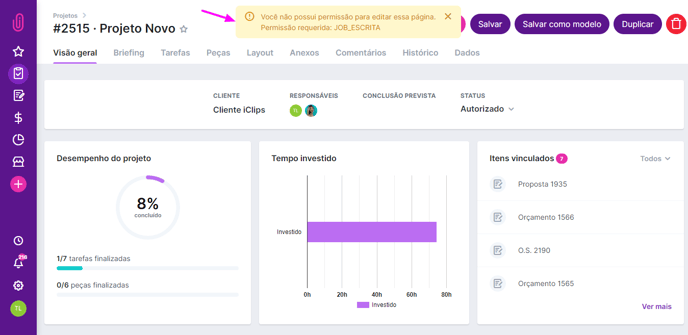 In some cases, you may also be redirected to this screen: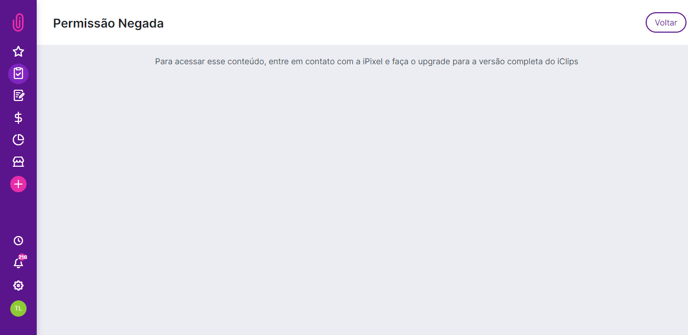 This may often be due to lack of permission.
Still need some help? Just send us a word at help@rockcontent.com or on the platform chat and we will give you a hand!