How to delete iClips layouts?
In this article, you will quickly learn how to view all your layouts.
To view all your layouts in iClips you need to go to Projects > Layouts.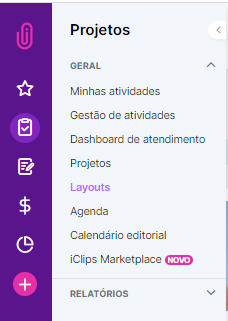 There you can filter the work done by client, project, and time period, thus optimizing the search for the work done produced your agency.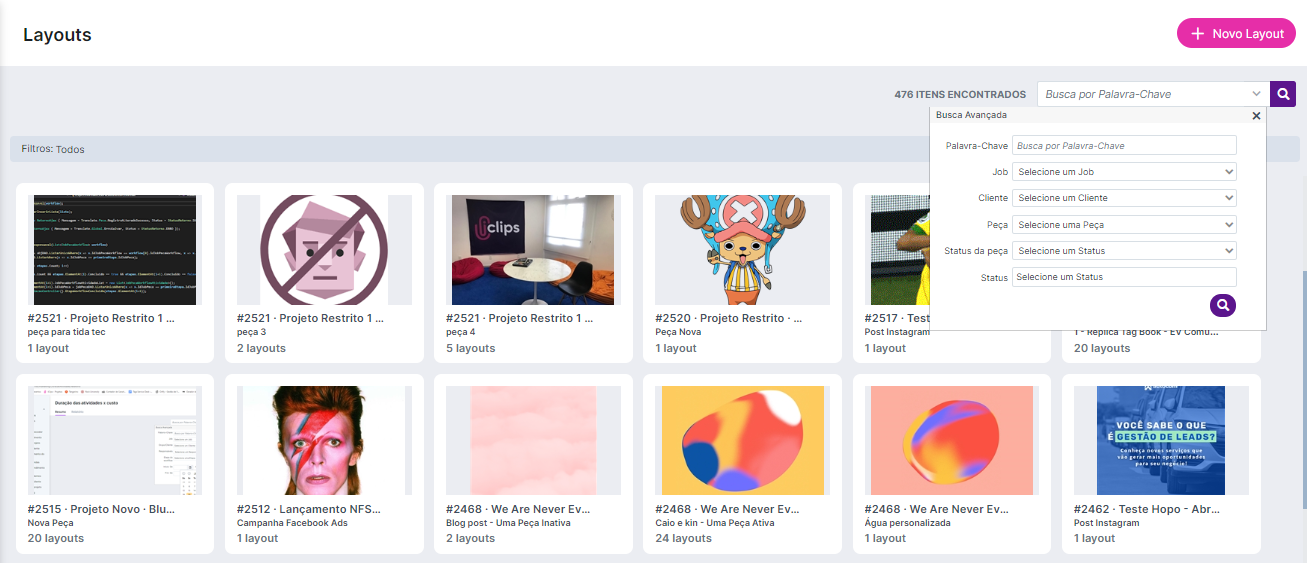 Then, just select the specific Layout Group > open it and click "Delete".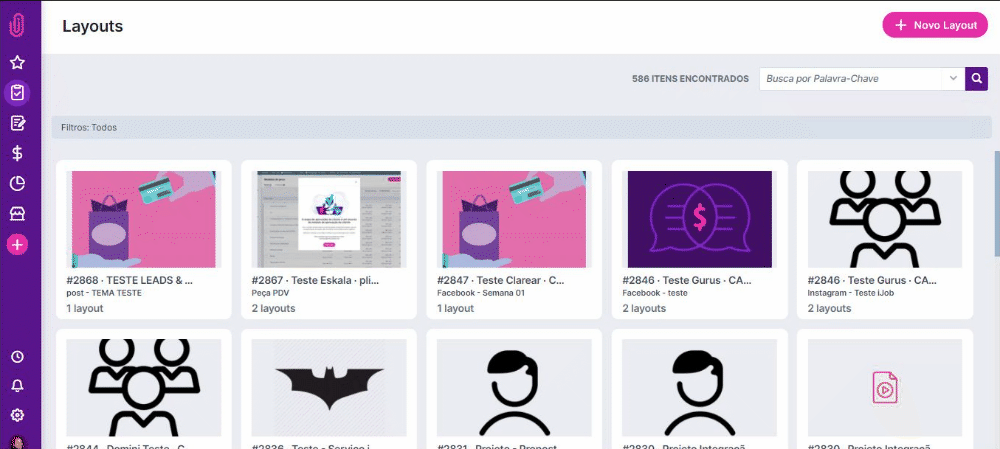 Important: It is not possible to select more than one group at a time to delete and, if the layout is linked to a social network in your projects, the system will indicate it in the following alert:

In that case, you need to remove the link and delete the layout from within the piece. In Projects > Project > Piece > Layouts: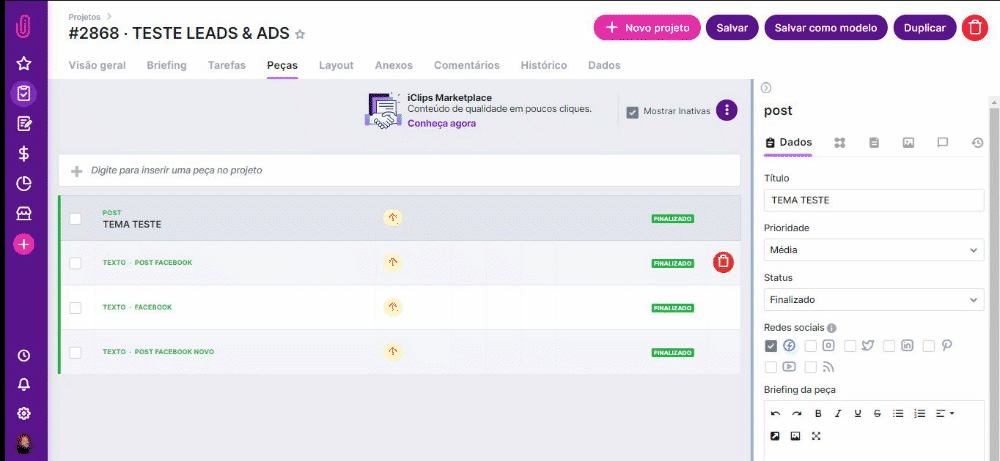 If this piece has already been linked to the editorial calendar, you will also need to access Projects > Editorial calendar > Find the piece > Remove the layout.