How to delete a user on WordPress
1- Access your panel by adding /wp-admin to the end of the website URL.
2- On the left side column, go to "Users" > "All users".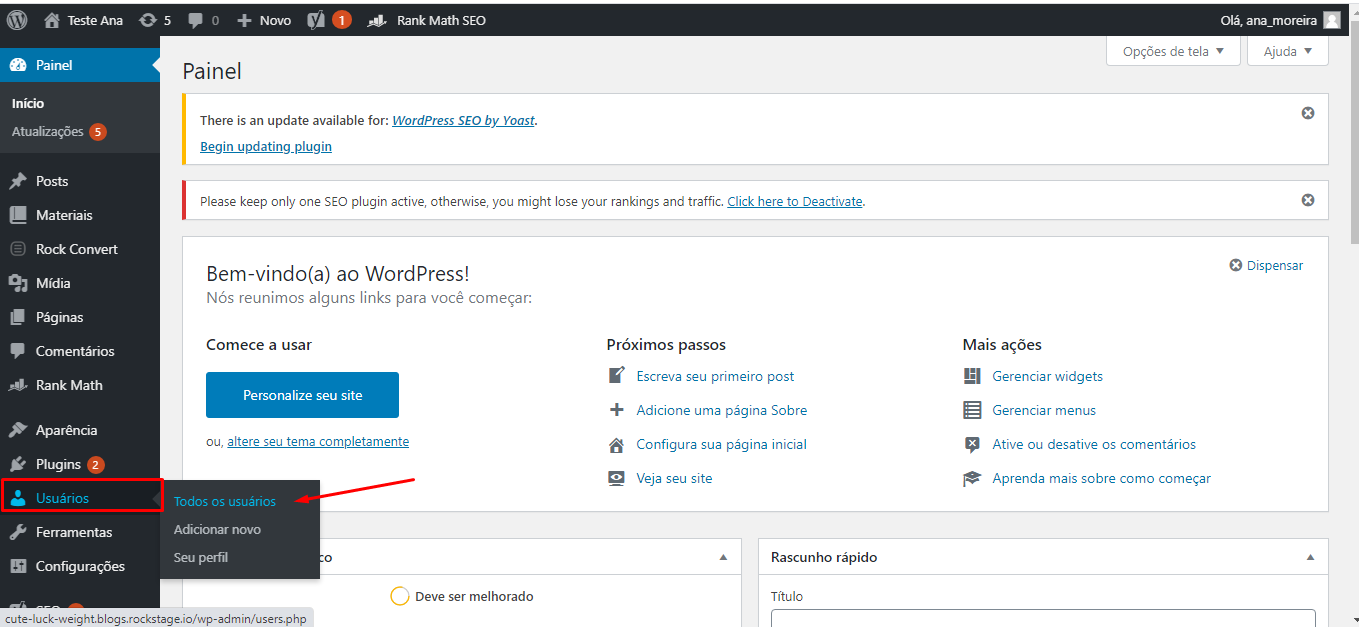 3- Hover your mouse over the name of the user you want to delete and click "Delete".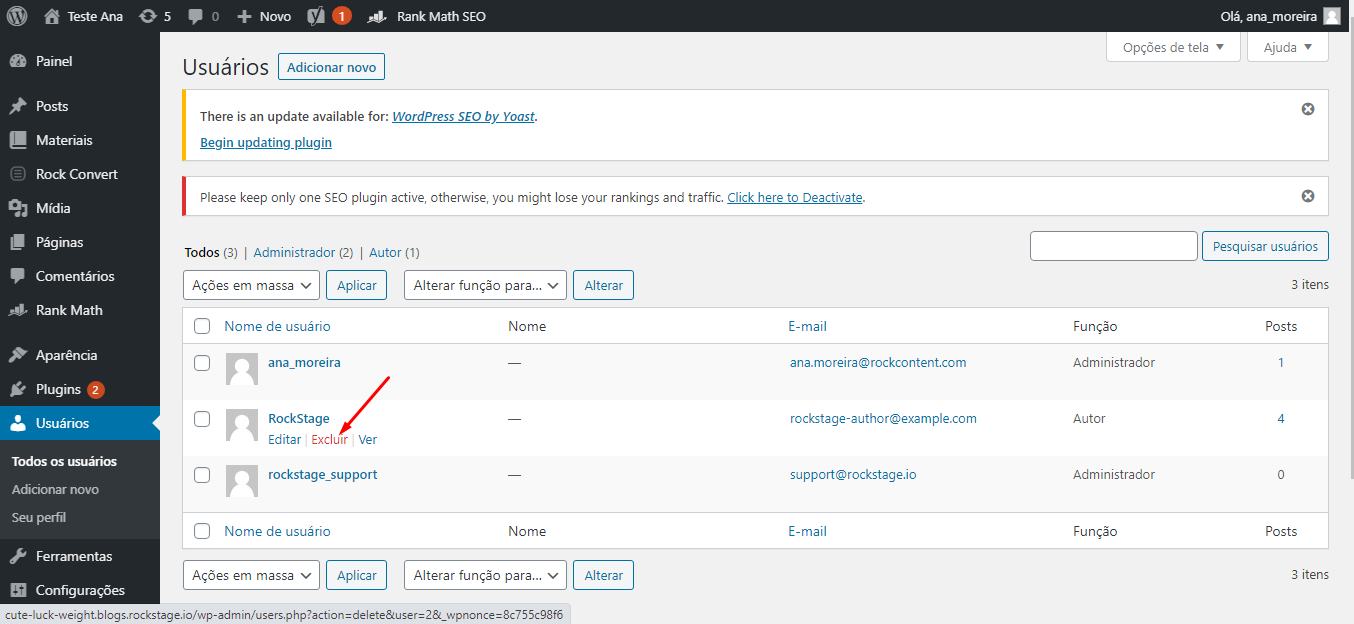 4- Select if you want to delete all the content created by that user or assign it to someone else and confirm the deletion.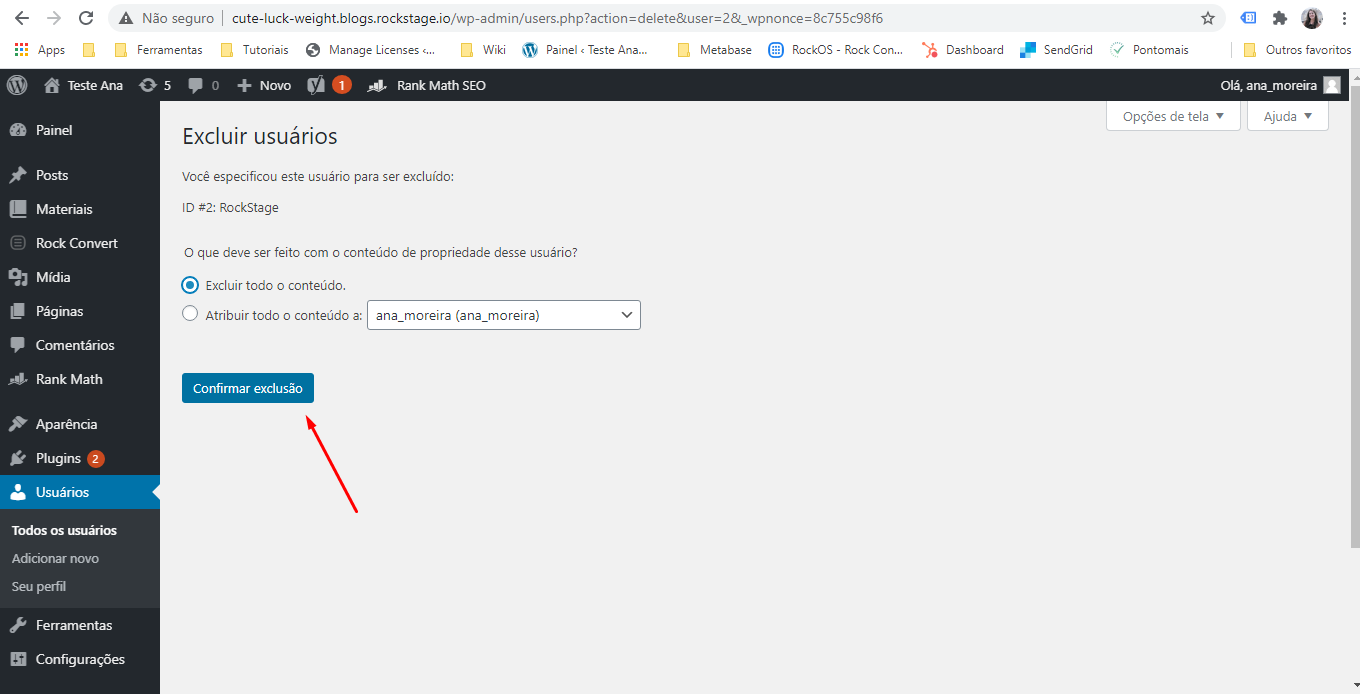 All done! The user has been deleted.
If you want to delete more than one user at the same time, just select the ones you want and then go to "Bulk actions" > "Delete" > "Apply".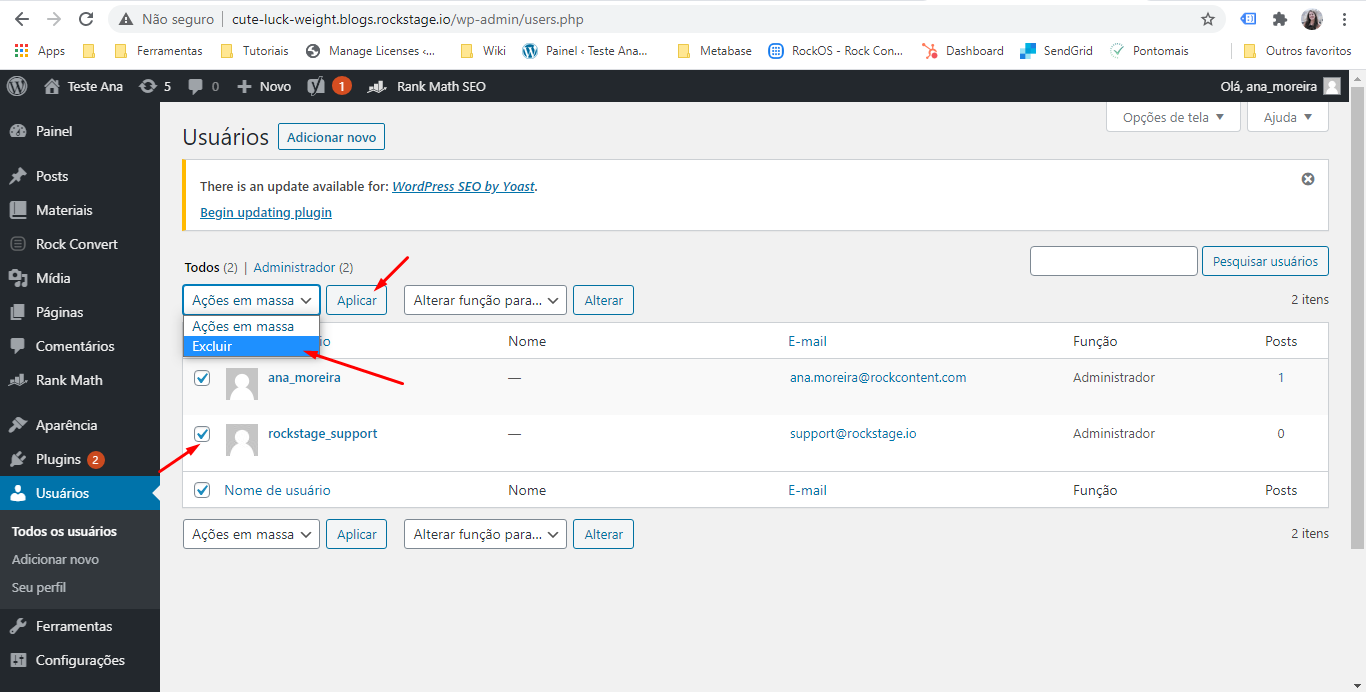 Do you have any further questions? Simply contact us at help@rockcontent.com and we'll help you right away :)